Home Business Magazine Online
The 2022 holiday season is here. As small business owners wrap up their final quarter with hard work and passion, they look forward to spending the holidays with loved ones. There are many fabulous products on the market today that we feature in Home Business Magazine's Holiday Gift Guide Part 1 (Part 2 and Part 3 to follow). We highlight products for the entrepreneurs, their friends, and their loved ones. These products will delight the gift receivers this holiday season. Enjoy reviewing these products, which include: office equipment (electronic devices, ergonomic furniture, decorations), fitness items, wellness products (items that improve quality of sleep, ergonomic items, healthy snacks, beverages, etc.), holiday snacks and treats, clothing and accessories, and home products.
Sammy Gorin Greeting Cards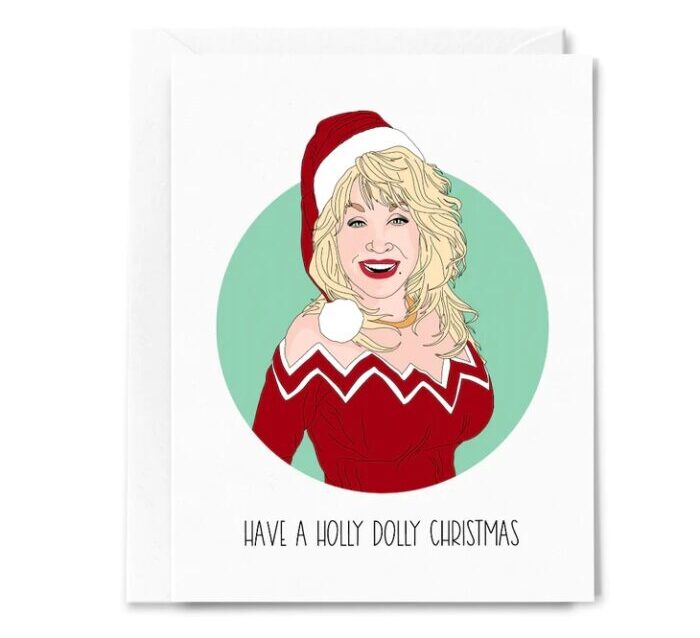 Add a pop to gift giving with greeting cards featuring original artwork from Sammy Gorin. This New York-based artist turns your favorite pop culture moments into vibrant paintings, illustrated prints, and handcrafted stationery made with heavy cardstock and left blank inside. Check out her Holiday Cards, including Holly Dolly. Price: $5.30. Visit https://sammygorinart.com/.
Brewpoint Coffee – New Moon: Caffeinated Infused Coffee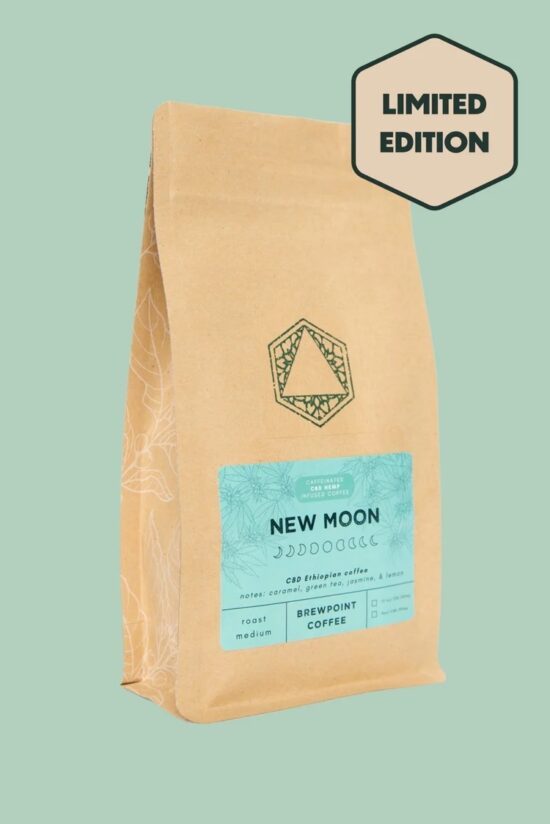 Brewpoint Coffee is a woman & minority owned coffee company in the Chicago suburbs offering freshly roasted coffee through their unique cafes or delivered right to your doorstep through coffee subscriptions. Their freshly roasted coffees include The Illusionist, The Alchemist, The Stargazer, The Acrobat, and Single Origin. They also have a variety of seasonal coffees that their customers love. Their coffees are carefully crafted in their own roastery. They also have a unique limited edition CBD infused coffee line that will get you through your day and into the night because great coffee shouldn't have a bedtime: Price: 4 oz: $12 and 12oz: $35. Visit https://brewpointcoffee.com/collections/hemp-infused-coffee.
Sojourner Brands – Transparent Pink & Gold Fanny Pack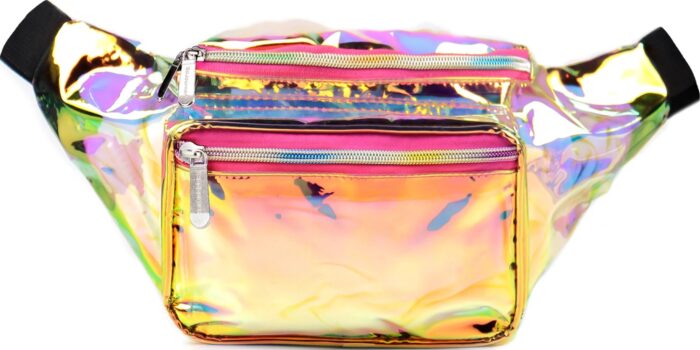 This fanny pack makes a great outdoor gift because it's ready for adventure. They are built to hike the trail, go on your next run or just help you train your pup. Designed with your comfort in mind, their bag fits any size up to 48 inches, includes a convenient belt strap (which most bum bags lack), and should work for men, women, and children (small, medium, or large). Their fanny packs have 3 pockets for your convenience and fit any size phone, passport, a standard bottle of water, and all your other essentials. Their bags are well stitched, made of either a strong vinyl or 900d high-end poly, and have a strong liner. Price: $14.94. Visit https://www.sojournerbags.com/collections/fanny-packs/products/transparent-pink-fanny-pack.
TrueUp Hanging Solution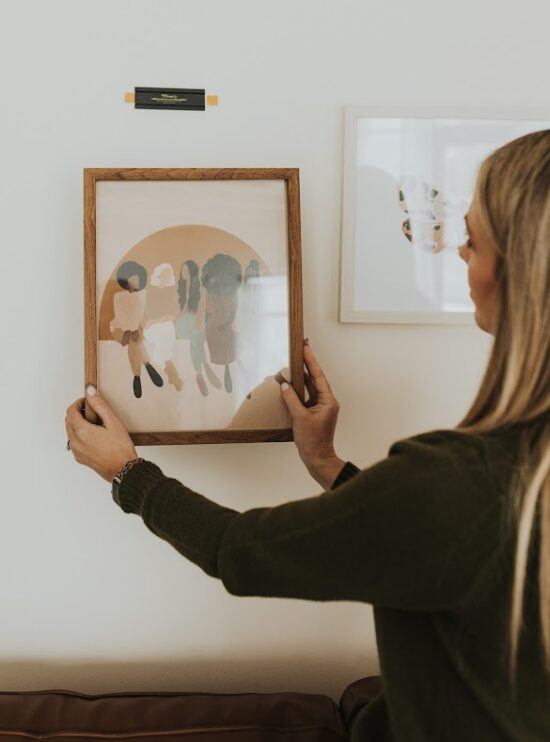 There is a new home hack making life easier for homeowners and renters alike who want to hang their art and pictures up, but would rather not drive nails through their (or their landlord's) drywall. The TrueUp Hanging Solution has been called a "relationship saver" — because of how drama-free it can make putting up, and inevitably moving your framed pieces around your living space. No nails — and no hammer — required! The TrueUp hanging kits include wall mounts, frame adaptors, adhesive strips and a level. Best of all, if you want to adjust or move it somewhere else, the patented heavy duty adhesive strips can be easily removed, damage-free, and reused as many times as needed! Price 3-pack for $23.99. Visit https://trueuphanging..com/ and Amazon.
Lipstick & Lip Rally Set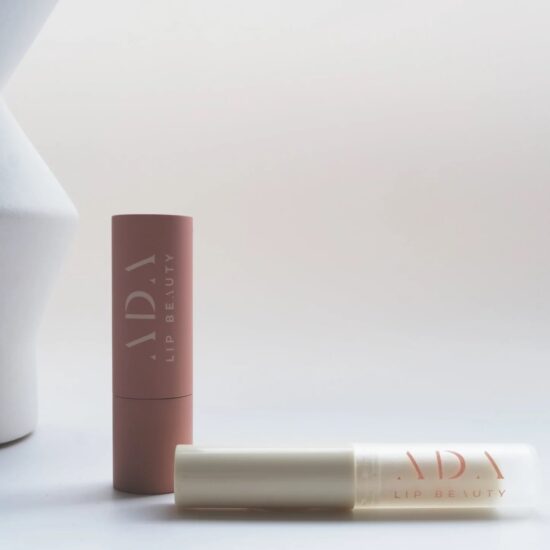 At Ada Lip Beauty, they believe speaking up for yourself generates self worth and only then triggers empathy for others. Ada Lip Beauty lipsticks use only pigments derived from vegetables like beets, potatoes, radish, turmeric and spirulina to color their line. The act of putting on lipstick is an intimate moment where you stare at yourself in the mirror. It is at this moment their lipsticks work their magic. Each shade is named after an affirmation and it works three ways — you see it, wear it, and speak it. This is perfect for a wellness and beauty gift for your mom, sister, and/or wife (especially expecting women). With their Lipstick & Lip Rally Set, you choose one lipstick shade + Lip Rally (lip scrub). Price: $38.25. Visit https://adalipbeauty.com/collections/kits-bundles/products/1-lipstick-1-lip-scrub-deal.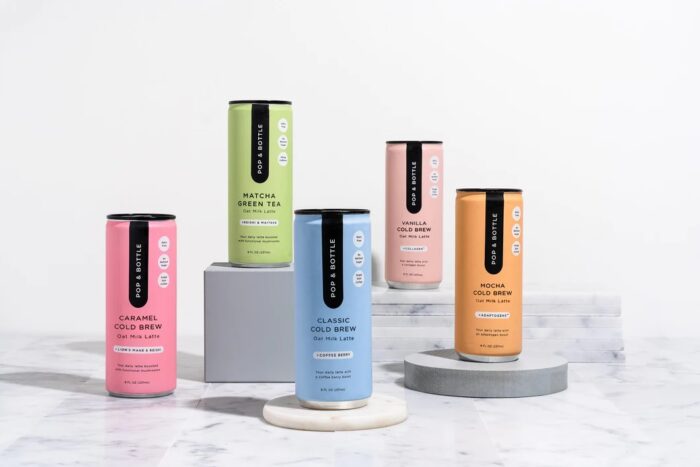 Pop & Bottle is a clean coffee company redefining your daily coffee ritual. Infused with collagen and antioxidants, but as tasty as a barista concoction, Pop & Bottle offers the opportunity for every day self-care & indulgence. Pop & Bottle not only tastes deliciously creamy, but is plant-based and contains clean key ingredients / benefits: naturally sweetened with dates (no refined sugar, monk fruit, stevia, etc.), dairy-free, and infused with house made plant milks, gluten-free, organic and functional ingredients added for quality and taste, the functionality is an added benefit. Oat Milk Lattes have functional ingredients and no refined sugar. Price: $2.92/bottle + 12 pack Ultimate Sampler Pack. Visit https://www.popandbottle.com/collections/the-supers/products/ultimate-sampler-pack-oat-milk-latte.
Romy Stoneware Round Dinnerware Set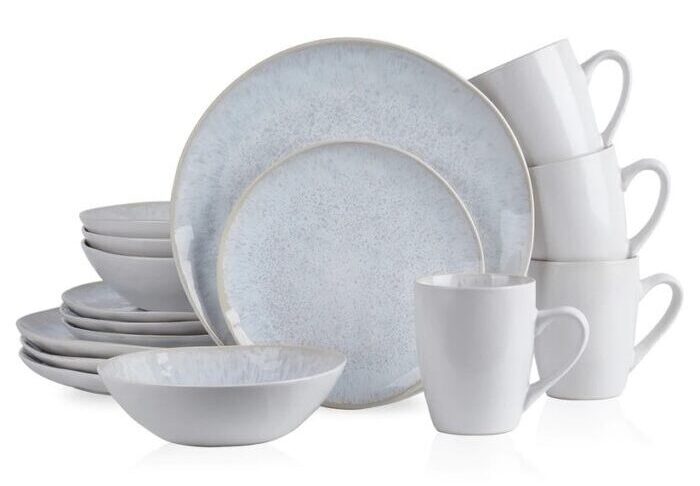 The Romy Stoneware Round Dinnerware Set was designed to make every meal stunning. The set includes 16 pieces, including 4 10.9″dinner plates, 4 8.19″salad plates, 4 12-ounce mugs and 4 20.2-ounce bowls, making it the perfect set to service 4 people. The set is white, dishwasher safe, and microwave safe. Price: $139.99. Visit https://www.stonelain.co/products/romy-stoneware-dinnerware-sets-white.
Bean Box – 12 Mornings of Coffee Advent Calendar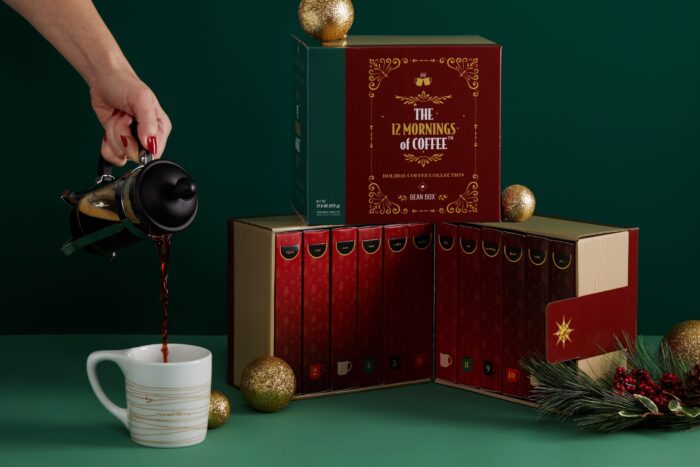 Bean Box is a DTC global coffee marketplace, offering specialty coffees, teas, coffee subscriptions & coffee gifts. Holiday cheer, now brewing: their best-selling Coffee Advent Calendar is back for 2022! Whether you have a coffee lover on your nice list, or you need a little extra help wrapping all those presents, the 12 Mornings of Coffee Advent Calendar will put an extra jingle in your step all season long. It includes limited-edition 2022 Holiday Blends in a convenient 1.8oz tasting format (brews 4-6 mugs), curated from the nation's top roasters. Each specialty coffee selection also comes with tasting notes and brewing tips. Price: $64. Visit: www.beanbox.com.
SnackMagic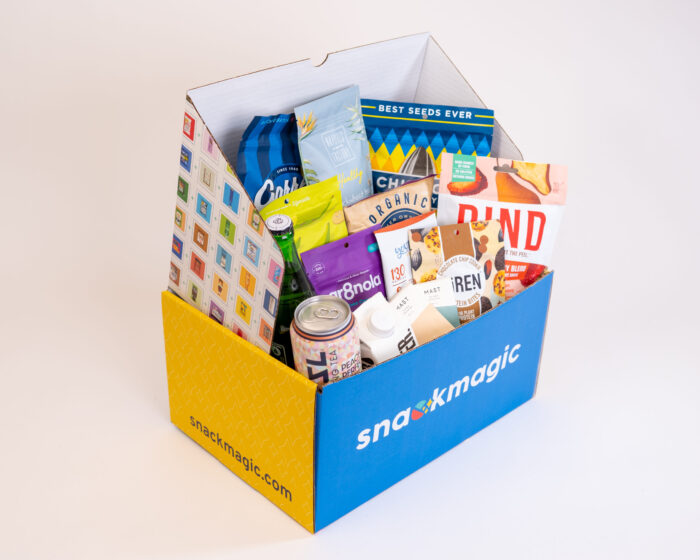 Show your favorite entrepreneur a little love with some gourmet goodies. For the health-conscious or straight-up indulgent snacker, SnackMagic offers a variety of hidden gems from better-for-you brands. Just set your desired budget and let the business mogul do the choosing from their desktop or using the new mobile app from a selection of over 1000 different snacks, beverages, and work & play items. Alternatively, you can surprise them with a curated snack stash, such as their Happy Holidays, Minority Owned, Black Owned Businesses, Latin American & Hispanic Owned, Women Owned, Caffeine Lover, Self-Care, and Happy Hour boxes. Price: From $35. Visit https://www.snackmagic.com/menu/featured.
TheraICE RX Headache Relief Cap
The best-selling Headache Relief Cap is a game-changer. The Headache Relief Cap is always seconds away from relieving even the most brutal headaches. Compression and cold therapies constrict blood vessels and reduce inflammation, helping mute pain signals. It works on all types of headaches (common tension, sinus, cluster, and migraine). Heat therapy relaxes muscles, melting tension into pain-free relaxation and the pillowy, cloud-like fabric gently cushions pressure points. Price: $34.95. Visit https://www.amazon.com.
Small Goodie Jar With Lid by Papers + Ink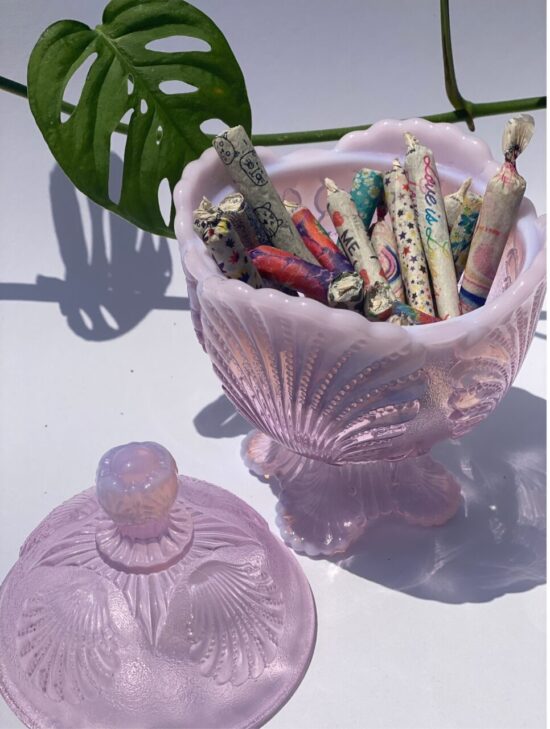 These "candy" dishes are part of the Shells and Seaweed Glass collection and perfect to store your goodies. The technique used to press the milky glass creates a color combo that is just gorgeous and changes in coloration between translucent and milky opaque glass. The colors and embossed shell details make these containers vibrant and certainly a treat for your treats! Price: $40. Visit https://papersandink.com/collections/glass-ashtrays-bowls/products/shells-and-seaweed-sm-goodie-jar.
Geneverse – HomePower ONE PRO Solar Generator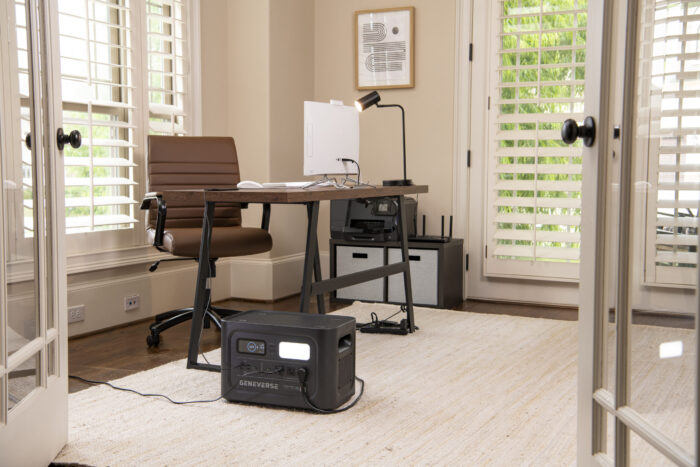 This is the ideal home tech gift for the holidays. It is ideal for someone who runs their business from home, anyone with a home office, or leads a remote work lifestyle. The HomePower ONE PRO is a compact, indoor-safe battery backup station that can power 99% of home appliances during a loss of power — and fully regenerative through the option of recharging through solar panels. That means during a loss of power for any reason, work would not slow — you could plug a computer, fax machine, WiFi router, cell phone, printer, etc. into it and stay connected through it all. Price: $2,599.00. Visit https://geneverse..com/products/solar-generator-pro?variant=43169864843499.
Clipa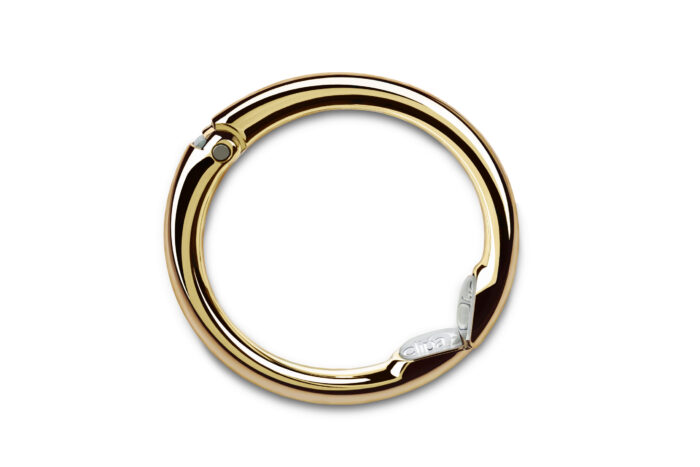 Entrepreneurs are always looking for products that make their work and personal travel lives easier. Their instant-close hook keeps essentials in sight and off the ground. An Amazon bestseller, Clipa is a patented 3″ metal ring with cushioned ends that instantly opens to hang bags, backpacks or purses up to 30 lbs. It works on vertical or horizontal surfaces as well as rails and carts, too. The clipa is 1.6 oz. and comes in eight styles. Gift boxed with idea guide inside. MSRP: $16.99. Visit https://www.clipa.us/.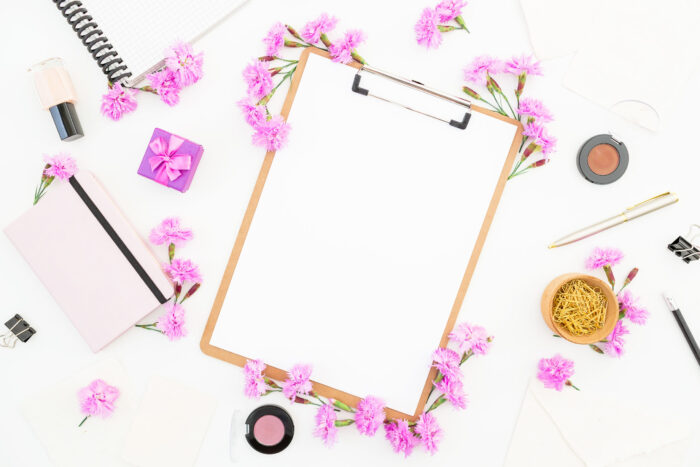 Freedom All-Natural Deodorant – Magic Lavender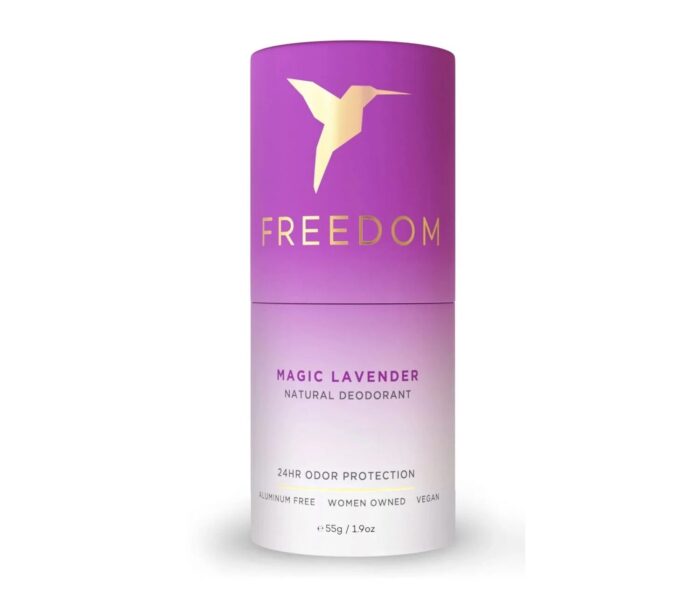 Toss away your drug-filled antiperspirant and switch to a natural deodorant featuring real lavender, coconuts and lemon. Freedom keeps you odor-free for 24 hours and contains no aluminum, parabens, phthalates or synthetic fragrances. It is vegan, cruelty-free, gluten free, and packaged with eco-friendly paper. All Natural Deodorant – Eco Friendly! Price: $16.99. Visit: https://freedomdeodorant.com/collections/natural-deodorant-2.
MagicMinerals AirBrush Foundation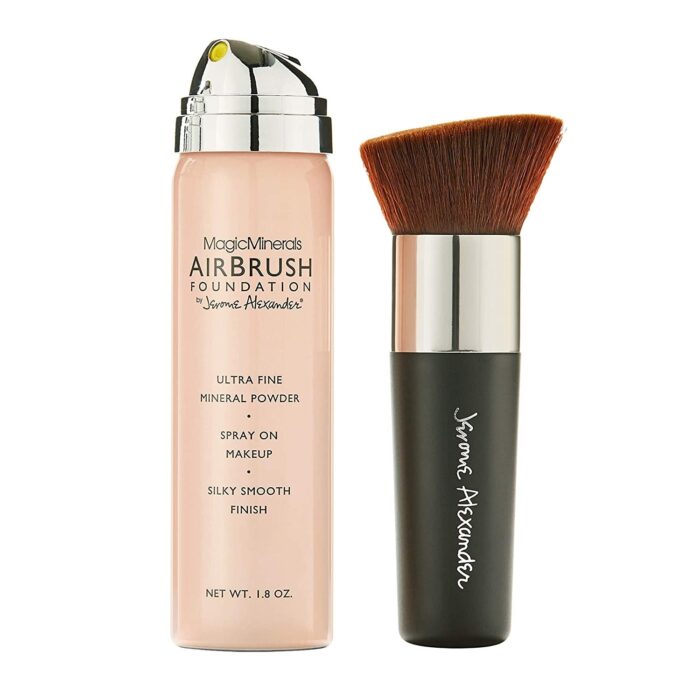 MagicMinerals AirBrush Foundation by Jerome Alexander is a 2pc Set with Airbrush Foundation and Kabuki Brush for blending. The innovative spray foundation contains anti-aging ingredients, including Hyaluronic Acid, Argireline, and Matrixyl 3000, that result in rich, lusciously smooth skin. Its ultra-light-mineral formula provides full coverage and is perfect for everyday use, giving you a flawless matte finish without any creasing or streaking! Price: $19.99. Visit https://jeromealexander.com/.
Riemot Women's Waterproof Hiking Shoes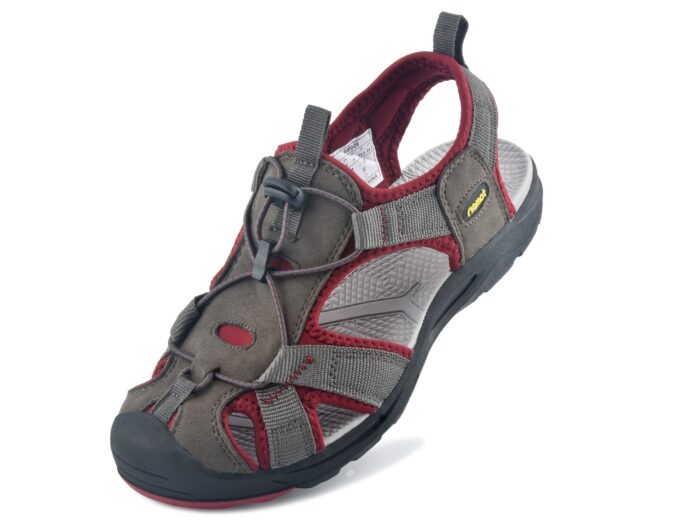 Riemot Women's Waterproof Hiking Shoes are lightweight and well-ventilated sneakers that are versatile enough for outdoor sports, all-day hikes, and more! Men's Waterproof Hiking Shoes are also available. Stay on trend both in the city and on the trail in these durable mountaineering style boots. Price: From $14.99. Visit Riemot.com, Amazon and goaffpro.com.
Banana Phone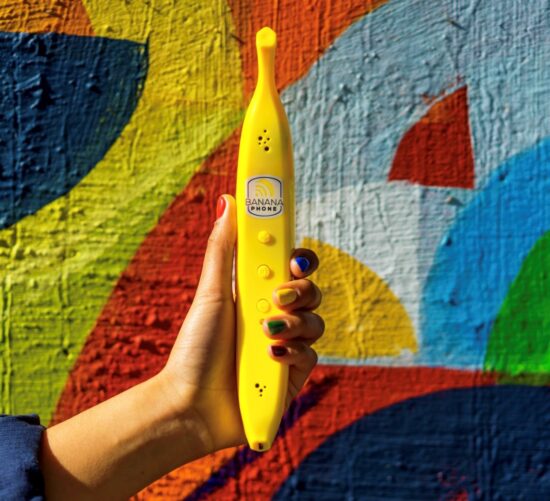 Make phone calls or play your favorite music with the Banana Phone. It has a 60 ft Bluetooth range, with 20-hour talk time and 120-hour idle time. The Banana Phone connects to iPhone and Android via Bluetooth. It is rechargeable via micro USB (cable included). 1% of all the company's revenue is donated to Gearing Up for Gorillas to support Gorilla Conservation in the democratic Republic of the Congo while working with 1% for the Planet. Price: $39.99. Visit www.bananaphone.io.
Rebus Gift Box
A Rebus gift box is an invitation to begin a journey to create a custom hand-engraved signet ring, the perfect personal holiday gift. The distinctive Rebus Gift Box is a voucher with a difference, designed for those who want to either fully gift or contribute towards that special someone's signet ring. The Rebus signature gift box contains a bronze replica signet ring, a gift card to add a personal message, plus the Rebus Welcome Pack, which includes a personalized invitation to the Hatton Garden workshop, a Rebus brochure and a finger-sizing gauge. A unique voucher code will be provided and can be redeemed either online or in-store. Price: From $50. Visit https://rebussignetrings.com/gift-box-voucher.
Illuminate Labs – Standardized Ginkgo Biloba Extract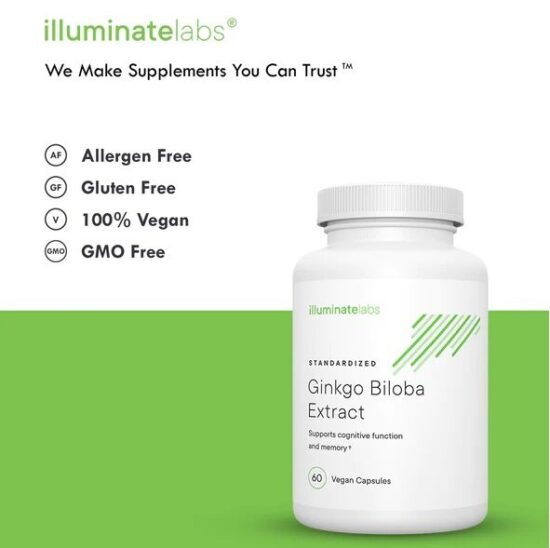 Illuminate Labs offers the most transparent dietary supplements. It tests every single batch of finished product against European Union limits at a third-party laboratory and publishes the test results right on each product page for consumers to see themselves. Its products include Standardized Ginkgo Biloba Extract, which supports focus, information processing & memory; Standardized Panax Ginseng Extract, which supports energy, cognitive function & mood; and Standardized Ceylon Cinnamon Extract that supports blood sugar and cholesterol normalization. Price: From $40. Visit https://illuminatelabs.org/.
Spoken Flames Autumn Ease Candle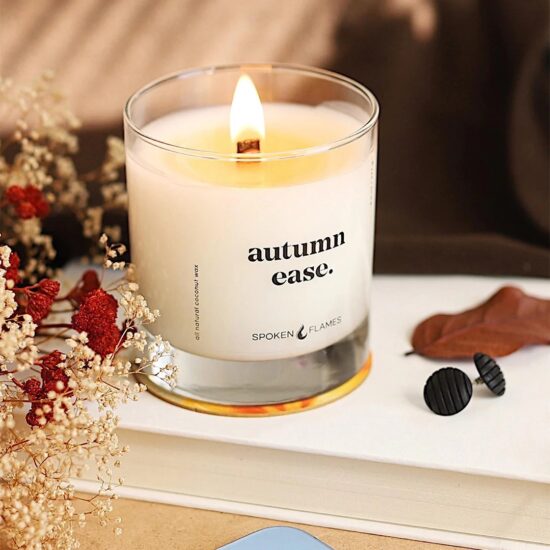 Spoken Flames is a sensory candle brand that blends the science of our senses with technology for more mindful self-care in a modern world. Each candle has a message. Unlock an audible affirmation or poem via augmented reality (AR) for a uniquely hybrid physical and digital candle experience that will engage your senses & stimulate your mind. These AR-enabled candles engage your senses of sound, sight, and smell. These sensory signals encourage increased brain stimulation, which can improve your memory, focus, and mood. Spoken Flames' Autumn Ease Candle provides the best fall candle scent with brisk notes of bergamot, pumpkin, fresh hay, and crisp air blend effortlessly ― like a leaf drifting through an autumn breeze. Invite ease. This AR-enabled candle activates a spoken word poem. A one-of-a-kind, sensory candle experience! Phthalate-free, Non-toxic. Price: $34.00. Visit https://spokenflames.com/products/autumn-ease.
All You Can Heat Bundle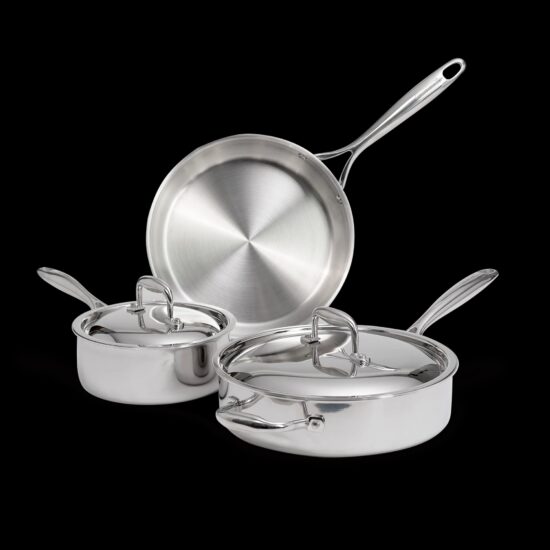 This cookware makes your kitchen sizzle with creativity and delight! Use it to make your favorite meals, and be sure to take good care of them to enhance the life of your cookware. The All You Can Heat Bundle includes: 4 qt Stainless Steel Saute Pan with Lid; 2 qt Stainless Steel Sauce Pan with Lid; and a 10″ Stainless Steel Fry Pan. Price: $99 $130 You Save: 23%. Visit: https://brandless.com/collections/cookware/products/5-piece-cookware-set.
minder for Apple Watch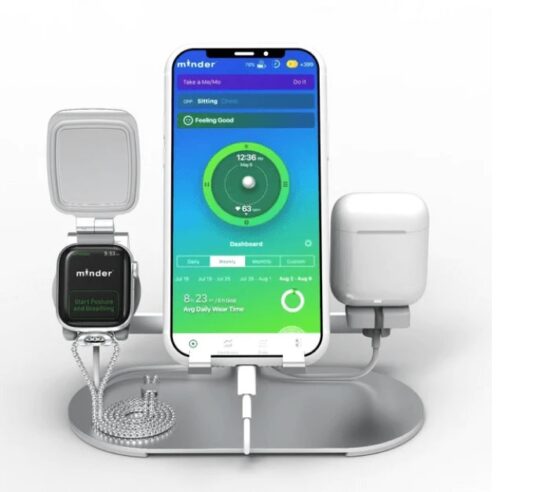 Fix your posture and change your life! minder for Apple Watch gives you all the tools you need to enhance your daily routine. It improves your posture, helps mindful breathing, and gives you purposeful breaks! With it comes a free bonus: Get 1 year access to premium on minder app! Price: $69.95. Visit https://www.obvus.me/products/minder.
minder Laptop Tower 2.0 Stand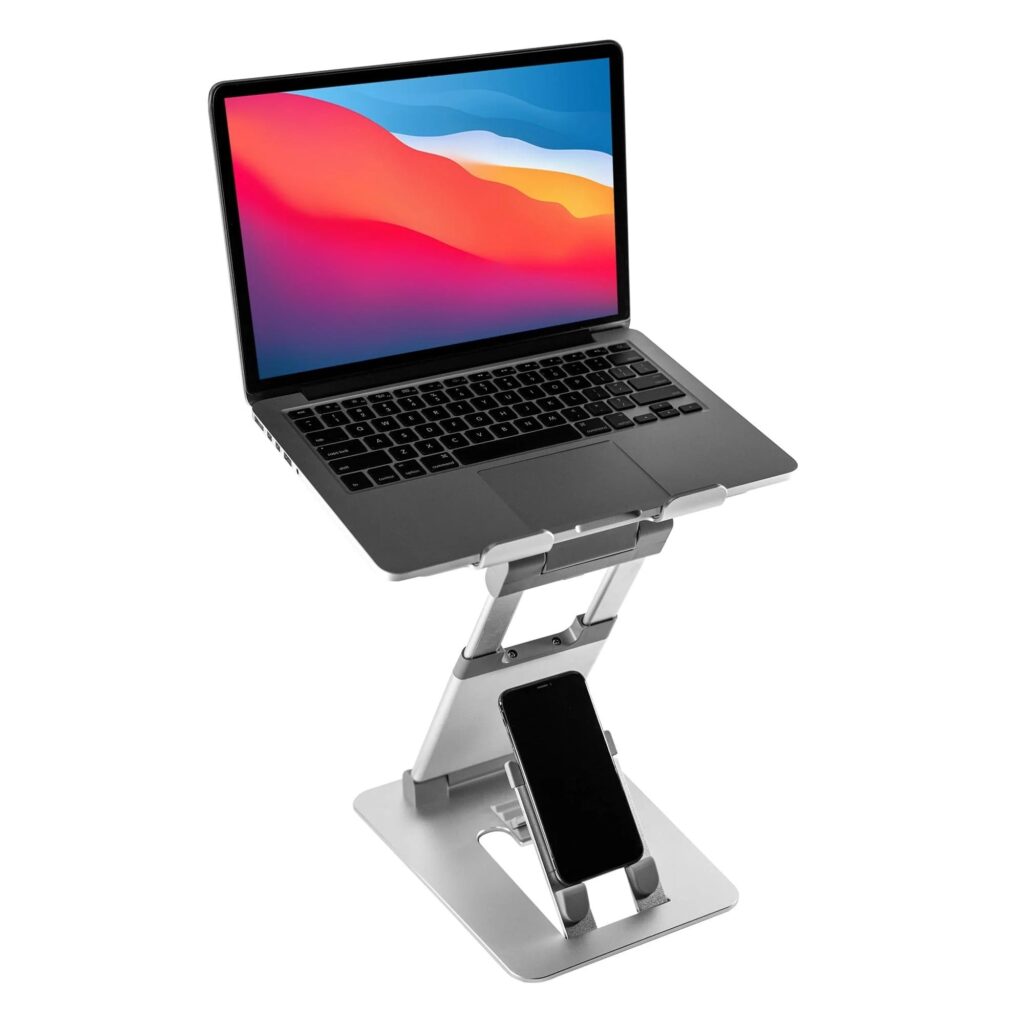 The minder laptop tower 2.0 stand is a reliable laptop stand for your desk. It promotes working efficiently and good posture with its ergonomic design. It enhances your working position and offers heat dissipation. A "must have" in any home or work office. Price: $69.99. Visit https://www.obvus.me/products/laptoptower2.
minder Portable Folding Bluetooth Keyboard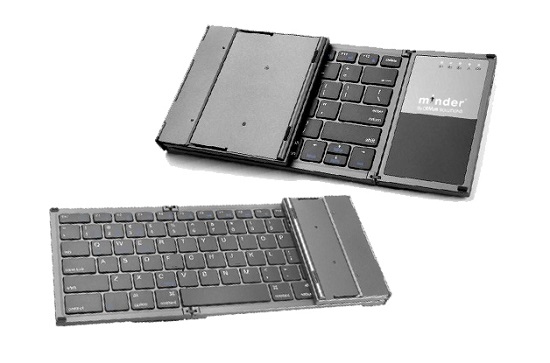 For those times when you need the efficiency and comfort of typing on a physical keyboard, the minder Portable Folding Bluetooth Keyboard is slim and lightweight enough to slip into your bag and take with you throughout the day.
Foldable and light, their keyboard can be used anywhere you go. Its slim profile and pocket size portability allows you to place it wherever you want to set up your office. It also offers cable-free and clutter-free connection. Enjoy fast pairing to any device so that you do not lose a moment. Price: $44.99. Visit https://www.obvus.me/products/minder-foldable-ergonomic-keyboard.
Kona Earth Coffee Gift of Aloha Set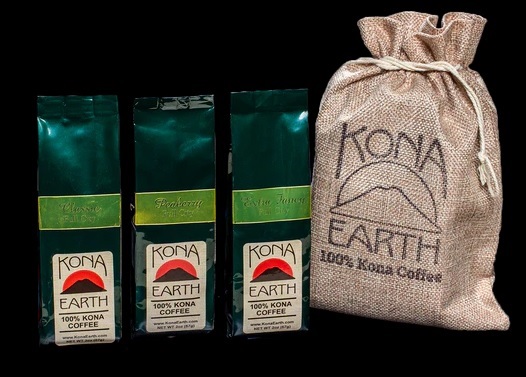 Coffee lovers delight! Kona Earth's single-estate, 100% Kona coffee is nurtured from crop to cup on a family farm on the Big Island of Hawaii. They micro-batch roast on site and ship farm-direct for supreme freshness. Even better, this small business with a heart gives back a percentage of after-tax profits with their "Care In Every Cup" initiative. Therefore, when you give Kona Earth coffee, you can be sure that you are also supporting a good cause. Their "Gift of Aloha" sets are thoughtfully packaged and make a beautiful presentation, packaged in a fun, burlap bag. In addition to 100% Kona coffee, gourmet gift bundles also feature delicious dark chocolate, made with 75% Kona cacao from the farm. Price: From $30. Visit https://konaearth.com.
befree Clothing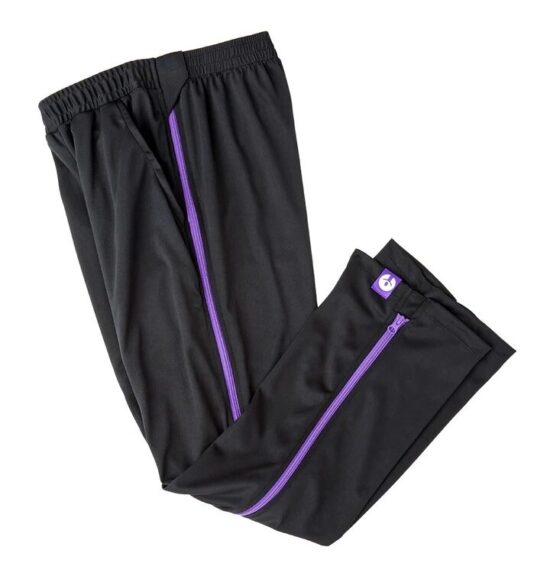 Being stuck with the wrong outfit on for the day is one of the worst self-inflicted issues that leaves people either overheating or freezing as the temperatures fluctuate throughout the day and the seasons change. However, people do not have to worry about overdressing or underdressing when it comes to befree zipOns. With zippers spanning waist to hem, these pants are easily zipped on or off without making people take their shoes off first, allowing them to accessibly transition their layers and free themselves of the condemning decision of what to wear in the morning. Price: $54.99. Visit https://befreeco.com.
Pura Smart Home Device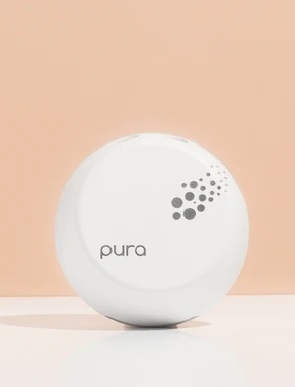 When picking out the perfect gift, consider the idea of a smart home fragrance device for a home upgrade gift. Pura plugs into any US-based outlet and uses Bluetooth technology to connect to an accompanying app that lets users control the scent strength and intensity. Customers can even switch between two scents! The company has their own signature line of scents, as well as others made in collaboration with brands like Disney, Kenneth Cole, Anthropologie, and more. Price: $44 with scents from $12–$18. Visit www.trypura.com.
Grillheads Supply Co Dry Rub Bundle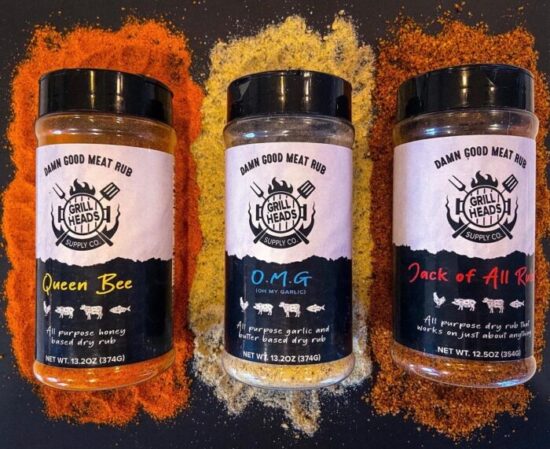 Of course, the grill master entrepreneur will forever appreciate quality marinade ingredients, so why not gift them Grillheads Supply Co Dry Rub Bundle that includes their complete line of flavor enhancing rubs — Queen Bee, OMG, and Jack of all Rubs. After all, St. Louis, where the brand is based, is home to some of the best barbecue around! Price $31. Visit https://grillheadssupply.com/collections/all-products.
SnapPower Automatic LED GUIDELIGHT 2
SnapPower is the inexpensive trick for an expensive look that turns your home into a showcase. Create a smarter space with SnapPower's Automatic LED GUIDELIGHT 2. The Guidelight 2 frees up outlets, offers elegant lighting, is energy efficient, and customizes to match your home. Available in the colors white, black, ivory, and light almond for any Duplex or Decora style outlet. It installs in seconds with no wires and no batteries. Price: From $23.99. Visit https://www.snappower.com.
Renee's Readers

Renee's Readers provides premium grade optical lenses and premium quality optic frames, designed with comfort in vision and wear in mind. They are perfect for entrepreneurs who are working from home or in need of a quality pair of readers to wear on Zoom calls that are fashionable while reducing eyestrain. Quality and style are RENEE'S READERS constants, and the readers are designed relative to your personal needs, while also relevant to the times in a mix of styles open to your interpretation. RENEE'S READERS offers men's and women's prescription readers, half-frame glasses, computer readers, blue light glasses, photochromatic readers, flexible readers, progressives, and more. Price: From $75. Visit www.reneesreaders.com.
Maya's Cookies Cookie Love Club Subscription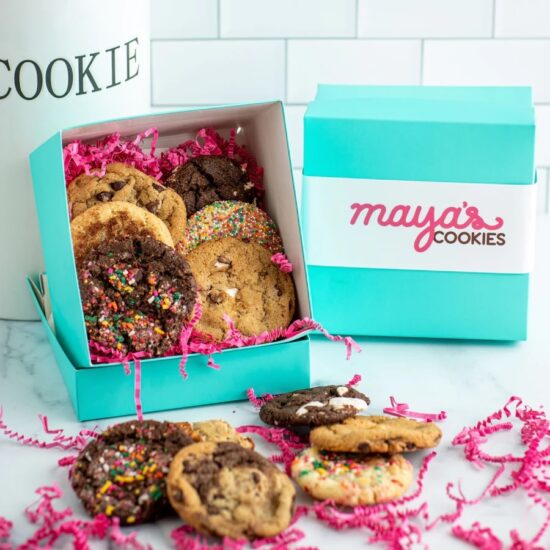 Maya's Cookies offers high quality sweet treats with a positive message of inclusion and diversity as a black-owned, female-owned organization. As a vegan cookie company, it offers dairy-free, egg-free cookies, many selections that are nut-free and gluten-free, they have something for everyone! This Holiday, beautifully packaged cookie gift set options include The Fireside Collection, Candy Cane Land, The Classic Collection, Best Selling Flavors Collection, and a very fun DIY Cookie Decorating Kit! The Cookie Love Club Subscription includes six beautifully packaged cookies, delivered each month. Price: $35. Visit https://www.mayascookies.com/pages/cookie-love-club.
Glutaryl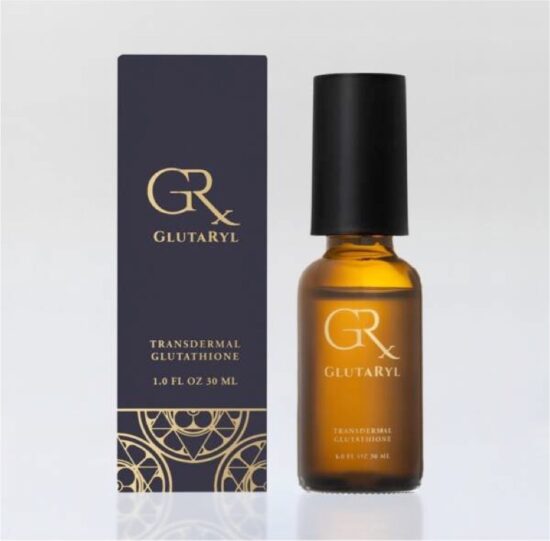 As glutathione declines in our body naturally with age, we need it even more. Consider supplemental glutathione in the form of Glutaryl , a patented product using a sub-nanotechnology that delivers GSH in a highly absorbable form. This technology shrinks the glutathione, so it can pass through the skin to repair cells, reducing oxidative stress and improving health. Price: $119.95. Visit https://aurowellness.com/product/glutaryl/.
Superhero Plant Stem Cell Eye Cream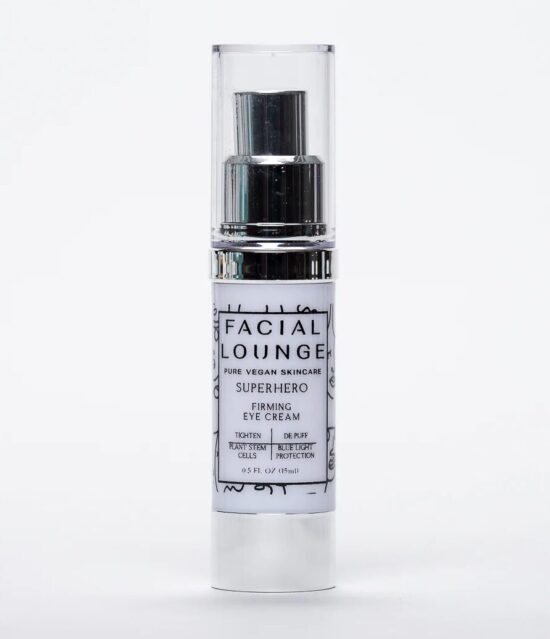 Made by Facial Lounge (offering celeb-loved Vegan skincare + services), Superhero Plant Stem Cell Eye Cream, a luxurious, lifting and smoothing serum, addresses all major changes that the aging eye experiences. This super-serum is created to work on lines and wrinkles, dark shadows, puffiness, loss of volume and firmness and the eye's most difficult area to treat, the sagging upper lid. Beautifeye

, a clinically-tested synergistic blend of two plant extracts, Persian Silk Tree and Holy Herb, is the first ingredient to visibly lift the upper eyelid by 20% up to 91%. The eye contour's structural integrity is fortified, elasticity is restored, and the contraction capacity of the lid is measurably bolstered. Price: From $59. Visit https://www.faciallounge.com.
Steeped Coffee 8 Pack Box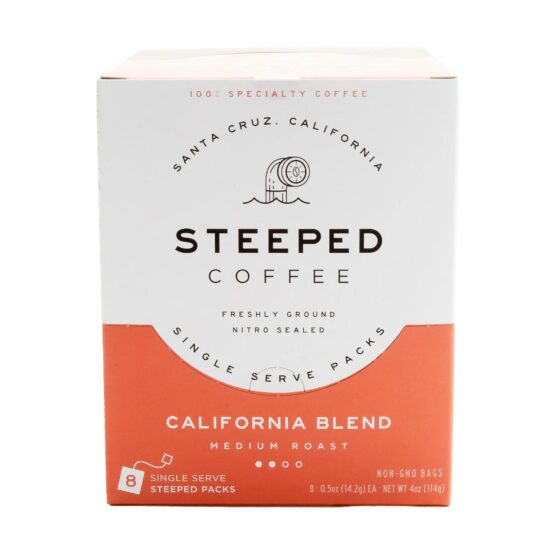 STEEPED COFFEE is an eco-friendly coffee company that offers gourmet coffee in a Bag (think tea). These oversized bags are packed with gourmet coffee (including decaf, French roast & several new Blends). They brew up a great cup of joe with no machines or brewing equipment necessary. All it takes to brew a perfect cup is hot water and a few minutes, and at the end of the day, there are no wasteful plastic pods accumulating in waterways or landfills. It is Direct Trade Coffee, quality coffee ethically sourced directly from farmers. Monthly subscriptions are available and make great holiday gifts and stocking stuffers for anyone who loves coffee. Steeped Coffee 8 Pack Box is an 8 pack supply of single-serve Steeped Coffee, delivered to your doorstep. Price: $14.95. Visit https://steepedcoffee.com/.
The Ayla Vacuum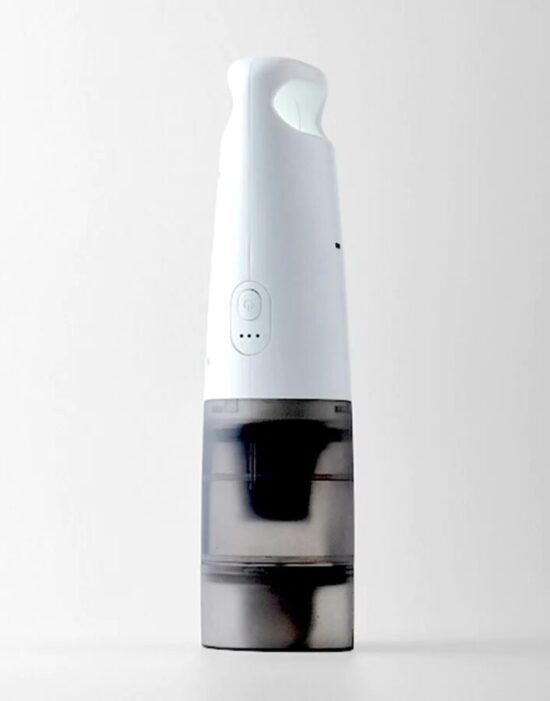 The compact, powerful Ayla Vac features dual-speed suction and long battery life for a full day's messes. This cordless vacuum is easy to empty and grabs everything from glitter to Puffs. It is 11 inches tall, weighs 1 pound, and comes in white and black colors. Price $69. Visit https://aylabag.com/products/secret-product-coming-soon.
PhoneSoap 3 UV Phone Sanitizer & Charger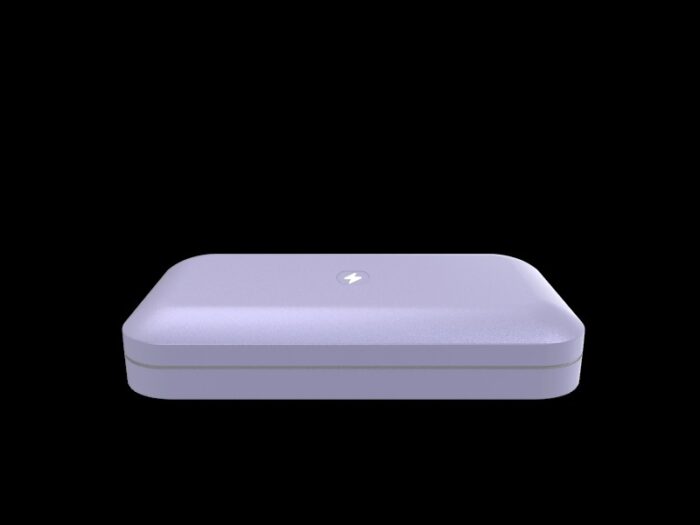 PhoneSoap 3 UV Phone Sanitizer & Charger, kills 99.99%† of bacteria and viruses on phones, keys and more in just 10 minutes. Backed by 10 years in UV-C technology, PhoneSoap 3 has been sold by the millions for good reason. PhoneSoap 3 is available in white, black, silver, periwinkle, gold, orchid, and aqua. Price: $79.95. Visit https://www.phonesoap.com/products/phonesoap-3-phone-uv-sanitizer/ or Amazon.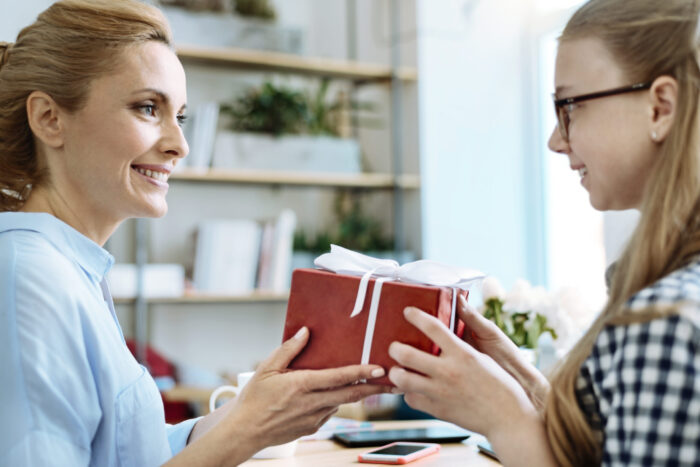 Celestial Silk Pillow Cases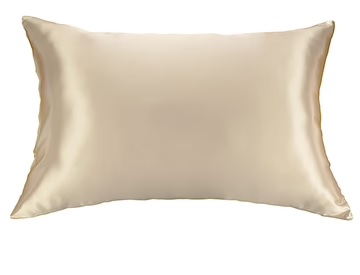 You spend almost 1/3 of your life in bed. Why not make the most of it and make those sleeping hours work for you? Celestial Silk Pillow Cases are the perfect pampering gift for mom, sister, daughter, or grandma. Every woman needs more sleep, and silk pillowcases give her exactly what she needs. Celestial Silk pillowcases are thicker and more substantial than most silk pillowcases. (Because of their smooth texture and natural sleekness, silk pillowcases are a natural way to get your beauty sleep. Tresses stay tame and skin stays moisturized. Over 25 colors and designs are available in standard, queen and king sizes. Price: From $41.99. At https://amazon.com/celestialsilk.
TheraBalm First Aid CBD Rose Balm
TheraBalm First Aid CBD Rose Balm is sourced from high-quality hemp and infused with powerful, organic botanicals like Rosehips, Chamomile, Calendula, Plantain, Marshmallow Root, and Gotu Kola. The cannabinoids and botanicals work together to heal wounds faster, with less pain, risk of infection, and minimal scarring. 2 ounces. Their product is cruelty-free, all-natural, non-GMO, and made with organic ingredients. Price: $39.95. Visit https://www.gettherabalm.com/shop/rose-balm-scar-cream/.
Eat Me Guilt Free Brownies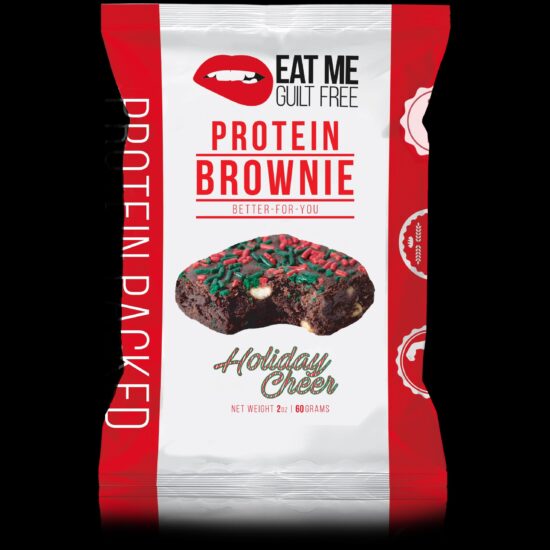 Eat Me Guilt Free is a health-focused line of brownies, bread, tortilla wraps, cake mix and apron. Eat Me Guilt Free creates guilt-free goodies. These squares of goodness are low carb and protein-packed so they curb your hunger (20 grams of protein per bar.) For the holidays, they're offering the Permanently on the Naughty List Bundle. – Being bad never tasted so good! Available from Dec. 1–26, the Permanently on the Naughty List Bundle will include 12 of Eat Me Guilt Free's Naughty List brownies, a black Santa hat, pins, and a must-have ornament perfect for proud members of the naughty list. Price: $60. Visit https://www.eatmeguiltfree.com/collections/protein-brownies (and in December visit  https://www.eatmeguiltfree.com/products/permanently-on-the-naughty-list-bundle?ls=OJOuqhKURLu3HMZqhrviHg)
Hexo Gift Tin with Fountain Pen and Ballpoint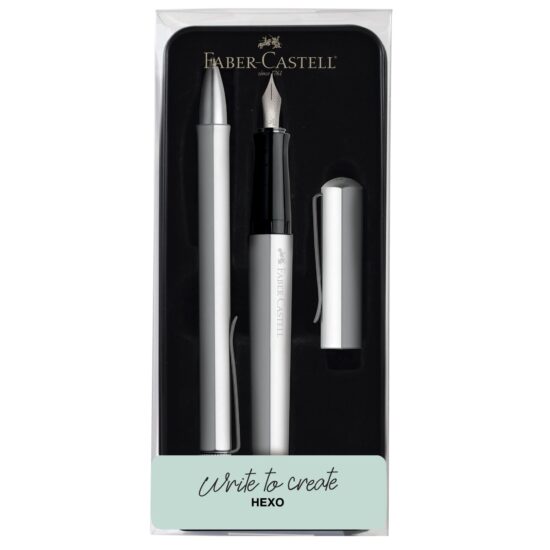 Faber-Castell, one of the world's largest and oldest manufacturers of pens, pencils, art and office supplies, was founded in 1761. One of its fine writing instruments is the Hexo Gift Tin with Fountain Pen and Ballpoint. Whether you are writing the perfect novel, penning a valentine to your sweetheart, or jotting down the notes to a new tune, HEXO will help you bring your creativity to life. Hexagonal barrel and cap made of anodized aluminum. Ergonomically shaped grip zone for comfortable writing, suitable for right-handed and left-handed users. Fountain pen with high-quality stainless steel nib in medium with special edge for an exceptional writing experience. Twist ballpoint pen: black refill, line width B. Made in Europe. Packaged together in black gift tin. Price: $78. Visit https://www.fabercastell.com/products/hexo-gift-tin-fountain-pen-ballpoint-silver-580027 or Amazon.
Delta Children's Personalized Cozee Flip-Out Sherpa 2-in-1 Convertible Chair to Lounger for Kids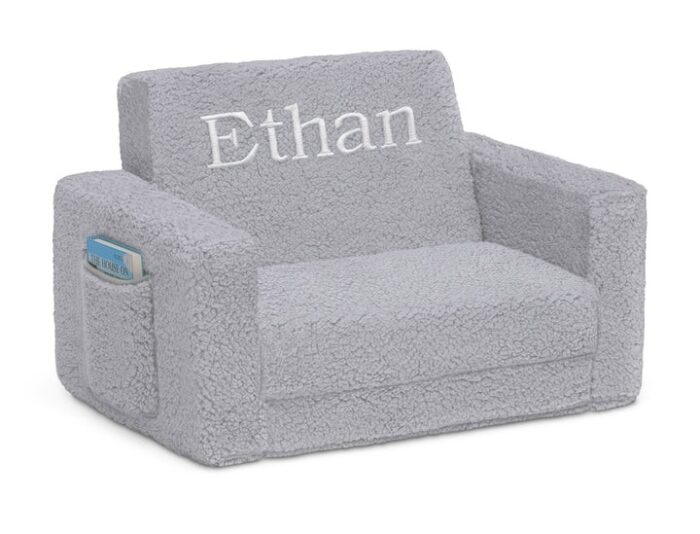 Personalize your child's chair. Available in multiple thread colors and fonts with up to 9 characters, your child's name will be beautifully embroidered in the design of your choice. This convertible seat on this chair easily flips open to reveal multiple ways for your child to relax. They will love to sit and read or watch their favorite movies on the chair but when it is time for a nap, this seat folds out into a comfy sleeper bed. This flip open chair features a super-soft Sherpa slipcover that adds texture and comfort, zips off, and is machine-washable. A side pocket keeps books within reach. Price: $109.99. Visit https://deltachildren.com/collections/personalization.
Original Buddha Board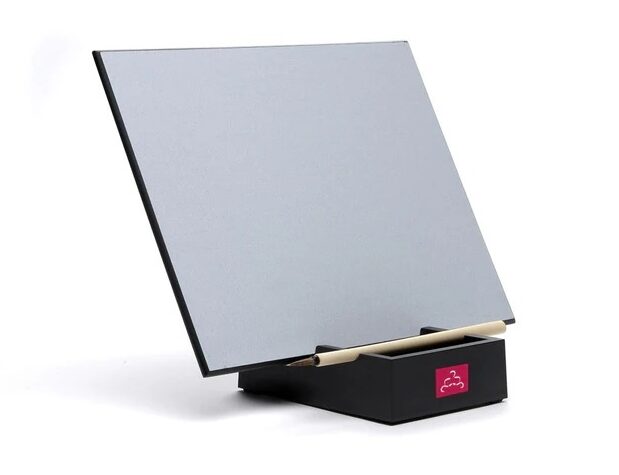 Paint on the surface with water and watch your creation come to life. As the water slowly evaporates your art will magically disappear, leaving you with a clean slate and a clear mind. The Buddha Board is comprised of a canvas 12″ high x 9″ wide x 1/4″ thick, a sturdy waterproof stand, a roomy reservoir for water, and separate grooves for holding both the board & brush. It comes with a premium bamboo paintbrush with thick, ultra-soft bristles. Price $37.95. Visit https://buddhaboard.com/.
Royal Locks Curl Care Styling Trial Set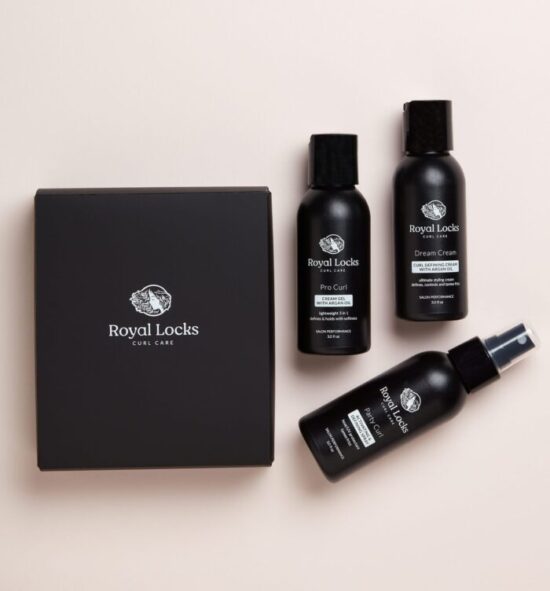 The Royal Locks Curl Care Styling Trial Set is a set of 3 styling products. It includes: Pro Curl Cream Gel (3 fl oz) that does the work of 3 products: holding like a gel, moisturizing like a styling cream, and drying soft like leave-in conditioner; Dream Cream Curl Cream (3 fl oz) created for thicker curls and fine waves that crave extra moisture, definition, and control with less frizz; and Party Curl Activating Spray (3 fl oz) that gives flattened curls and boost and reduces frizz, while protecting from UV. These formulas are concentrated, so you need less product. They are made with nourishing botanicals and are sulfate- paraben-, gluten-, cruelty-free, and certified Leaping Bunny. Price $26. Visit www.royallocks.com.
Ballpark Blueprints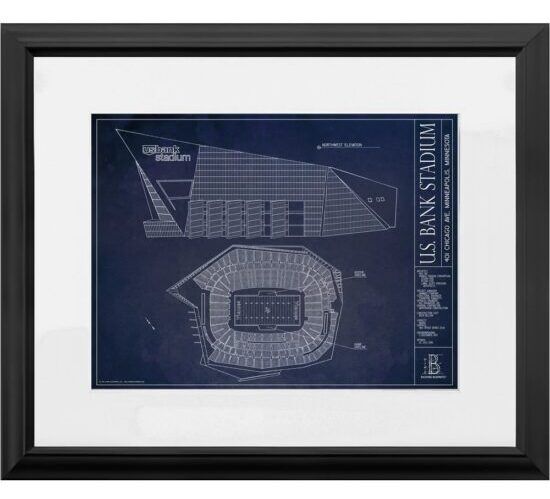 Ballpark Blueprints has a variety of unique home business gift ideas for the sports fan on your list, including golf head-covers, fleece stadium blankets, t-shirts, hoodies, metal travel mugs, and original handcrafted architectural wall art of more than 140 iconic stadiums, arenas, and ballparks across the country, Ballpark Blueprints captures the distinctive artwork and beauty of sports venues for the sports fan who is looking for a classic and sophisticated way to display their love for the game. Hand-rendered original designs, custom ink, and museum-quality paper are used to ensure that Ballpark Blueprints products are unique additions to any room in a home, office, or man cave. Wall art products include unframed, framed, canvas, and metal prints. Price: From $40. Visit https://ballparkblueprints.com/.
Epson EcoTank ET-2400 Printer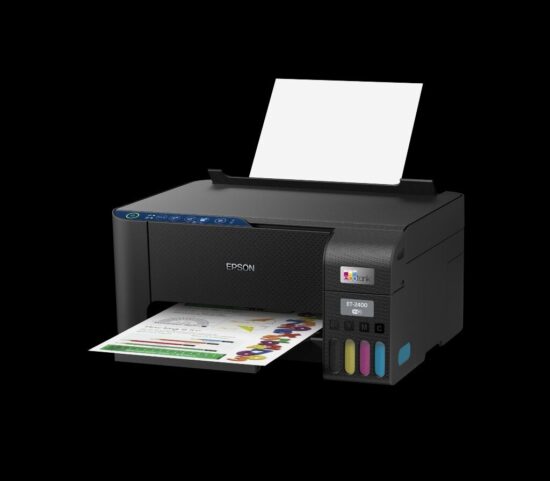 Dedicated to deliver value and convenience for the ideal printing experience, Epson America, Inc has expanded its EcoTank® line of cartridge-free printing solutions to include Epson's most affordable EcoTank model. The EcoTank ET-2400 All-in-One Supertank printer, exclusively sold through Target and Walmart this holiday season, is designed for easy, everyday home printing at a lower price point so families can worry less about running out of ink. The EcoTank ET-2400 allows users to save up to 90 percent on ink with replacement ink bottles vs. ink cartridges–enough to print thousands of pages. It comes with up to 2 years of ink in the box to produce sharp text, impressive color photos and graphics on virtually any paper type, and comes with a built-in flatbed scanner and copier for easy document management. It also includes wireless and hands-free voice-activated printing. Price: $249. Visit: www.epson.com.
The Beauty Tea Co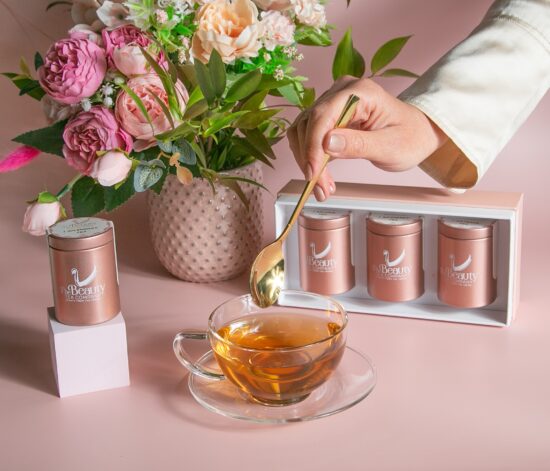 The Beauty Tea Co. is all about supporting your self-care journey both inside and out —perfect for the entrepreneur suffering from burnout. Premium Asia-grown ingredients mix into a blend that provides the high-end tea experience you deserve. Each tea blend is named using a positive affirmation. The Beauty Tea Company is a must-have tea for those looking to prioritize their mind as well as their body. Price: $12. Visit https://thebeautyteacompany.com/collections/all, Amazon, Etsy, and Walmart.
Aruba Instant ON AP22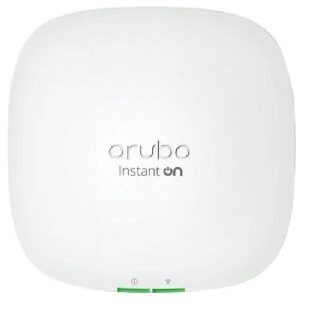 Aruba Instant ON AP22 is a Wi-Fi 6 Access Point that offers blazing-fast Internet for up to 75 devices. This is the perfect Wi-Fi access point for home offices with expanding mobile, cloud, and IoT requirements, especially considering the growing list of smart home IoT devices from smart speakers to lights that can clog residential-grade access points and interfere with business activities. This access point is super simple to set up, even remotely, via the Aruba Instant On App. Price: $169.99. Visit https://www.tigerdirect.com/applications/SearchTools/item-details.asp?EdpNo=797335.
Best 365 Immunity Line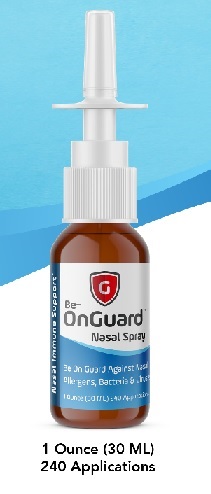 Best 365 and its team of medical advisors formulated the line with a blend of clinically-tested ingredients to naturally support your body's fight against allergens, viruses, bacteria and microorganisms. The Best 365 Immunity Line includes: Be-OnGuard Nasal Spray, Be-OnGuard Mouth Spray, and EZ Safer Air. Price: From $19.99. Visit https://www.best365labs.com/ or on Amazon.
1934 BBQ Sauce 4-Pack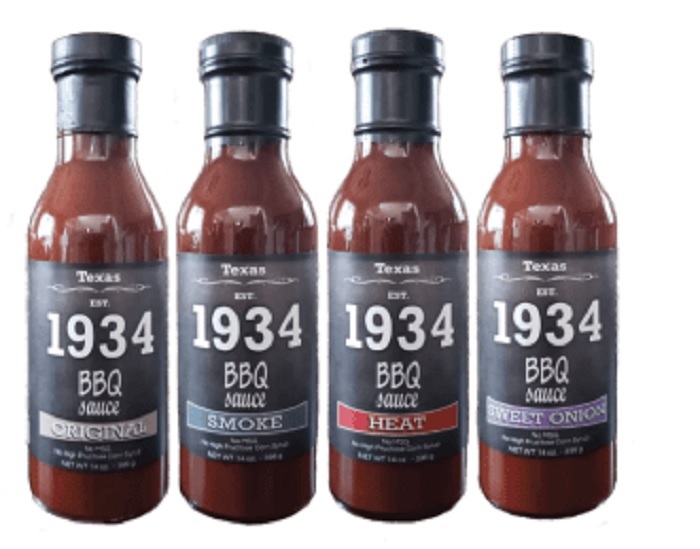 1934 BBQ Sauce 4-Pack includes a bottle of each of their 4 BBQ sauce flavors. Original, Smoke, Heat, Sweet Onion. Each sauce has its own unique flavor created by the premium blend of spices in each. Their 1934 sauces are made naturally with no preservatives, additives, liquid smoke or thickening agents. No high fructose corn syrup. Price: $28. Visit https://www.1934bbq.com/shop/1934-bbq-4-pack/.
Chocolate Almond Biscotti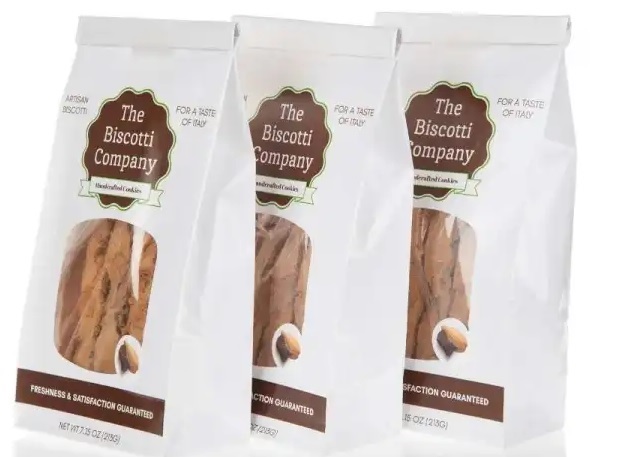 Entrepreneurs always have snacks on deck whether it is in the office, at home or on the go! Even non-biscotti lovers may find their whole opinion on the crunchy cookie changed after trying a fresh baked biscotti. These gourmet biscotti from The Biscotti Company are so scrumptious, it is not uncommon for an entire bag to be eaten in one sitting! While a cup of coffee is not required to enjoy these scrumptious biscotti, they are sure to be a hit. Chocolate Almond Biscotti contains whole roasted almonds and Belgium chocolate chunks. Its deep amaretto and almond flavorings taste delicious with a hint of sea salt to finish off this handcrafted treat! Price: $9.99. Visit https://www.thebiscotticompany.com/shop/.
Vital Charge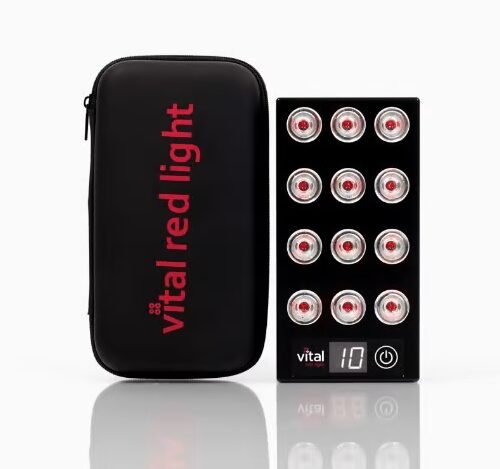 The Vital Charge is a portable handheld light therapy device that delivers therapeutic red light wavelengths in an ultra-sleek design. The device features a rechargeable lithium ion battery that lasts up to 4 hours for continuous use. Each device comes with a carry case, charger, stand, protocol guide, and safety glasses. Vital Red Light consists of an at-home, professional grade red and near-infrared light therapy device collection, which is offered in three sizes: Vital Charge, Vital Pro, and Vital Elite. Vital Red Light benefits overall skin health, hair growth, anti-aging, mental sharpness, pain, muscle recovery, and more. Price: $329.00. Follow on Instagram for more at @VitalRedLight. Visit https://www.vitalredlight.com/.
Companion Candles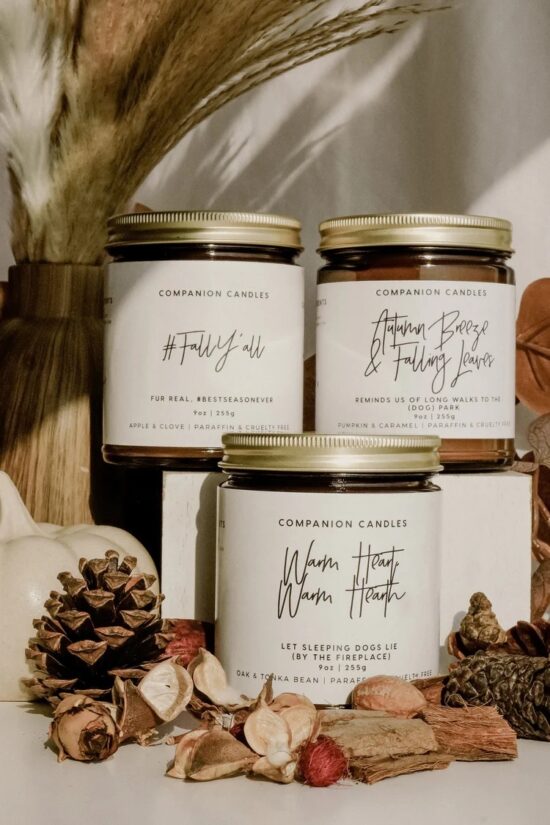 Companion Candles just launched its fall collection, and its winter collection will launch on November 1. Some of its products include: Autumn Breeze & Falling Leaves // Pumpkin & Caramel; Fall Ya'll // Apple & Clove; and Warm Heart, Warm Hearth // Oak & Tonka Bean. The company donates $1/candle to animal welfare orgs and is 100% women founded and owned! Price: $25. Visit www.companioncandles.com.
KYVAN's Honey & Coconut Rejuvenating Shampoo & Nourishing Conditioner Set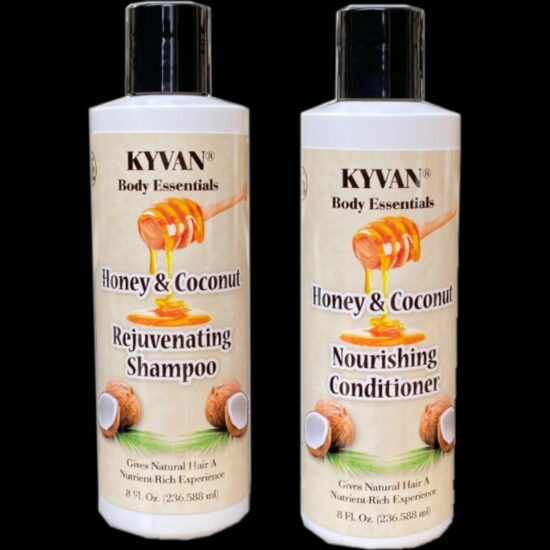 KYVAN Body Essentials offers organic lip balms, muscle rub, vapor rub, shampoo/conditioner and cologne/perfume. Its motto is "Making Beauty Essential." KYVAN's Honey & Coconut Rejuvenating Shampoo & Nourishing Conditioner Set cleans, strengthens, and repairs your hair. It improves moisture-deprived hair with a rush of hydration that gets hair back in action and on the road to recovery. No parabens, phthalates, mineral oil, sulfate or dyes. Unisex. Price: $37.99 Visit www.kyvanbodyessentials.com.
The Decktool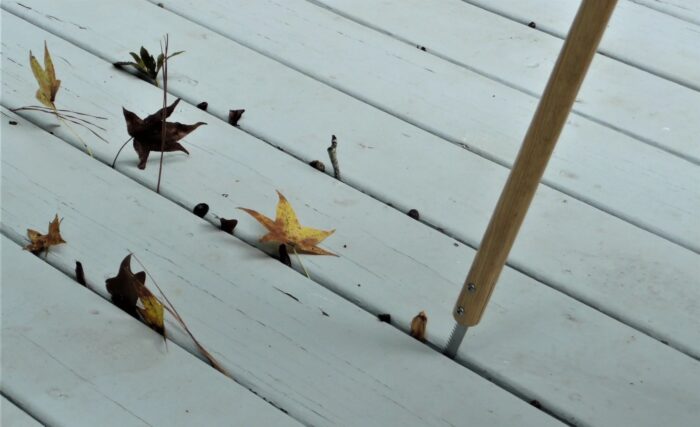 The Decktool makes it very easy to clear debris out of cracks in a deck after it has been blown off. It greatly reduces aggravation and bending over. It helps make the deck look its best, reduces the chance for wood rot, and is great for paint and stain prep. Price: $19.95. Visit https://thedecktool.com/.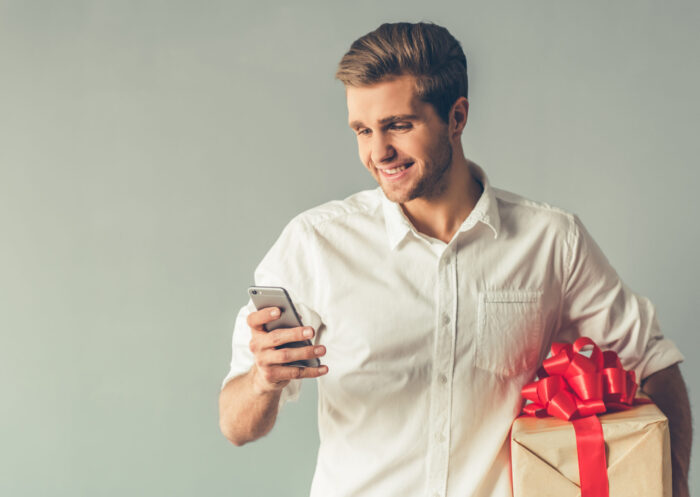 The Burro Buddy from The Little Burros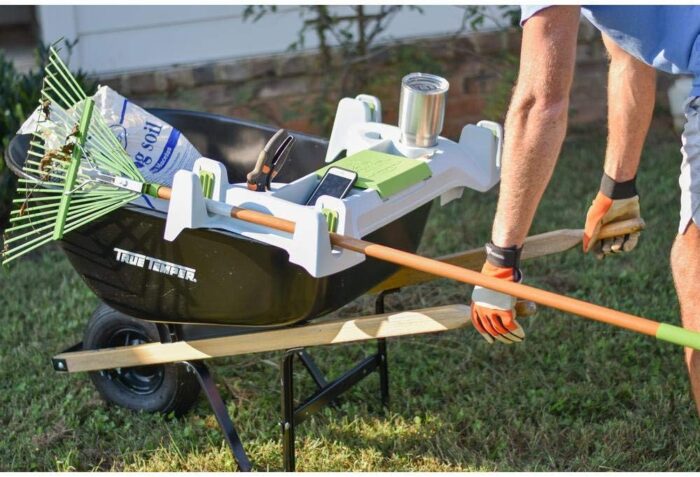 The Burro Buddy from The Little Burros is a garden tray that sits on top of your standard size wheelbarrows, holding your drink, cell phone, long handle tools, short handle tools, and more! So you can make fewer trips running back and forth to grab your tools and keep everything at waist level so you do not have to constantly keep bending down to pick up tools. Seen on ABC's Shark Tank, and Made in the USA! Price: $41.95. Visit www.littleburros.com.
CleanO2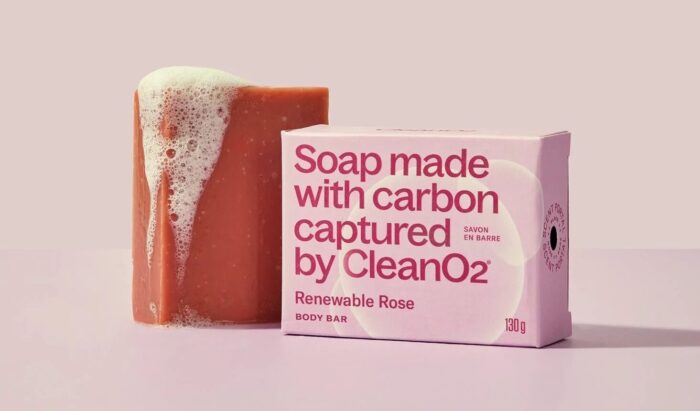 Reducing your carbon footprint has never smelled so good with CleanO2's all natural, chemical-free, body bar soaps made from the literal carbon dioxide that traps heat in our atmosphere, forever sequestered and turned into soap — never to threaten our shared earth again. Entrepreneurs can make an actionable environmental impact by purchasing CleanO2 soaps for their partner, parents, or colleagues. CleanO2's body bar soaps include Enviro Mint, Montane Meadow, Sustainable Spice, Earthly Almond, Renewable Rose, Eco Aloe, or Activated Charcoal. Price: $6. Visit www.cleano2.ca.
The Ultra Pro Headset (TW-210/220)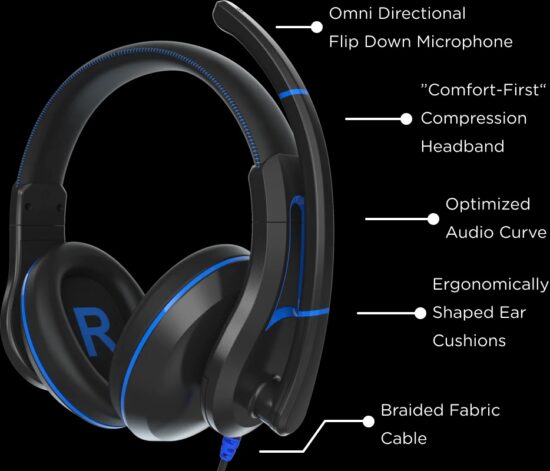 Endorsed for audio safety by Dr. Roberson of the California Ear Institute, ThinkWrite's headphones/sets are designed by an Emmy award winning audio engineer and are designed for durability and comfort at an affordable price. Perfect for those who work, study or play in open environments, The Ultra Pro Headset (TW-210/220) pairs comfort-first construction with unique ear cup swivel technology to minimize external noise while the flip-down omni directional microphone captures diverse vocal qualities and inflections. Price: <$35. Visit Amazon and www.ThinkWrite.com.
Kodak Moments Canvas Prints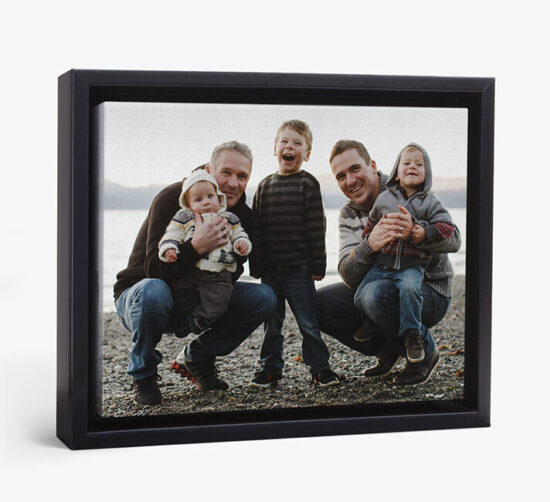 Kodak Moments has some perfect product offerings to include. The photo printing brand offers a variety of budget-friendly, customizable office gifts to helps capture those special moments in the stay-at-home worker's office or in the on-the-go entrepreneur's daily life. Elevate your favorite moments with gallery-quality Canvas Prints. Display just one canvas or create a stunning vignette. Choose a size and add your photos — it's that simple. Price: Varies. Visit https://www.kodakmoments.com.
1-Year Subscription to BetterSleep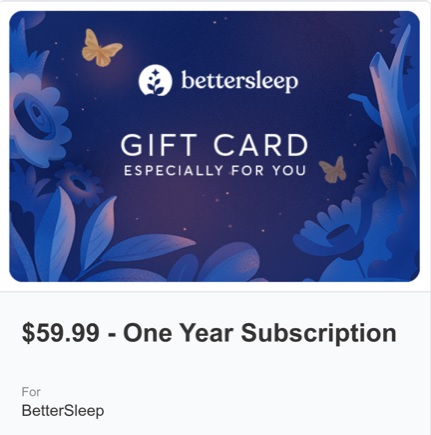 BetterSleep helps you understand and improve your sleep with sleep tracking, premium sounds and guided content curated just for you. Learn about your personal chronotype and discover calming soundscapes, science-backed relaxation practices, sleep tips and bedtime stories that gently guide you toward your dreams. Per BetterSleep 91% of its listeners say they slept better after using the app for just one week. Price: Varies. Visit https://www.bettersleep.com.
Super Porridge 5-Pack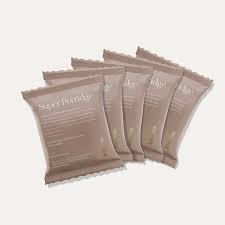 At Kroma Wellness, they know what it's like to be a small business and how much work it takes to make your dreams happen. They also know that entrepreneurship often involves sacrifice — long days, less sleep, skipped meals, and so on. Knowing this, they created their Super Porridge 5-Pack to give people an easy-to-prepare, delicious, healthy breakfast option. With super portable packaging, the porridge can be easily enjoyed anywhere by just adding (hot or cold) water or non-dairy milk. Both tasty and nutritious, it's full of healthy fats, fiber, and protein from hemp seeds, plant protein, rolled oats, and more. In addition, with ingredients like coconut, goji berries, and cinnamon, this porridge is delicious on its own — but it also pairs well with toppings like fresh fruit, spices, or syrups. Price: $30 for five individual packs. Visit https://kromawellness.com/products/super-porridge-5-pack.
Yarbough Design Mirrors – Pumpkin Wall Mirror
Yarbough Design produces a large selection of luxury wall mirrors. These mirrors come in various sizes, shapes, and themes to complement any décor. Looking for that special focal piece for a feature wall in a room, home office, or bathroom vanity? Yarbough Design's large selection of decorative wall mirrors are functional works of art for the most discerning entrepreneurial decorator. Fall is a season of transitions, and your home decor shouldn't be the exception. What better way to say hello to fall than with this beautiful, yet functional Limited Edition Pumpkin Mirror with Cherry hardwood stem? Lightweight and easy to hang, this mirror will make a fun edition to your fall decor. Price: $425. Visit https://yarboughdesign.com/product/pumpkin-mirror/
Sable Flow-Secret Whiteboard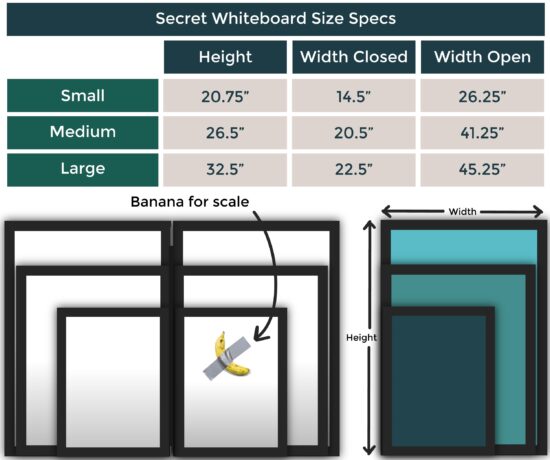 This stylish hanging print frame opens to reveal a large magnetic whiteboard. It Includes art seen in main image plus magnetic accessories. Sable Flow-Secret Whiteboard is made of premium FSC sourced wood and robust hardware. Make any space multifunctional! Comes in small (fits art prints 12×18 in portrait), medium (fits art prints 18×24 in portrait), and large (fits art prints 20×30 in portrait) sizes. Price: From $159. Visit https://sableflow.com/.
Nokia T10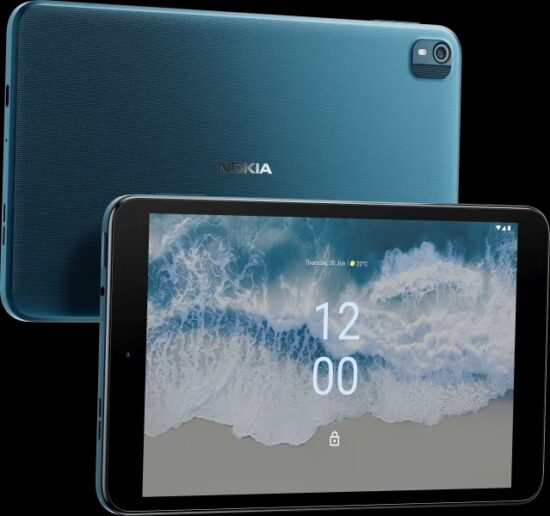 The Nokia T10 is the portable, family-friendly tablet that makes streaming, working or video calling a joy, thanks to an 8" HD display and dual stereo speakers. The device is perfect for children or adults who are on the go. Rigorous durability testing and 3 years of monthly security updates ensure it goes the distance. Thanks to Android 12 — with 2 years of OS updates, as standard — your device will feel brand-new for longer. Price: $169.99. Visit https://www.nokia.com/phones/en_us/nokia-t-10?sku=3GT001GPG1003.
Hydrating Duo ES 30 Ml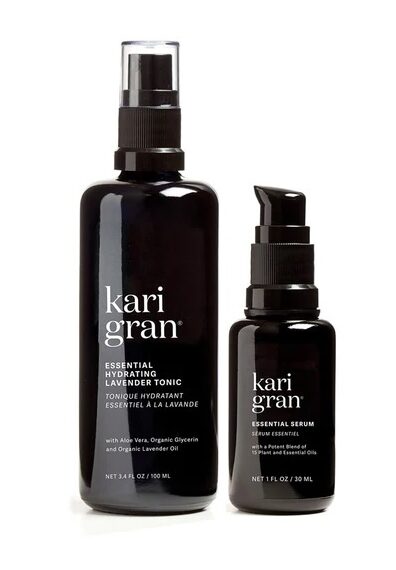 Meet this favorite pair of daily moisturizing products: Essential Serum (30 ml) and Essential Hydrating Tonic (100 ml). Available with Lavender or Rose Tonic. You can use each product on its own or blend to create a custom moisturizer for day or night use. Price: $91. Visit https://karigran.com/products/hydrating-duo-30-ml.
SoapStandle®

This mess-free device is bar soap's best friend. With a SoapStandle®, you have a bar you can firmly grip, with no GOO, and that lasts longer. The SoapStandle® is made in the USA from Post-Consumer Recycled Material. It is 3 grams of plastic that you use bar after bar. In just one year, you can avoid creating 200x more plastic waste by using bar soap instead of liquid, and enjoy no goo, with a bar that doesn't slip, and lasts longer. Price: $6.99. Visit https://www.soapstandle.com.
Sugarwish's Custom Select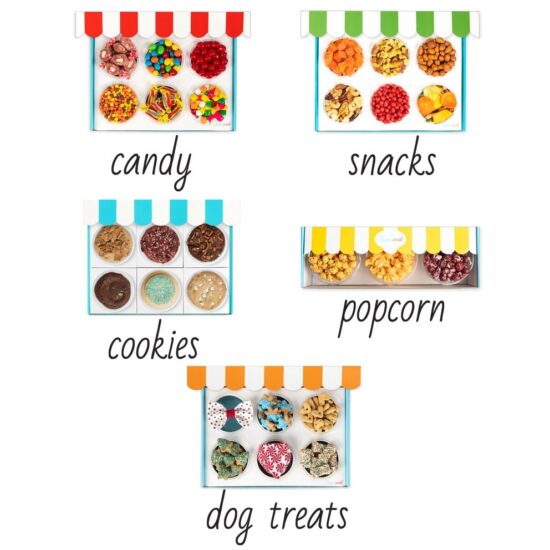 Sugarwish is the innovative gift-giving platform offering the ultimate "recipient-picks" gifting experience. Sugarwish makes gifting simple and fast ―your colleagues, friends, or family members are alerted instantly that they have been gifted a Sugarwish via email, text, social media like Facebook or Twitter, Slack, and more. Sugarwish's Custom Select allows the recipient to choose the specific treats that they want delivered to their home. Recipients are instantly alerted that they have been gifted a Sugarwish via email, text, social media like Facebook or Twitter, Slack, and more to curate their ultimate treat experience. Price: From $23. Visit https://sugarwish.com/.
Murbles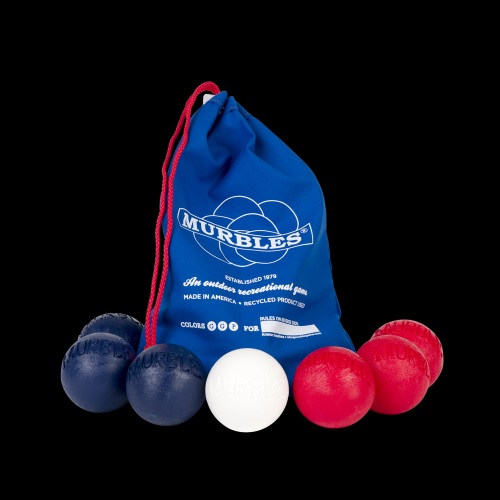 Finally, lawn bowling has been modified to be family-friendly and more exciting to play. Murbles is an American-made version of Lawn Bowling! No more big and heavy game balls to drag around, no more little target ball that easily gets lost in tall grass, and no more rigid court playing rules. Murbles can be played almost anywhere so, rough terrain, bushes, trees, and even water simply make the game more interesting and exciting to play. All Murbles are just 3-inch in diameter, weigh about 1/2 pound each, and are offered in custom color sets. Murble sets are available from 2 to 16 players. Price: From $59.00. Visit https://murblegame.com.
Time Power Family Calendar

The Time Power Family Calendar is a jumbo size dry erase family calendar designed by a parent, entrepreneur, and time management expert! It is a simple and fun way to tame the chaos and overwhelm while bringing your family closer together. The Time Power Family Calendar includes: Dry-erase Whiteboard Calendar (size: 4 feet long x 1 foot high); 5 different Color Dry-Erase Markers; 2 Magic Dry Erasers; a pouch to hold the markers and erasers; and 8 damage-free mounting strips to easily adhere to the wall. Price: $ From $79.97. Visit https://www.jaimeecampanella.com/family-calendar-details.
Quote Marks Bookends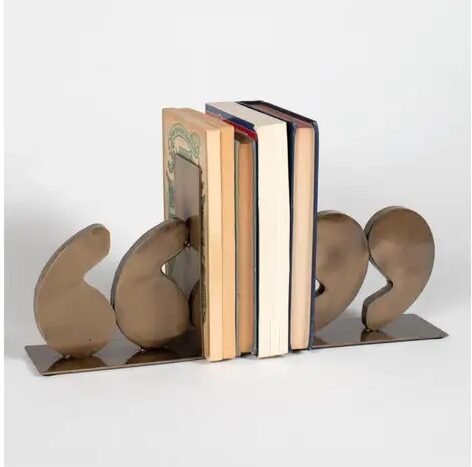 Quote Marks Bookends are offered from Ten Thousand Villages — a fair trade, nonprofit retailer partnering with over 20,000 artisans around the globe to provide equitable wages and working conditions. They make perfect gifts for those entrepreneurs in your life looking to surround the most quotable authors on your shelves. The Quote Marks Bookends are iron metal with rubber feet and extend to slide beneath the first and last books in your row, so they'll actually function to hold your books in place. Not only are they practical, but they are a stunning fair-trade good for your shelves! Price: $39.99. Visit https://www.tenthousandvillages.com/quote-marks-bookends.
Spread the Buzz Collection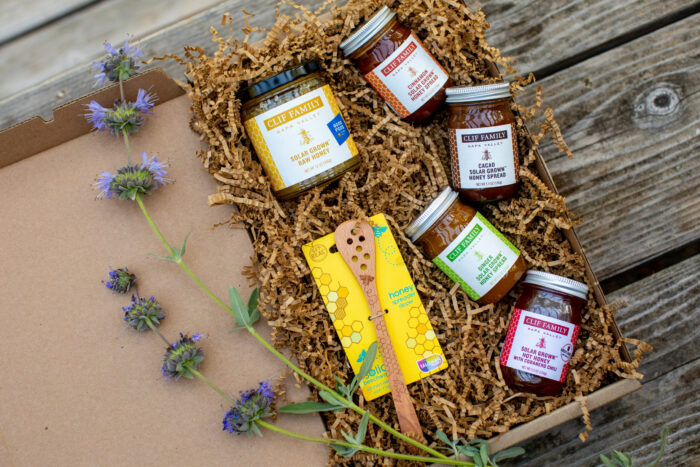 Clif Family is a small production wine and specialty food maker in the Napa Valley that focuses on making high quality products with the lowest impact on the planet. It sources its Solar Grown

honey gift set (Spread the Buzz Collection) from responsibly maintained hives located on pollinator-friendly solar farms, multiplying the benefits of clean energy and creating a win-win for the planet and your taste buds. This tasty gift set includes a jar each of Good Food Award winning Raw Honey, Cobanero Chili Hot Honey and Cacao Honey Spread along with Cinnamon and Ginger Honey Spreads and a beechwood honey spreader. Price: $65. Visit https://cliffamily.com/shop/product/spread-the-buzz-collection-gift-set/.
Hurdle Socks: Women's and Men's Ankle Socks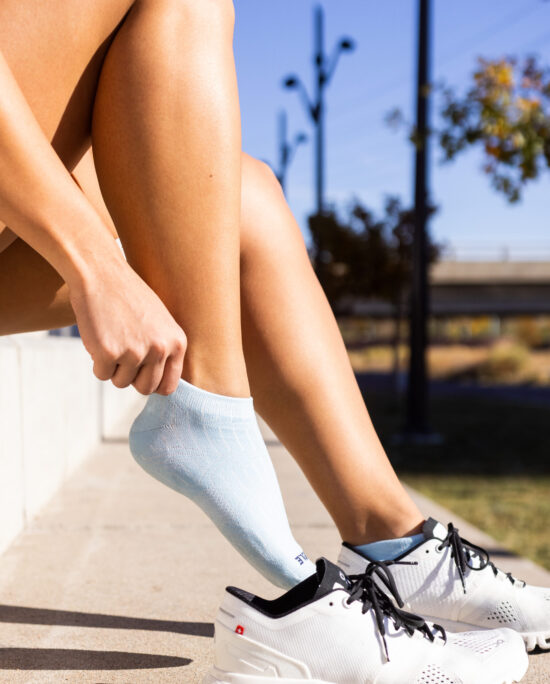 Hurdle Socks are everyday apparel products with a one-of-a-kind innovative approach engineered with proprietary MicroGravity Matrix

embedded between the fibers of their performance yarn for unrivaled support and cushioning. Hurdle Socks offer enhanced blister protection with its ultra-thin Twin-Ply

knitting tech, antimicrobial infused to keep your feet fresher for longer, and anatomically designed for a custom fit. Price: $17.95. Visit https://hurdleapparel.com/.
Cacao Latte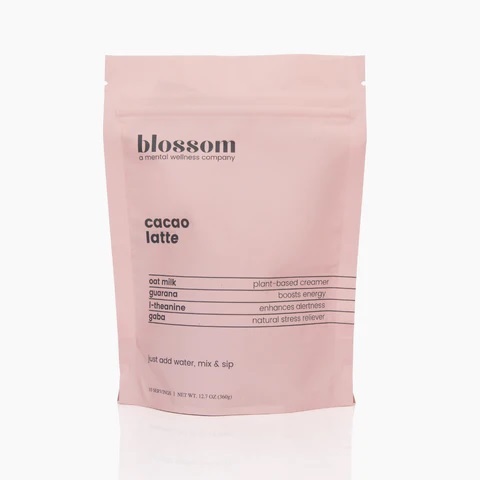 Blossom offers clinically-effective and fastest-acting superfoods to boost mood, focus, and a calm mind. The company infused them into a line of low-calorie, low-sugar barista-style latte mixes that fit effortlessly into your morning routine and taste delicious. Cacao Latte tastes like your favorite hot chocolate or chocolate milk with delicate notes of cocoa, vanilla and maple. this mouthwatering blend is rich in nutrients such as antioxidants, iron, magnesium, and fiber. sweetened with a touch of Vermont maple syrup. Cacao Latte offers a great way for entrepreneurs to save the time they'd typically spend heading to a coffee shop and get an experience just as good at home in less than a minute! Price: $35.00. Visit www.drinkblossom.com.
Eli & Elm Cotton Side Sleeper Pillow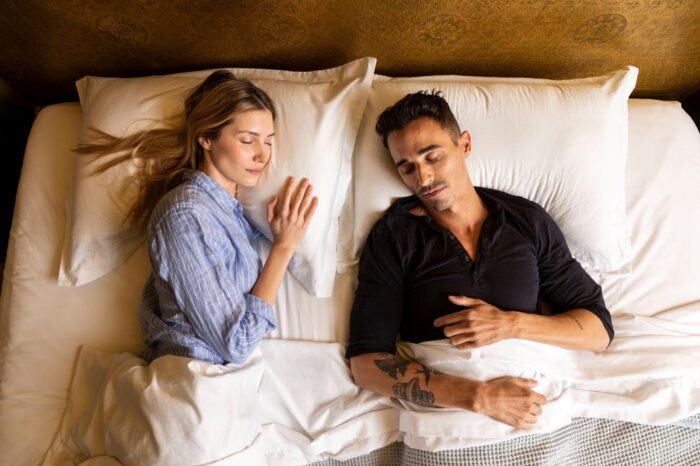 Side Sleepers — this product is for you! As temperatures drop and the busy holiday season begins, get better sleep & wake up more energized with the luxurious side-sleeper pillow from Eli & Elm! The Eli & Elm Cotton Side Sleeper Pillow is engineered to support your head and neck while its latex noodle filling significantly reduces heat retention and increases breathability. The U-shape design is made to help alleviate neck pain and spinal alignment. The pillow measures 17" x 29". In the spirit of giving this holiday season, Eli & Elm donates pillows to local charities and non-profits. Buying from Eli & Elm allows you to get better sleep AND help those in need! Price: From $99.99. Visit www.eliandelm.com.
Desert Fox Golf Phone Caddy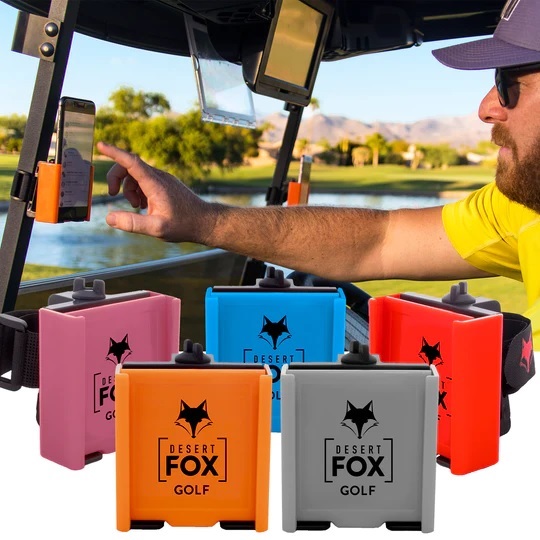 Entrepreneurs who frequent the greens know how much of a game changer the perfect caddie can be, so gift them with the Desert Fox Golf Phone Caddy — a revolutionary, patented, fully adjustable phone holder designed for golf carts! Especially if the entrepreneur in your life likes to utilize helpful GPS yardage apps, live leaderboards, listen to music or even pull up docusign while negotiating deals all while improving their game, they will appreciate having a designated area to keep their phone secure while, most importantly, not taking up space in the golf cart's cup holders. Price: $25. Visit https://desert-fox-golf.myshopify.com/collections/phone-caddy/products/phone-caddy.
1934 Bloody Mary Exceptional Mix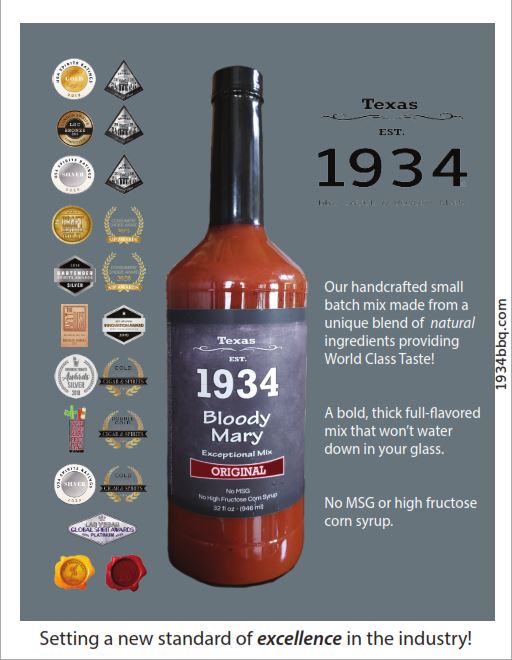 Any entrepreneur who loves to wind down on the weekends with a Bloody Mary knows that natural ingredients make all the difference, so gift them 1934's Bloody Mary Exceptional Mix. This handcrafted small batch mix has a bold full-bodied flavor made using only natural ingredients that won't water down in your glass. Try it as well in queso, spaghetti sauce, chili, oyster shooters, chicken, pork chops and more. No MSG or high fructose corn syrup here — just rich Bloody Mary goodness. Price: $26 for two 32fl. Oz. Visit https://www.1934bbq.com/shop/1934-bloody-mary-mix-2-pack/.
Sweetology's Dog Lovers Cupcake and Cookie Decorating Kit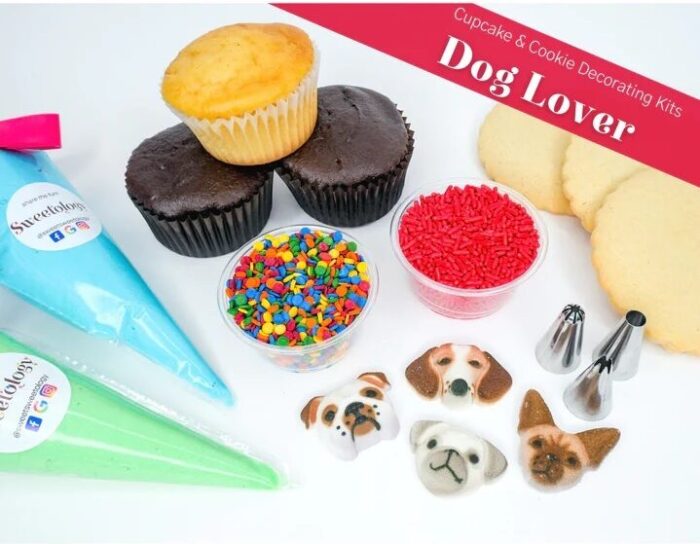 Whether you are celebrating the dog in your life or sharing your puppy love with others, Sweetology makes decoration fun and easy while providing irreplaceable memories! With ready-to-decorate cupcakes or cookies sent right to your front door, they make sure that clean-up is a breeze and everyone is entertained till the last sprinkle is placed. Sweetology removes all the hassle and leaves all the fun of at-home cupcake and cookie decorating. Sweetology's Dog Lovers Cupcake and Cookie Decorating Kit includes 6 fresh-baked sugar cookies or cupcakes; 12.oz small batch buttercream in pre-filled/sealed piping bags in theme colors; 5 professional stainless steel decorating tips and reusable piping bags; extra piping bags; and sugar pressed decor and assorted sprinkles. Price: $39.99. Visit sweetology.com.
Freedom at the Mat
Freedom at the Mat is a community destination for women to break free from emotional scars through yoga, meditation, and journaling, has always worked to give back to creatives in the African American community. That's why the shop has expanded their collection of yoga mats to include four new mats, Karma Now, Karma Always, Hibiscus Majesty and Soul Renewal, are beautifully designed with alluring patterns that evoke a feeling of tranquility. At Freedom at the Mat, yoga mats are always crafted from soft, lush, natural rubber, non-slip material and are also eco-friendly. Price: From $61.95. Visit https://freedom-at-the-mat.myshopify.com/.
Freedom Journal
Freedom at the Mat offers the Freedom Journal, which includes 31 guided prompts to personal liberation. Designed for busy women, this book is divided into three sections: soul, mind, and body. The journal guides the reader through a self-paced journal with thought-provoking prompts. This book is great for individual purchasers, mental health practitioners and retreat facilitators to use, especially in retreats. Price: $16.95. Visit https://freedom-at-the-mat.myshopify.com/products/a-freedom-journal-31-guided-prompts-to-personal-liberation.
SimpleSpa Thinline Essential Bidet Attachment with Dual Nozzles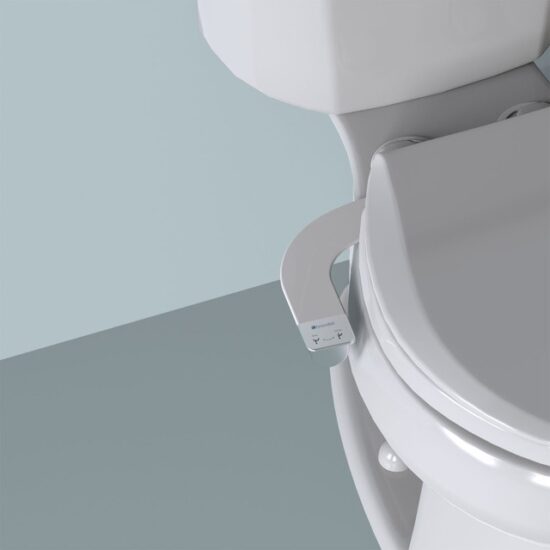 This product is offered by Brondell, the "Healthy Home" company. The SimpleSpa Thinline Essential Bidet Attachment with Dual Nozzles fits your toilet seat better than other non-electric bidet attachments thanks to its slender frame. It lets you enjoy the hygienic rinse of dual nozzles, without cluttering your bathroom space. Price: $69.99. Visit https://www.brondell.com/simplespa-thinline-dual-nozzle-bidet/.
The post Home Business Magazine's 2022 Holiday Gift Guide – Part 1 appeared first on Home Business Magazine.
Original source: https://homebusinessmag.com/lifestyles/success-lifestyles/home-business-magazine-2022-holiday-gift-guide-part-1/