Home Business Magazine Online
Content marketing is a long-proven strategy for growing a business. Desirable content can be a valuable tool to attract new customers and expand your market.
However, producing content without a content strategy can lead to mixed results. A solid content strategy helps you stay relevant and engaging. If you are struggling with your content and need a solid structure, keep reading.
This article will define what a content strategy is, why it is important, and the steps you need to take to create a winning content strategy.
What Is a Content Strategy?
A content strategy is a structured plan that includes clearly defined goals, a list of topics, a schedule for creating content, a publication calendar, and a method of managing the content. The purpose of your content should be to attract your target audience and achieve your business goals.
With a content strategy, you should get reliable, strong results from your content. Without a content strategy, you may quickly run out of ideas and struggle to produce the content you need to attract the right audience.
A good content strategy is essential to attracting and delighting customers. This is why 70% of marketers choose to invest in content marketing, according to HubSpot's State of Inbound Marketing Trends report.
7 Steps to Creating a Successful Content Strategy
Content creation requires an investment of time and money. You don't want your resources to go to waste. With a solid content strategy, you will get a more significant return on your investment.
By following these seven steps, you will be well on your way to a successful content strategy your business can be proud of.
1. Identify Your Goals
What does your business hope to achieve with your content? Do you want to increase sales? Accelerate lead generation? Expand your brand recognition?
Understanding your WHY will ensure that each piece of content has a purpose. Focusing on your goals makes it easier to choose your topics and plan your content.
Defined goals can also help you evaluate your content to see if you're headed in the right direction. For example, your goal is to increase lead generation across the company, but you haven't seen much movement for six months. This could lead you to conclude that you aren't producing the right kind of content.
2. Consider Your Audience
To achieve your content goals, your content needs to focus on a specific audience. That means understanding your existing audience and who you'd like to target. You can consider creating buyer personas. When you create these segments, you define your target audiences and get your marketing and sales team on the same page about who's an ideal customer.
Essentially, you create fictionalized characters through demographic information, how much money they make, and understanding their interests. If you are a B2B brand, you should create buyer personas outlining the people within an organization who help make purchasing decisions.
Buyer personas can also be helpful when exploring new markets and customer groups. Each year, you should revisit your personas to make sure they reflect your business goals and are still relevant.
3. Solve a Problem
Your brand should offer your customers solutions. That means creating content that addresses those problems from two sides: showing the customers who already use your products how they work and introducing new customers to a potential solution.
In fact, your audience might not realize they have a problem until they see your content. This could pique their interest in your brand and turn them into customers.
By establishing yourself as a hub for solutions, you establish yourself as a helpful resource. Doing so sets you apart as an expert in your industry.
4. Share What Sets You Apart
Depending on your business's niche, you likely have industry competitors. One great thing about content is that it allows you to show your audience what you offer that makes you unique.
This does not have to be something major. It could be as simple as having a long history of satisfied customers or being the first in your industry to introduce a type of product or service.
5. Choose Content Formats and Channels
There are many content formats to choose from. Blogs, videos, landing pages, and podcasts are some of the top choices. You can also create content on an ever-increasing number of channels.
The formats you choose will depend on where your audience is. If your audience happens to be the young, up-and-coming Generation Z, consider creating a TikTok account and producing short-form videos. However, if your audience includes older business professionals, sharing articles on LinkedIn and your blog may be a better option.
Keep in mind that some types of content will be more expensive to produce than others. But in the long run, you'll find that investing in the right channels for you and your audience will yield better ROI.
6. Create a Content Calendar
Now that you have a list of topics, content formats, and channels you'll share on, you can start mapping out your content calendar. This calendar should include a timeline for production along with the publication date.
Utilizing a calendar will give you a place to see all the content you create in one view. Then you know where to cross-post, how much you post, and where you can make changes more easily.
7. Choose a Content Management System
One step you can't ignore is managing your content strategy. If you are a small business, one person might handle everything. However, larger businesses may need to collaborate across teams to keep everything in line.
Whoever is managing the content, a content management system (CMS) can help ease some of the burdens and keep everyone on track. Some popular choices include WordPress and Squarespace. The CMS you choose will depend on what you need as you manage your content, but you want one that lets you plan your content calendar, produce your content, publish it, and track the results from the same system.
About the Author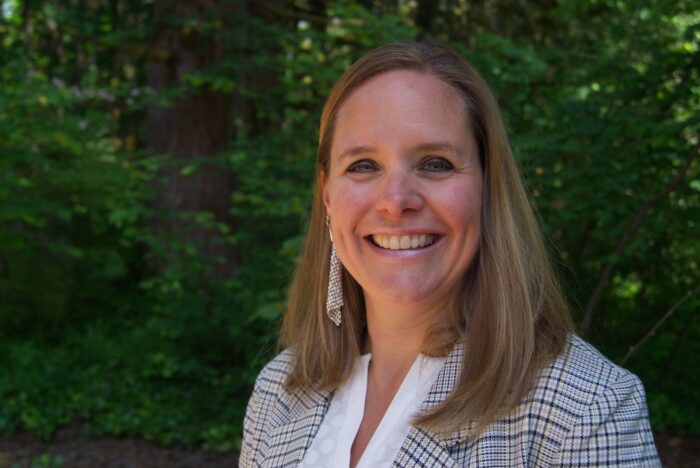 Alicia Oakley
I bring to Express Writers 20 years of experience in the fields of education, real estate and entrepreneurship. I love taking teams to the next level. With a Master's degree in teaching, when I'm not working on our real estate investment portfolio, you can find me teaching the use of an appositive and proper use of the comma to our four children. I'm an avid reader, passionate about education, real estate, staying healthy, and traveling. To learn more about Alicia Oakley, visit our site.
The post How to Create a Winning Content Strategy for Business Growth appeared first on Home Business Magazine.
Original source: https://homebusinessmag.com/growing-a-business/how-to-guides-growing-a-business/how-to-create-winning-content-strategy-business-growth/