Home Business Magazine Online
The HVAC business industry has become more competitive than ever before. To succeed, you need to have a plan for marketing your business. Marketing helps companies attract new customers and grow their revenue. It also enables them to build relationships with their existing customers. It is crucial to the business's success and staying ahead of the competition.
Gone are the days when companies used radio or television advertisements to reach their target market. Today, you need to be more strategic in your marketing efforts to take your business to the next level. Marketing for HVAC companies needs to focus on several aspects, such as online presence, content marketing, and lead generation. In this blog post, I'll go through some of the most effective marketing strategies for HVAC companies. So, let's get into it.
1. Upgrade Your Business Website
A business website is one of the most important marketing tools for any company in any industry. It is the first impression that potential customers will have of your business. If your website is outdated or not user-friendly, you will likely lose customers to your competitors.
Design your website with your target market in mind. It should be easy to navigate and include relevant product or service information. In addition, your website should be optimized for search engine optimization (SEO). It will help you rank higher in search engine results pages (SERPs), making it more likely for potential customers to find your website.
2. Leverage Content Marketing
Content marketing is a powerful marketing strategy that can help you attract and engage your target audience. It involves creating and sharing relevant and valuable content to reach your target market. Content marketing can take many forms, including blog posts, infographics, ebooks, and whitepapers.
The key to content marketing is to create interesting and useful content for your target market. It should also be optimized for search engines to reach a wider audience. In addition, you need to promote your content through social media and email marketing.
3. Use Consumer Financing
If you offer consumer financing, it can help you increase sales and grow your business. Many entrepreneurs don't know "what is consumer financing" and how it can help them close more deals. However, it has become a vital tool for businesses in recent years. Many customers are reluctant to purchase because they cannot afford the upfront cost. With consumer financing, they can spread the cost of their purchase over time and get the product or service they need.
Consumer financing can help you close more sales and grow your business. Many companies offer consumer financing for HVAC products and services. You can partner with a reputable company to finance your customers. To choose the right partner, compare different companies' fees, terms, and conditions.
4. Generate Leads with Paid Advertising
Paid advertising is an effective way to generate leads for your business. You can use paid search ads, display ads, and social media ads to reach your target market. Paid advertising allows you to target your audience with precision. Several paid advertising platforms, such as Google Ads and Facebook Ads, offer a wide range of targeting options.
For example, you can target people who live in your city, have visited your website, or are interested in HVAC products or services. Paid advertising can be very effective in generating leads for your business if done correctly. Moreover, if you want to target homeowners in a certain area who need HVAC services, you can use geo-targeting to display your ads only to those individuals.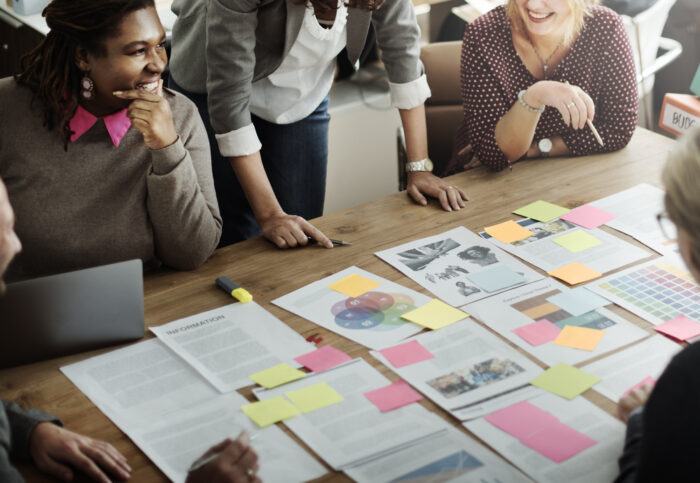 5. Build Relationships with Email Marketing
Email marketing is a great way to build relationships with your customers and prospects. It involves sending email newsletters, announcements, and special offers to your email list. You can also use email marketing to nurture leads and convert them into customers.
Email marketing effectively keeps your customers informed about your latest products or services. It is also an excellent way to upsell and cross-sell your services. In addition, email marketing allows you to build relationships with your customers and develop a rapport with them.
6. Develop a Strong Social Media Presence
Social media platforms are an excellent channel to reach your target market. You can use social media to promote your content, generate leads, and build customer relationships. In addition, social media platforms offer a great way to connect with other businesses in your industry.
Make sure to post interesting and engaging content on your social media accounts. Videos and visuals are especially popular on social media. You should also run social media ads to reach a wider audience. In addition, you can use social media to create a strong relationship with your customers. Respond to their comments and queries timely.
7. Promote Referral Marketing
Referral marketing involves getting customers to promote your business to friends and family. Referral marketing can be done offline or online. You can use referral cards, social media, or email marketing to promote referral marketing.
Make sure to offer an incentive for customers who refer your business to others. For example, you can offer a discount on their next purchase. You can also offer a freebie or a contest entry for every referral. Referral marketing is an excellent way to grow your business without spending much money on advertising.
The post 7 HVAC Marketing Strategies to Grow Revenue appeared first on Home Business Magazine.
Original source: https://homebusinessmag.com/business-start-up/marketing-plans/7-hvac-marketing-strategies-grow-revenue/