Home Business Magazine Online
Formal gifting is a small yet essential part of the corporate world. Whether you run a company and want to treat your clients during a festive season or just want to reward your employees for all the good work, corporate gifting can be a neat and effective gesture.
But what do you give? Is there a one-size-fits-all package for everyone? How can you ensure that your gift is both unique and on brand? In any case, a corporate giveaway has to look formal and be memorable for the recipients.
Thankfully, the creative promotional products industry is here to help. Here's a list of some of the most unique travel gift ideas for your next company giveaway. These product ideas are relevant for everyone — from colleagues to friendly clients to formal business executives — and are sure to bring a smile to their faces.
10 Corporate Giveaway Gifting Ideas: Travel Theme
The advantage of choosing travel as your gifting theme is that your corporate gifts will rarely go unused. Even if you choose to give a logo-embossed reusable water bottle and the recipient is not a travel freak, they are still likely to use it during their work commute or as their work desk companion.
Here are 10 such cool travel-related gifting ideas that are unique, useful, and corporate-friendly.
1. Portable Water Purifiers
For a long time, portable water purifiers were a myth. Travel bloggers would direct you to a dozen different brands online that claimed that their products can turn misty water into Himalayan tonic. That was more than a decade ago. Thankfully, portable water purifiers are a real deal today. While they can't obviously distill water, they'll make questionable lake water a lot more drinkable. Plus, they double up as regular, sturdy water bottles.
2. Eco-Friendly Straws
Much like portable water bottles that can prevent the use of single-use plastic ones, reusable stainless-steel straws are also a good option for company giveaways. Everyone likes to have their favorite beverage when they travel. So, why not let them use their own straw and feel good at being environmentally responsible? No more paper straws at least.
Tip: If you choose to give reusable straws, group them with something more like an LED flashlight or a travel planner so that the gift is not dubbed "economical".
3. Tumbler Gift Sets
If reusable straws seem insufficient, you can improve your giveaway by picking a gift set instead. A pack of two tumblers or mugs is a great travel companion, especially during hiking trips. Tumblers made of steel that are also temperature-resistant? Pure icing on the cake.
4. Travel Wallets Will Never Go Out of Fashion
A travel wallet that can hold a passport, several credit cards, and maybe a pen and notepad may not be unique but it can still be a godsend for most office goers. Go the extra mile and personalize the wallet with the recipient's name.
When buying travel wallets, consider those with RFID protection, magnetic coin section, and other fancy features.
5. Funky Wireless Speakers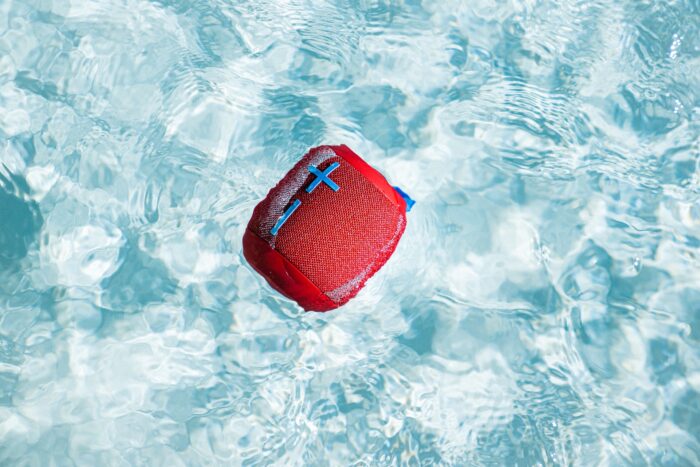 This is an international corporate giveaway favorite. An odd shape that looks straight out of a Kubrick movie but is just a decent wireless speaker. Usually available in different colors and shapes, a fancy portable speaker is not only a great travel item but also something that can give the recipient some bragging rights. "Oh, your company gives unique presents? So cool!"
6. UV Light Sanitizer
Move over, liquid sanitizers! It's time for ultraviolet to play the travel companion. Please and impress your business clients with something that's truly out of the box. Not yet popular in the mainstream travel space, UV light sanitizers are a type of enclosures that allow you to cleanse articles like toothbrushes, pencils, and eyeglasses without the need for soap, water, or even wiping material. So that next time you are on an adventure trip with your clients, you won't have to go looking for a water source to feel clean.
7. Golf Kits
Nothing says opulent and unique more than a golf kit for your top business clients. If you want to gift a select few and know that they skip the tea and aim for the tee every other weekend, a customized golf kit can be a great option. But be ready to cough up a little as these kits don't come cheap.
8. Rechargeable Travel Headlamps
One product that everyone desires but no one possesses: Travel headlamp that you can tighten around your mane and go about on hiking trails. These make great travel gifts as they can be charged via USB and last almost a lifetime.
9. Luggage Tags
You're right, luggage tags sound too dated and specific as a travel gift. Yet they can make a great corporate gift if you pick the right type, size, and shape. The best luggage tags are those that are the right size, look stylish, and make the whole luggage bag stand apart in a boring conveyor belt. If you manage to do this, you rightfully earn the master gifter tag.
10. Noise-Canceling Earphones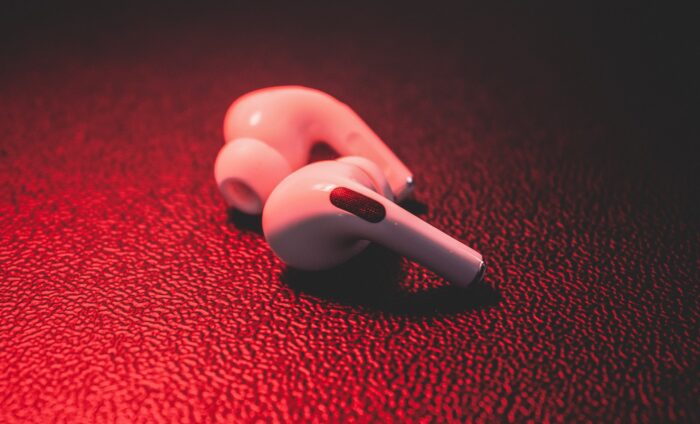 If you'd like to splurge a little on the giveaway program and the HR doesn't mope about it, get some good-quality earphones that cancel out noise. Travel freak or not, your employees will definitely find it useful during commutes or even while working from home. A lot of corporations included headphones along with other tech gadgets in their employee welcome kits during the Covid-19 era because they were truly relevant.
While there are many more travel gift ideas, the ones listed here pack some punch. After all, corporate gifting is not just about feeling good; the receiver should also feel the same and gain some utility out of it.
Whatever you give away, make sure you personalize or customize it in a way that sets it apart from ordinary travel items. Check out this article for some holiday gift ideas, because it's that time of year again!
The post 10 Unique Travel Gift Ideas for Your Company's Next Gift Giveaway appeared first on Home Business Magazine.
Original source: https://homebusinessmag.com/lifestyles/travel/10-unique-travel-gift-ideas-companys-next-gift-giveaway/