Home Business Magazine Online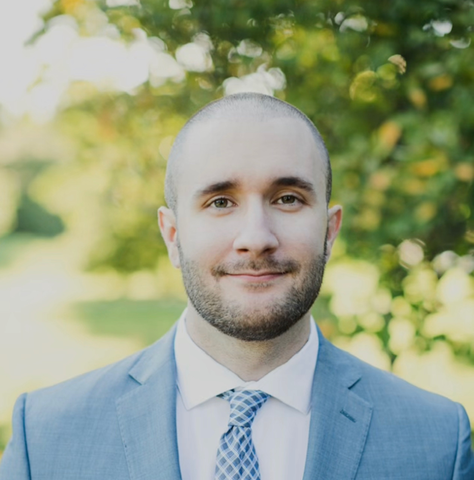 One of the best ways to help a business grow and thrive, even in times of economic downturn, is to foster a loyal customer base. To many mired down in the day-to-day running of their small business, this may seem easier said than done. However, building a fanatic customer base for your business can be accomplished over time and help you weather more challenging economic times and keep your business afloat.
Loyal, repeat customers tend to spend more money with your brand or business overall. According to studies, the probability of a business selling to an existing customer is 60 to 70%. Compare that to the 5 to 20% probability of selling to a new customer, and it's easy to see the value in focusing on building loyalty.
Why is loyalty important?
When you are building or scaling a business, every customer counts. Loyal customers are more likely to return and do repeat business with you. Multiple factors go into determining what creates a loyal customer base — price, customer satisfaction, and product offerings among them. When loyalty is created, customers become more willing to pay extra for your products/services, leave good reviews, and wait for item restocks or talk up a new product.
Alex Medeiros, General Manager of LightTouch Med Spa in Orlando, knows the value of building loyal customers well. He's built the medspa into one of Orlando's fastest-growing and most-lauded spas. The massive growth shifted into high gear just as Covid began, and the business has managed to not only weather Covid shutdowns and nationwide economic pitfalls but come out bigger and better than they ever imagined.
Building a loyal customer base was key to the business' growth strategy. "Clients seek out our services because of our long-standing experience in the industry and our well-known social media presence," explains Medeiros. "We are determined and focused on delivering the utmost quality of service in all of the procedures that we provide."
LightTouch employs an expert approach and a strong social media presence to build loyalty. Even so, there are other considerations that can help small businesses create rabid fans that return again and again.
Get to know your customers
You can only give a crowd what they're clamoring for if you know what they want. Getting to know who your customer base is and what they are most likely to want from a business is the first step in creating loyal customer relationships.
Medeiros considered what his customers were genuinely looking for when marketing for LightTouch Med Spa. "Everyone wants to look better and feel better," he explains. "During the pandemic, there was a huge increase in awareness that we need to take care of our mental health, which so often means elevating our self-esteem and self-confidence." With this in mind, Medeiros reached out to people seeking ways to build self-confidence both amidst the pandemic's height and after the worst of it had passed.
Getting to know your clients on a deeper level allows you to anticipate their needs and deliver exactly what they want, when they want it. Customers also want to get to know you, a task that many businesses complete by getting vulnerable or authentic on social media. Medeiros is particularly proud of LightTouch's presence on social media and what it has done to build its loyal customer base. "Educating customers and potential customers on social media has been key to reaching new customers, particularly young people. LightTouch now has thousands of followers on Instagram alone," he explains.
Create loyalty programs
Loyal customers are going to be looking to be rewarded for their loyalty. Think of the Starbucks stars program or the benefits an Amazon Prime subscription provides — these large corporations know the value of loyalty and reward returning customers with discounts, free and fast delivery, and rewards points toward discounted or free products.
Even small businesses can create loyalty programs. Discounts for returning customers or "punch cards" can be employed to show returning consumers that you appreciate the fact that they continue to choose your business. If you make it worth their while, they will be more likely to continue to choose your business in the future.
Encourage feedback and reward referrals
Just like loyalty programs let loyal customers know you appreciate them, referral rewards can make customers feel good about where they choose to spend their money. Businesses should encourage reviews and feedback from their customers and ask where new customers heard about them.
If a new customer is brought in on referral from a loyal customer, that loyal customer should also be rewarded for spreading the word. Referral rewards open up a whole new set of possibilities to build loyalty among customers.
Stand out from the crowd
Being at the forefront of what's new in your industry is a great way to drive loyalty. If customers know they can always count on you to provide the latest and greatest, they will continue to flock to your door.
"Knowing newer methods and technologies ensures that our clinic remains at the forefront in the competitive medspa industry," explains Medeiros. "This is what ultimately creates a loyal clientele and fuels future growth."
Businesses should play to their strengths and make those strengths known. Answering the question of what you do better than your competitors will help you communicate better with consumers, which will in turn foster loyalty.
Personalizing your message, engaging with customers via social media and in-person, and building programs that pay customers back for being loyal are all great ways to build that base that will keep your business growing and thriving. "At the end of the day, however, it's not just about having the latest and greatest, but offering the complete package," explains Medeiros.
Businesses that take the time to create that complete package — expertise, offerings, personality, and price — will be more likely to succeed in the long run.
The post Alex Medeiros Discusses How to Foster a Loyal Customer Base appeared first on Home Business Magazine.
Original source: https://homebusinessmag.com/growing-a-business/how-to-guides-growing-a-business/alex-medeiros-how-to-foster-loyal-customer-base/