Home Business Magazine Online
Video conferencing became popular because of an immediate need: The COVID-19 virus had attacked the world so suddenly that people felt like they needed to save their jobs. When the pandemic was over, people were surprised to find that they missed online meetings. What makes secure video conferencing software that comfortable and relevant? The iMind service does.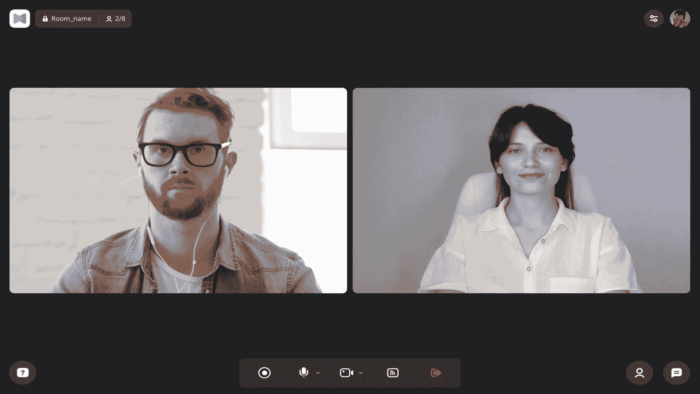 Advantages of the iMind Service
The best advantage of the iMind service is the ability to record meetings and to be able to use them at a later date. The most annoying thing about online meetings is that they often go down, which means that everything gets lost forever. However, with this software, you can easily save your meeting for future use. It is so easy and convenient! In addition, iMind is:
high-quality video and audio;
instant connection and quick loading; and
the possibility of sharing files.
First of all, the interface is extremely user-friendly. It has a nice design, and it is easy to navigate through different functions. You can start a meeting with just one click on the "Start a Meeting" button. Secondly, the platform has many different features for making your meetings more productive.
For example, you share your screen with other participants using iMind Toolbar. Moreover, it is very convenient that the platform allows you to share files, documents, and folders (even if your participants do not have access to them). You can also share links from other websites or applications during the conference call without any problems.
Plans That Empower Your Business
The iMind platform offers a range of plans that allow users to run their businesses efficiently. Currently, there are four main plans in the iMind platform:
The "Free" plan is suitable for individuals and small companies. It allows up to 100 attendees at a time and records the video conference.
The "Pro" plan is for small teams. It gives them the power to create, customize, and brand rooms. Moreover, it allows them to invite other people into those joined spaces as well.
The "Business" plan allows groups of up to 10 people to create group rooms. Moreover, it customizes the look of their virtual workspaces.
The "Enterprise" plan is a larger version of the above plans. It offers greater capacities for businesses with large file storage requirements.
Final Notes on iMind
iMind is an event management platform that allows you to create a private or public room, invite participants, and record all conversations simultaneously. In addition to helping you set up different types of collaboration, the iMind service also offers live streams and custom branding for your meeting format. Try out the free plan yourself and choose this service for your team as well.
The post iMind: The Future of Remote Work appeared first on Home Business Magazine.
Original source: https://homebusinessmag.com/home-office/computers-and-software/imind-service-future-remote-work/