Home Business Magazine Online
When it comes to Instagramming the Minnesota food scene, 
Jason Horowitz 
is usually one of the first influencers to come to mind. The powerhouse behind the @
eatswithjason
 Instagram account (which boasts 34K followers and counting), Jason has orchestrated 500+ collaborations with local and national restaurants. He was even nominated as a Top 5 "Best Local Foodie" Finalist in this year's Twin Cities Collective Best of Awards! And now he is leveraging his expertise for his latest venture: 
Eats With
, the go-to Twin Cities social media strategy consultancy.
Jason has helped hundreds of clients realize their social media potential and is thrilled to help even more through his new company. The founding of Eats With was really years in the making. In 2020, Jason took his social media management skills to Honour Coffee & Raw Juice and worked for owners Jerad & Matt Poling. Together with Jerad and Matt, Jason grew Honour's Instagram account from 2,900 followers to over 10,000 and grew Honour's overall revenue by 200% in just one year! Realizing other restaurants could benefit from the social media strategies used at Honour, Jason and Honour co-founder & owner Jerad Poling founded Eats With to help other restaurants grow their revenue & social media presence.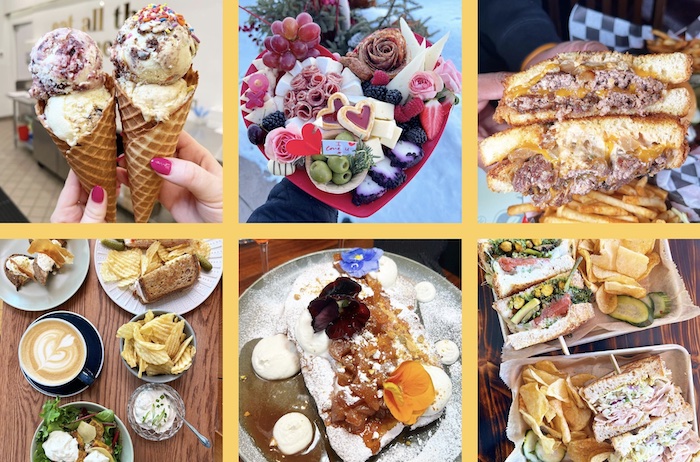 Jason and Jerad teamed forces to create an impactful social media marketing agency to help other local restaurants convey their brand stories, identities, and grow to convert new followers into new customers in the door. Eats With offers services ranging from Instagram management, food photography, and influencer marketing to copywriting and product launch packages. The company engages the local community to connect with clients' food & beverage offerings. Eats With specializes in building and growing online communities through social media and driving new business to clients through strategic partnerships.
Jason has one of the most engaging food accounts in Minnesota, reaching over 1.5 million accounts on a quarterly basis. For his Eats With clients, Jason focuses on capturing colorful, drool worthy, eye popping food items to showcase all of their core offerings. His top goal is to bring more customers to each business he visits. For more info, visit www.eatswith.com.
The post Top 5 Minnesota Foodie Instagram Influencer Launches New Twin Cities Social Media Marketing Agency appeared first on Home Business Magazine.
Original source: https://homebusinessmag.com/success-stories-lifestyles/top-5-minnesota-foodie-instagram-influencer-launches-twin-cities-social-media-marketing-agency/