Home Business Magazine Online
The year 2023 is here, and with it promises a packed schedule of exciting music events all around the Twin Cities. Sound in Motion continues to be the prominent production company for planning and producing shows for big-name EDM artists performing at The Armory music venue in Minneapolis. They recently hosted two back-to-back sold-out nights of Excision's The Evolution tour at The Armory.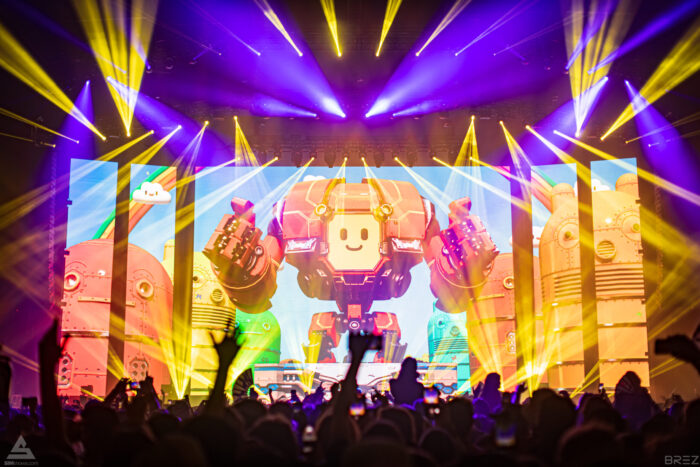 Just like last years Excision show at the Armory, The Evolution brought an electrifying audiovisual experience for thousands of Twin Cities EDM enthusiasts. The shows can be compared to 1-day music festivals with 6 artists performing each night. Home Business had the opportunity to attend one night of the shows and it was an exhilarating experience. Bainbridge started the night with a (head)-bang with their energizing drops. Next came HOL! and CALCIUM with two more rounds of heavy drops and venue-shaking bass. FuntCase brought the drums and bass-heavy drops that kept the crowd's adrenaline pumping through the halfway point of the night. The final opener of the night was a staple DJ on Excision's tours, Virtual Riot. His deafening dubstep, bone-shaking future bass, and high-gloss electronic pop got the already-estatic crowd head-banging to every drop.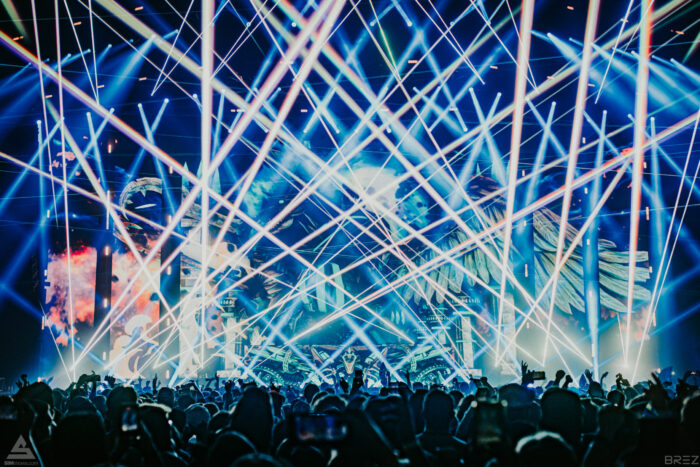 Finally, Excision took the stage with an electrifying show that combined his signature earth-shattering bass and unique rhythm with an impressive 180 degrees of jaw-dropping pyrotechnics. These included crisp visuals on the massive main screen and miniature screens surrounding the crowd. EDM enthusiasts certainly got a set to remember with lights that perfectly synced up to the head-bang worthy drops and sharp lasers that cut across every inch of the venue. There wasn't an attendee in sight after the show without a blissful smile on their face after every drop of energy was expended.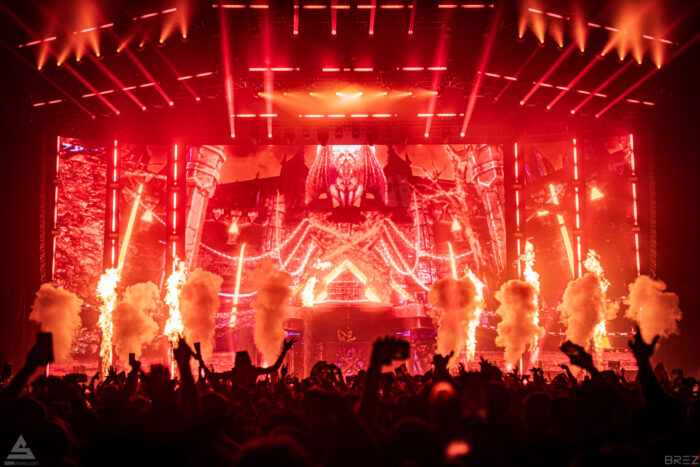 Excision's shows always start off each year at The Armory with a bang. This year was certainly no different with back-to-back sold-out shows. Sound In Motion ahows are a great opportunity for lifestyle brands to promote their products to thousands of Twin Cities concert-goers looking for new products to enhance their experience. Sound in Motion will continue to bring the heat this year with another back-to-back 2-day EDM experience at the Armory for Subtronics on March 3rd and March 4th.
The post Sound in Motion Kicks Off 2023 with Two Sold Out Excision shows in Minneapolis appeared first on Home Business Magazine.
Original source: https://homebusinessmag.com/businesses/sound-in-motion-kicks-off-2023-with-two-sold-out-excision-shows-in-minneapolis/