Home Business Magazine Online
Interview with Digital Marketing Expert Tara Lassiter
After 12 years of modeling on the QVC channel, what is a model to do? Tara Lassiter decided to trade fashion modeling for funnels. Tara found that by launching an online business with the help of funnels, this helped her escape what she calls her "golden handcuffs."
Today Tara Lassiter helps entrepreneurs achieve time freedom by packaging their talents into digital products, building life-first businesses, & growing impactful personal brands. Richard "Capt'n'" Henderson interviews Tara (www.TaraLassiter.com) on how you too can "up your digital marketing game" with funnels.
Subjects discussed in podcast include:
• How Tara made the leap from QVC model to digital marketer
• How did acting & modeling make Tara a better marketer?
• Where should entrepreneurs look to get started in online marketing?
• The basics behind using funnels for lead generation
• How can a budding entrepreneur create a simple lead funnel?
• Building "sustainable traffic strategies" that are linked to funnels
• Capturing email addresses and nurturing these leads into customers
• How the phrase "passive income" can be disingenuous
• What is one thing you can do tomorrow morning to get started with funnels and lead generation?
Episode Sponsor
City America * https://CityAmerica.com
Interview Guest
Your Host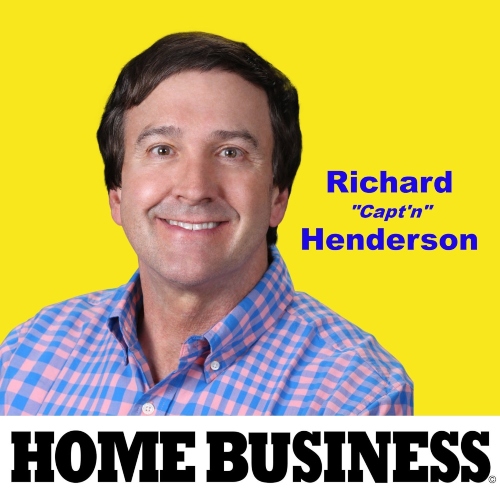 Subscribe to Home Business TV YouTube Channel (Click) 
Subscribe to the Home Business Podcast
Home-Based Business Start-Up Guide
The post Podcast – Funnel Fury – Tara Lassiter on Lead Generation in Your Biz appeared first on Home Business Magazine.
Original source: https://homebusinessmag.com/marketing/internet-marketing/podcast-funnel-fury-tara-lassiter-on-lead-generation-in-your-biz/