Home Business Magazine Online
In the world of business, logistics plays a crucial role in ensuring the smooth and efficient movement of goods and services. Inbound logistics, in particular, refers to the process of receiving, storing, and distributing raw materials and goods from suppliers to the manufacturing or production facility.
This involves a complex web of transportation, warehousing, and inventory management systems that must be carefully coordinated to optimize the flow of materials and reduce costs. For those seeking further insight into inbound logistics, you can read through this link, https://www.dhl.com/discover/en-my/e-commerce/logistics. With the rise of e-commerce and globalization, inbound logistics has become more complex, and companies need to adopt innovative strategies to remain competitive.
Cost Reduction
One of the primary roles of inbound logistics is to reduce costs associated with transportation, warehousing, and inventory management. Effective inbound logistics can help reduce transportation costs by consolidating shipments, optimizing routing, and negotiating better rates with carriers. Similarly, efficient warehousing practices can help reduce storage costs by maximizing space utilization, minimizing handling, and improving inventory accuracy. Effective inventory management can also help reduce costs by ensuring that the right products are available in the right quantities at the right time, thereby minimizing stockouts, overstocking, and obsolescence.
Streamlined Production Processes
Inbound logistics also plays a vital role in streamlining production processes by ensuring that raw materials and components are delivered to the manufacturing facility on time and in the right quantity. This enables businesses to minimize inventory levels and reduce the risk of stockouts, which can cause production delays and increased costs. By optimizing inbound logistics, businesses can improve the efficiency of their production processes and reduce the time required to produce and deliver products.
Improved Customer Service
Inbound logistics also plays a critical role in improving customer service by ensuring that products are delivered to the customer on time and in the right condition. Effective inbound logistics can help reduce lead times, improve order accuracy, and provide real-time visibility into shipment status, thereby enhancing customer satisfaction. Furthermore, inbound logistics can help improve product quality by ensuring that only high-quality raw materials and parts are used in the manufacturing process.
Enhanced Supply Chain Visibility
Inbound logistics also provides enhanced supply chain visibility by enabling real-time tracking and monitoring of shipments. By leveraging advanced technologies such as GPS, RFID, and IoT sensors, companies can gain real-time visibility into the location, condition, and status of shipments. This enables them to proactively identify and address issues such as delays, damage, and quality issues, thereby improving supply chain efficiency and reducing costs.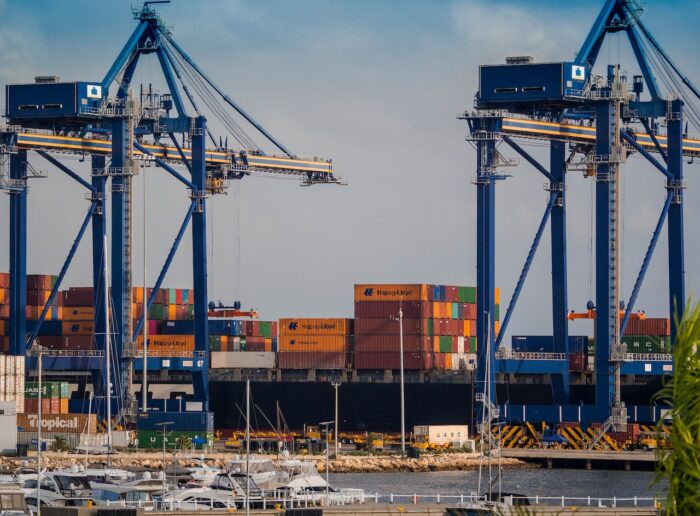 Supply Chain Optimization
Inbound logistics also plays a critical role in supply chain optimization by enabling companies to streamline their processes and improve collaboration with suppliers. By establishing effective partnerships with suppliers, companies can optimize their sourcing strategies, reduce lead times, and improve product quality. Furthermore, by leveraging advanced technologies such as predictive analytics and machine learning, companies can optimize their inventory levels, minimize stockouts, and reduce the risk of obsolescence.
Competitive Advantage
Inbound logistics can provide a significant competitive advantage for businesses by improving their overall efficiency and effectiveness. By reducing costs, improving supply chain visibility, enhancing customer service, and streamlining production processes, businesses can become more competitive in the market. This can lead to increased sales and market share, improved profitability, and enhanced brand reputation.
The post Crucial Role of Inbound Logistics in Modern Business appeared first on Home Business Magazine.
Original source: https://homebusinessmag.com/management/manufacturing/crucial-role-inbound-logistics-modern-business/