Home Business Magazine Online
Since VR technology entered the real estate industry, professional agents are implementing it more and more into their practice to put them one step ahead of competitors. Virtual tours are a new-gen way to showcase, promote, and sell commercial and residential property. Whether you're in the market for a new home or a realtor looking to improve your marketing efforts, you might have tons of questions about what a virtual tour real estate actually is. Let's dive into this comprehensive guide to understanding this existing technology and learn how you can benefit from it!
Are Virtual Tours and Video Tours the Same?
No, those two types of property tours use absolutely different technology. A video tour is a pre-recorded video of the house or apartment, often shot using a camera or a smartphone. Typically, such videos involve a real estate agent or a homeowner walking through the property and revealing key information. Making a video tour doesn't require specific equipment or technological knowledge and expertise. Yet, they're not nearly as effective as virtual tours.
What's a Virtual Tour? 
Unlike a video tour, a virtual tour is an interactive experience that allows users to explore the property and all its features remotely. Buyers can access virtual tours from a desktop or mobile device to view a digital simulation of the real-world environment, get 360-degree angles of space, and fully immerse themselves in the virtual realm.
Virtual tours help real estate agents showcase an under-development property and connect with buyers who are not available for in-person visits. With the virtual tour, house hunters can clearly see the listing and explore all the features before committing to physical showings, saving time and effort for everyone involved.
How Does It Work: Process, Features, and Functionality
So, what kind of magic fuels virtual tours? Using specialized software, designers stitch together computer-generated images (CGI) and high-quality photos of the property captured with proper cameras to create a 360-degree view of the space. After, they add various interactive elements, including clickable hotspots, providing additional information, or highlighting unique features. You can enhance virtual tools with interactive floor plans to allow users to see the layout and space's flow.
Virtual tours stand out with robust functionality:
It's easy to use: Virtual tours have intuitive navigation and interactive elements that are simple to understand and follow.
Immersive experience: The cutting-edge simulation teleports viewers inside the property, providing a life-like walk-through.
Accessible: Buyers can access professionally-made virtual tours from any device and place with an internet connection for efficient and convenient house shopping.
Time-saving: With virtual tours, buyers can explore properties remotely, reducing the need for in-person visits and saving time for real estate agents, sellers, and buyers.
Engaging: Virtual tours capture clients' attention, make the property stand out in the competitive market, and stimulate the desire to buy with many engaging and personalized elements.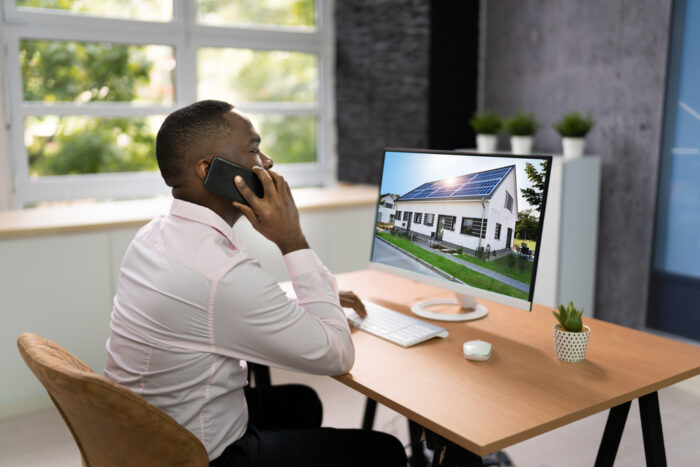 What Should a High-end Virtual Tour Include?
Here is the list of all elements and items a high-end virtual tour should include:
Title of the listing and the address;
Exterior views from various angles;
Interior walk-through;
Property description and additional information;
Personalized visual staging to reach a targeted audience;
Pricing and availability details;
Contact information, including agent's name, company, phone number, or email;
Direction on what should your lead to do next (call for action);
Music and narrative for enhanced user experience; and
Custom branding (logos, design elements, color schemes, etc.).
What Do You Need to Make Virtual Tours Engaging for the User?
There are some key elements to keep in mind to ensure successful results from virtual tour marketing:
To create a cohesive experience for viewers, use only high-quality images with consistent style, fonts, and colors.
Don't overdo it. Keep things simple and avoid cramming too much into a single tour.
Incorporate interactive elements like clickable buttons that reveal additional information, jump directly to a different room, or zoom in and out on specific features.
Add captions to each photo, revealing crucial information about the property, dimensions, pricing, etc. That helps to avoid additional questions and build better communication with potential leads.
By following these tips, realtors can create engaging virtual tours that capture viewers' attention and stimulate their desire to buy and cooperate with you in the future.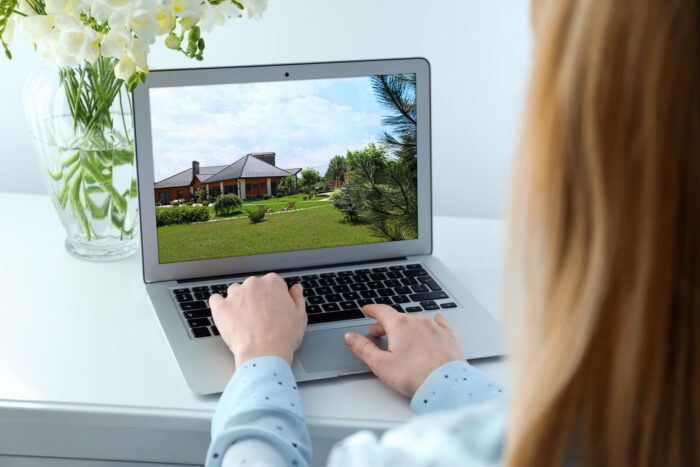 Benefits of Implementing Virtual Tours into a Marketing Strategy for Realtors
How can real estate agents benefit from adopting a virtual tour marketing strategy? The truth is using VR and 3D virtual tours is the best strategy to survive in the crowded real estate market in 2023.
Here are the top advantages of implementing virtual tours for agents:
Increased exposure: With a virtual tour, brokers can market their listings to a larger audience without setting a physical limit. By eliminating the need for in-person visits, agencies can sell the property to international clients or buyers who can't visit the property due to personal reasons.
Enhanced buyer experience: Virtual tours ensure the house shoppers are fully informed about the property and can explore each little corner online.
Improved lead generation: Immersive and engaging experience provided by virtual tours attracts and retains potential buyers' attention for longer, increasing your conversion rates with the right lead nurturing techniques.
Time and cost saving: It's impossible to stress enough how much time you can gain by implementing virtual tours. It's taking the load off the real estate agents who usually need to prepare the listing for a showing and attend several house openings around the area in one day. With virtual tours, real estate agencies can showcase multiple properties in a day hassle-free.
Competitive advantage: Incorporating virtual tours into marketing strategies puts the real estate business ahead of the competitors, showing clients the forward-thinking and professional approach.
Final Thoughts: How Can One Make a Virtual Tour, or Where to Develop One?
Virtual tours are essential for real estate professionals who want to thrive in the forever competitive market. Creating a virtual tour on your own is not hard with the right equipment and software. However, if you lack technological expertise, consider hiring a digital design agency to deliver professional high-quality virtual tours with a layer of extra features and interactive elements. By partnering up with top experts in the industry, like VisEngine digital solutions, you can get a tailored product that reflects your brand identity, meets your business needs, and elevates your marketing efforts. After all, high-end virtual tours are bound to make your real estate agency thrive. So don't waste your time. Empower your business now!
The post Guide to Real Estate Virtual Tours: Answering All Popular Questions appeared first on Home Business Magazine.
Original source: https://homebusinessmag.com/businesses/real-estate/guide-real-estate-virtual-tours-answering-popular-questions/