Home Business Magazine Online
If a female entrepreneur in your life has a special occasion, a success, or you just want to show her thanks, finding that perfect gift can be quite a task. You want to give her something unique, meaningful, and something she will value. Rather than scouring the internet or shopping malls, we compiled a list of wonderful presents for female entrepreneurs right at your fingertips that are sure to make her day. From attractive fashions to pampering cosmetics to appliances that make her life easier, below are excellent gift options to choose from. No matter the personality or style of a hard-working business woman, there is something on this list she is sure to love.
Amour Vert Elio Linen Midi Dress and Eleanor Paris Rib Tee
An elegant, yet comfortable dress from Amour Vert makes a perfect gift for the busy entrepreneur. Amour Vert offers lovely pieces and closet staples that are earth-friendly and timeless. They partner directly with mills to develop their own fabrics that are sustainable, soft, and stand the test of time. They always start with the most sustainable, traceable, and eco-friendly raw fibers and materials available.
Amour Vert's Elio Linen Midi Dress is an absolutely beautiful midi dress featuring elastic adjustable straps with button details, elastic at the top, a cotton lining at the skirt doubled inside at the bodice, and it has pockets. It is made from 100% linen, features a standard fit, and is 49″ in length. The Elio Linen Midi Dress is perfect to wear from her home office and in-person meetings to dinners and social hours. And she'll love that it is machine washable. Retails for $230 at amourvert.com.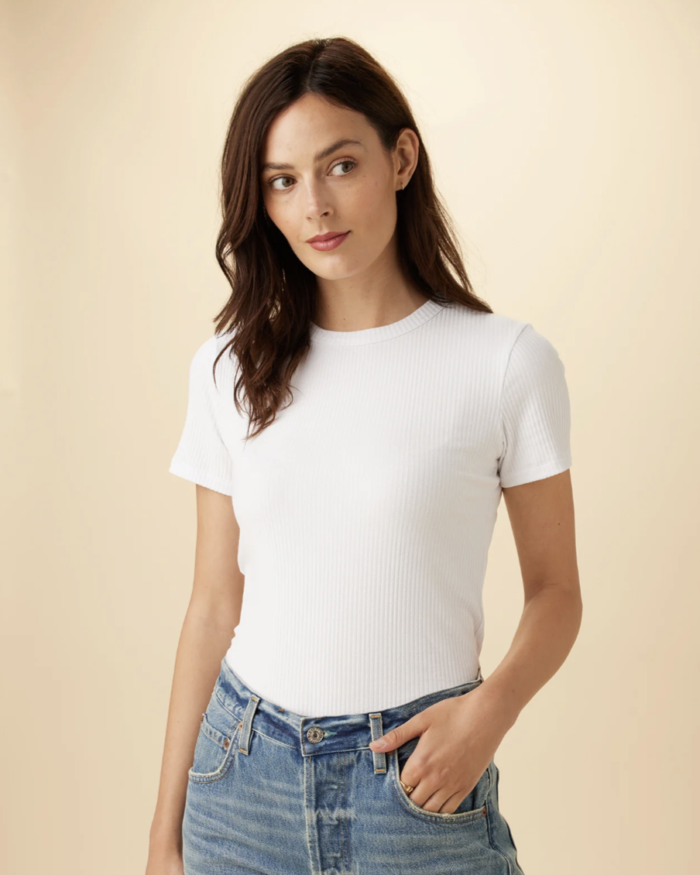 Amour Vert's Eleanor Paris Rib Tee will be a much appreciated staple in her closet. This slim, flattering t-shirt features short sleeves and a thicker band at neck line. It's made from Amour Vert's signature Paris Rib, a stretchy-soft fabric sourced from FSC-certified beechwood forests where 100% of the harvested wood is used in production. This versatile top rib tee is available in White, Earth, and Black. It's designed to be slim fitting, so size up for her if she prefers a more relaxed fit. Retails for $60 at amourvert.com.
Viking Culinary Kitchen Staples

A thoughtful, practical present for female entrepreneurs is one that elevates her kitchen experience, such as new tools from Viking Culinary. Their Viking Hollow Forged Stainless Steel 6-Piece Tool Set includes solid & slotted spoons, a pasta fork, a deep ladle, and solid & slotted spatulas. They are made from durable 18/8 Stainless Steel, are mirror-Polished, and ergonomically designed to stay cool. They feature a hollow handle for ease and comfort while she works in the kitchen. She'll love their seamless design for easy cleaning – and they're dishwasher safe too! These tools come with a limited lifetime warranty. Retails for $139.99 at vikingculinaryproducts.com.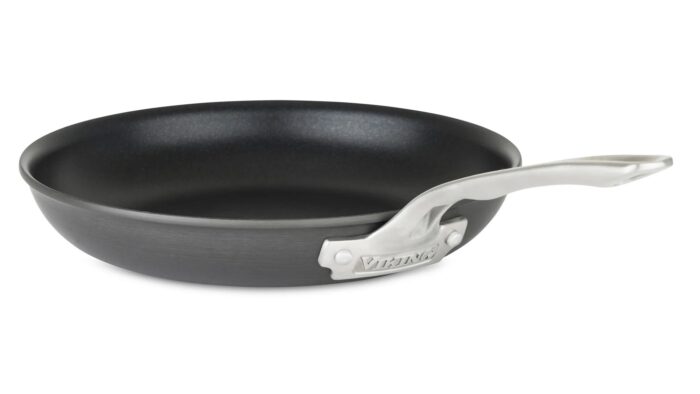 Another option she will appreciate using every day in the kitchen is the Viking Hard Anodized Nonstick 10-inch Fry Pan. Constructed with heavy gauge anodized aluminum for durability and even heat distribution throughout the sides and bottom of the pan, this pan features a stainless steel base making it exceptionally stable and compatible with all cooktops including induction. It features a titanium infused Triple-layer nonstick for superior release, durability and longevity even when using metal utensils. The multi-layer coating improves release and protection even if the top layer is scratched over time. The fry pan also feature flared rims for easy tossing and drip-free pouring. Viking signature handles are hand crafted from cast stainless steel and riveted to the pan for a lifetime of durability. She can even use this in the oven and on the grill. Retails for $129.99 at vikingculinaryproducts.com.
Quartet Glass Chair Mat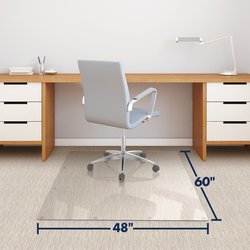 Dedicated to innovation, Quartet has been a leader in visual communications since 1954. They design best-in-class products that inspire smart thinking and creative solutions. The Quartet Glass Chair Mat is a perfect gift for your special entrepreneur. This gift will make a beautiful addition to her home office space. A Quartet Glass Chair Mat will not crack or discolor, keeping her home office space looking fresh and centered. With such a high-quality upgrade to her space, she'll feel motivated and proud, ready to take on another day as a business owner.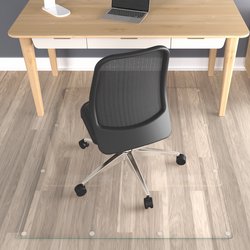 The Quartet Glass Chair Mat features a sleek and durable glass surface that is easy to roll across and helps protect her floors from daily wear and tear – this means no scratches or scuffs to her floors. Its smooth glass surface lets her easily glide her chair across the mat and does not create any distracting sounds. Plus, polished pencil edges make it simple to roll on and off the chair mat. Quartet Glass Chair Mats use premium, low-iron glass, making it clear and transparent to help blend it into the floor. It adds a professional, modern style to any home office space. The chair mat measures 48″ x 60″ (also available in 36″ x 48″) and has rubber feet to keep it in place. The tempered glass supports up to 1,000 lbs. and is easy to clean. She'll appreciate that it comes with a 10-year warranty. Retails for $300 at quartet.com.
Medical Scrubs Collection Infinity Footwear BOLT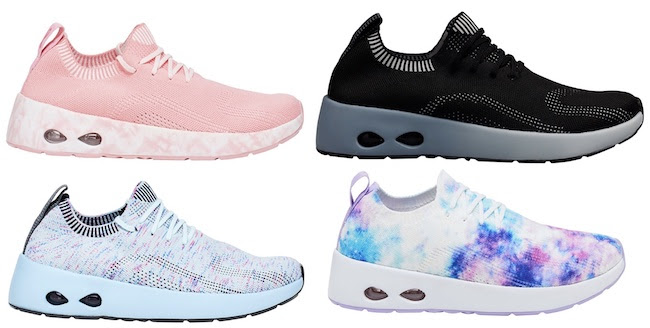 These chic shoes have a breathable, flexible knit upper for all-day comfort, especially if you're prone to swollen feet. Underneath, an ultra-cushiony midsole with airbag adds even more comfort. Also features an oil- and slip-resistant sole and a removable, shock absorbing latex-free polyurethane insole with arch support and heel cupping for stability and all-day comfort. The interior lining and insole are also treated with Certainty® antimicrobial technology to inhibit the growth of microbes that cause odor. Retails for $67.96 at medicalscrubscollection.com
YogaForce A-Line Mat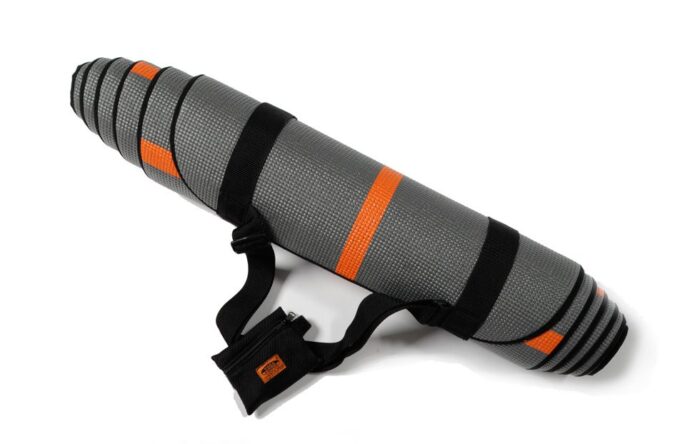 The fantastic YogaForce A-Line Mat makes a great gift for the busy entrepreneur who enjoys yoga. And if she isn't already into yoga, this is a gift that will surely spark her passion for it. After all, working out and meditation are essential for improving the mind and body, which has a positive effect on the health of her business.
The YogaForce A-Line Mat is a unique yoga mat with alignment lines to improve her practice. Unlike traditional yoga mats, this one is wider at the top to match the width of her shoulders and features tapered edges and a slightly narrow base. Orange alignment guides ensure proper positioning to help both beginner and advanced yogis reach perfect posture in every pose. Ergonomically shaped, the YogaForce A-Line Mat is 68.5 inches long, 19.5 inches wide at the feet and 29.5 inches wide at the shoulders, offering more room to maneuver in a crowded class. The mat is 4 pounds and comes with an adjustable shoulder strap for easy, hands-free transport. The removable wallet fits an iPhone. The easy transport is something she will appreciate as she is off to her yoga practice in a class or in the great outdoors. Retails for $121.00 at yogaforce.com.
Itsdecorszn Wood Mushroom Stand
A nice present for your special entrepreneur is something she can decorate her house or home office space with. Itsdecorszn's Wood Mushroom Stands are perfect for indoor decors by mixing the instinctive touch with a little tone of modernity. She can place these items on shelves, desks, tables, or alongside artificial flowers to acquire a perfect natural appealing look. They will also help her organize the space she chooses because she can give lift to the special items that may have cluttered in a corner, or on her desk. Decadent, cute, and artistic, these stands are great presents for your nature-loving female entrepreneurs. They come in two different sizes (small and large) and in a variety of soft, versatile colors. Retails for $35 (small)/ $45 (large) at itsdecorszn.com.
SweetNight Eye Tech Mask
Because a female entrepreneur spends a great deal of time in front of digital monitors and screens, eye strain and soreness are conditions she likey experiences. SweetNight's new Eye Tech Mask is a mobile-powered eye massager that helps her relieve symptoms caused by eye strain so that she can feel more relaxed to achieve better sleep. The eyemask massager's built-in massage motor gently produces 7,000 soft vibrations per minute to provide a consistent and relaxing experience for her eye region. It features a built-in heating element, which can be switched on to generate a safe 113℉ temp around her eyes to help improve eye circulation and promote sleep. And by using the added cold compress inlay gel pocket together with the mask, it helps to lessen eye inflammation and in turn, soothes her eyes. The Eye Tech Mask comes with a convenient detachable battery, which can be charged with a Type C & USB 2.0 Cable. On sale for $89 at sweetnight.com.
ALLÉGORIE Black Gala Clutch
Any female entrepreneur would love an elegant and impactful clutch she can use from her busy work day to her nighttime festivities. The Allegorie Gala Clutch is just that perfect clutch she can feel good about. It features an envelope design on the front, with a simplistic silhouette crafted from natural apple peel and plant-based materials. She'll appreciate The Gala Clutch is USDA certified for biobased materials, PETA certified for cruelty-free products, WFTO certified for fair trade, and OEKO-TEX certified for being free of harmful chemical substances.
The Gala Clutch's wallet on chain design gives her all that's needed for a day-to-night schedule, featuring a colorful, spacious interior that can hold all of her on-the-go essentials, with 4 card slots. It comes with a gold, detachable chain. She can try it as a clutch, shoulder bag or cross-body bag, making it a versatile piece in her wardrobe. The Gala Clutch is high-quality and sturdy and its appearance is clean and classic. Its dimensions are approximately 8.5″ W x 4.5″ H x 1.5″. Retails for $265.00 at allegoriedesign.com.
Boquet Vaginal Prebiotics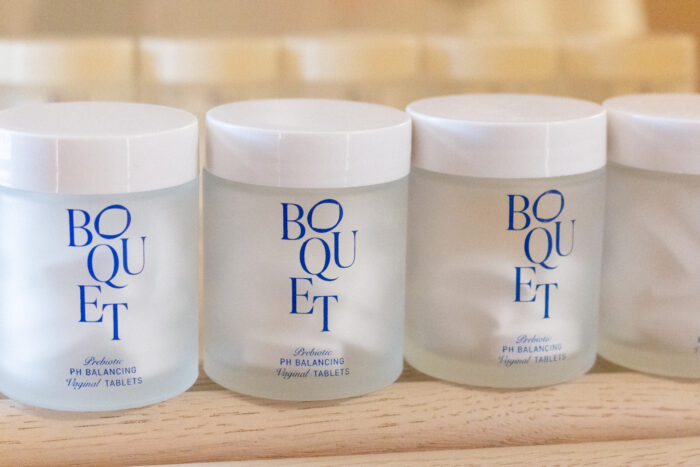 With everything female entrepreneurs juggle, they should be encouraged to prioritize adequate self-care in doing things that are good for their bodies & soul. Boquet wants to put an end to women being burdened or distracted by vaginal discomforts, like odor and irritation, which can be caused by stress. Boquet is a prebiotic vaginal tablet that promotes the growth of good bacteria in the vaginal flora (instead of stripping it away). Backed by science, their tablet is gentle enough to be used every day. She can use Boquet to restore symptoms of pH imbalance as well as to maintain her vaginal flora's balance and protective state. Retails for $29 at withboquet.com.
Formulae Prescott – Daily Essentials Set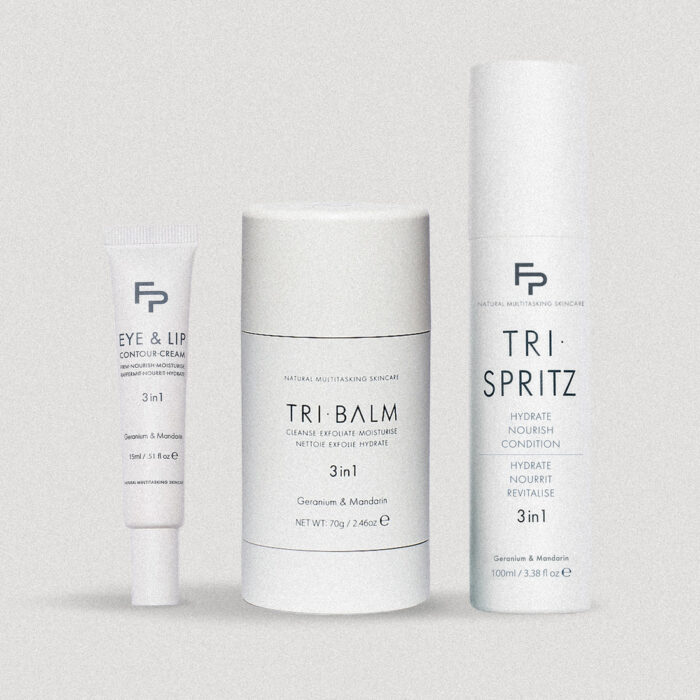 For the busy entrepreneur always on the go this is a gift that simplifies her skincare routine. Formulae Prescott is an award-winning, multi-tasking, natural skincare line. Each one of their products is inspired by a goal to merge beauty and wellness together in highly effective formulations.
Help her simplify her skincare routine with Formulae Prescott's 'Daily Essential Set'. This set is designed to help achieve better skin in fewer steps, it's easy to understand, simple to use and highly effective. She will also appreciate it is great to use on her skin that's been overexposed to the sun this summer. This set includes:
Tri-Balm: a luxurious 3-in-1 facial balm that cleanses, exfoliates and moisturizes in one simple step. This vitamin and anti-oxidant-rich balm nourishes and protects the skin.
Tri-Spritz: an anti-pollutant vitamin-rich mist formulated to tackle and target modern-day skincare needs and stresses – this is her go-to daily defense.
Eye & Lip Contour Cream: combines peptides, vitamins, powerful antioxidants and probiotics to support the skin leaving it hydrated, firm and nourished. It is formulated to protect the most delicate, active parts of the face.
Retails for $182 at us.formulaeprescott.com.
Leo's Loo Too Smart Automatic Litter Box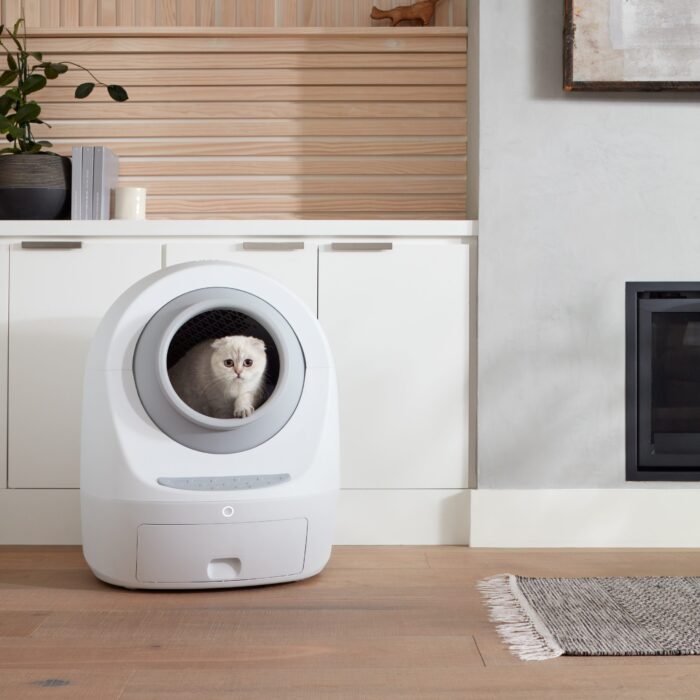 Smarty Pear is a California based technology company dedicated to improving life for pets and pet parents through innovative smart products like Leo's Loo Too. In giving the gift of Leo's Loo Too, your special entrepreneur can say goodbye to the least enjoyable part of cat parenting: scooping litter! This smart automatic litter box automatically sifts after each visit from kitty and it's whisper quiet, so it won't bother her while she is working. The connected app can send her usage notifications, sync with Alexa/Google Home, and more. And because of its modern design, she can put the litter box anywhere in her home office or home and it will blend right in.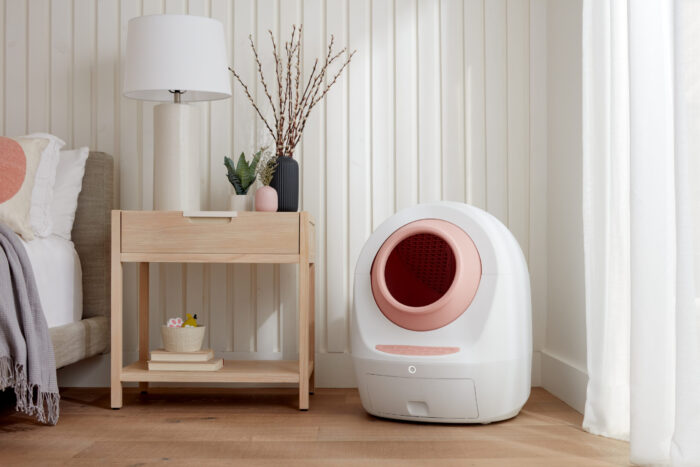 Leo's Loo Too is the newest addition to the Smarty Pear family with its most advanced set of features. These features include radar detection, odor-controlling UV light, triple-layer safety protection, an anti-pinch sensor safety system, weight and activity data, a drawer size of 9.5 L, and more. With all these fantastic features and its modern design, Leo's Loo Too is a Great Leap Forward for cat families. Leo's Loo Too comes in Baby Blue, Pretty Pink, Avocado Green and Leo Gray. It comes with a 90-day free trial and a 1-year warranty. Retails for $649.99 at smartypear.com.
Cold Case Ice Cream "The Bad Boys Case"
Your busy entrepreneur deserves a sweet break and is there a better break than a delicious scoop of luxury ice cream? Cold Case Ice Cream will deliver a box of ice cream right to her home or office! "The Bad Boys Case" is their High-End Party Box and it features 6 Handcrafted Specialty Pints of Ice Cream.
These pints include Cinn City: Vietnamese cinnamon base with homemade chewy snickerdoodle cookie chunks, America's Most Wanted: Goat cheese base with honey roasted Rosemary almonds and blackberry lemon jam swirl, Cereal Killer: Milk chocolate base with homemade muddy buddy cereal mix with swirls of peanut butter, The Mystery of P.B. Cooper: Peanut butter base with chunks of Oreos, Breaking Blue: Fresh Basil and cinnamon base, with blueberry jam swirls and toasted oat brittle, Summer Camp Massacre: Graham cracker base, homemade marshmallow fluff swirls and Belgian chocolate chunks. Additionally, the case comes with their exclusive Cold Case Mystery Game, a "Golden File" with flavor profiles, and 1 Gold Shovel Spoon in Evidence Bag. This is an ice cream experience she will never forget. Retails for $139.99 at coldcaseicecream.com.
Whispering Willow Lavender Serenity Gift Box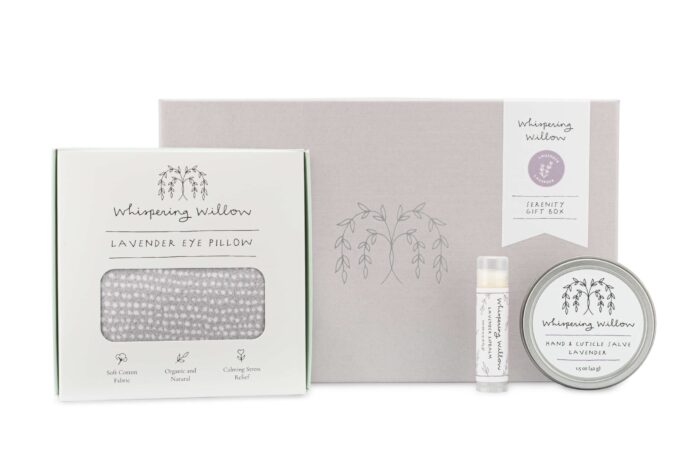 Whispering Willow's Serenity Gift Box is a delightful collection of self-care essentials designed to bring moments of calm and serenity to your busy entrepreneur's life. This linen-wrapped box is thoughtfully curated with three carefully chosen items: a lavender eye pillow, a velvety salve, and a soothing lip balm. The lavender eye pillow cares for her tired eyes, so she feels the weight of the world melt away. She can even lightly heat it in a microwave to enjoy the scent of lavender, transporting her to a place of relaxation and inner peace. Crafted with care and using only the finest organic oils, Whispering Willow's salve leaves her skin feeling deeply moisturized and rejuvenated. The lip balm is infused with natural ingredients and the essence of lavender, leaving her lips feeling soft, hydrated, and delicately scented. Included is a blank card and envelope to allow for a personal touch. The Serenity Gift Box is also available in the scents Eucalyptus & Mint and Lemongrass. Retails for $45 at whisperingwillow.com.
York Athletics The Frank Trainer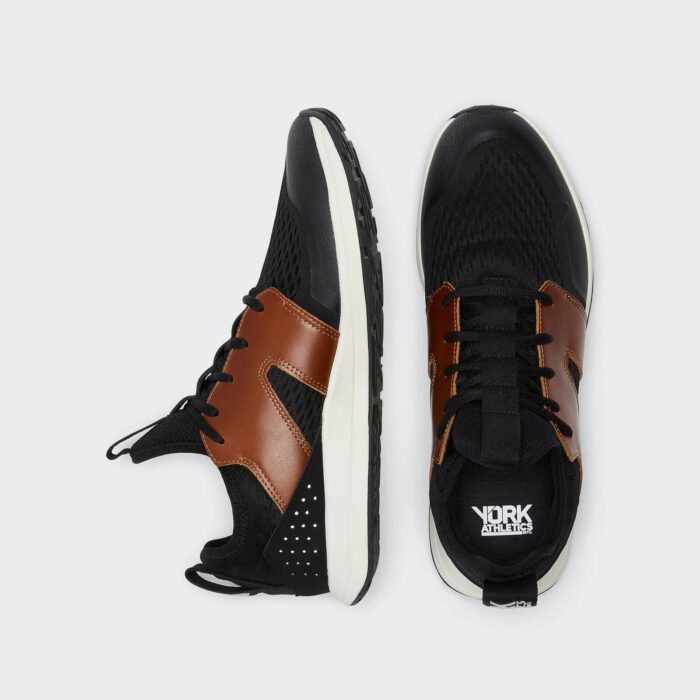 Gifting your special entrepreneur a pair of York Athletics – The Frank Trainer provides her feet with stability as she's on the go and they're built for her toughest workouts. Praised by outlets such as ESPN, Esquire and Popsugar Fitness – The Frank is a supportive yet lightweight trainer that seamlessly transitions from her workout to her night out without skipping a beat. They're lightweight, comfortable, and versatile and are engineered with over 52 points of measurement to ensure maximum comfort throughout her entire day.
The Frank features a breathable air mesh that promotes maximum ventilation to keep her feet cool during any run or training session. This means no more hot, sweaty feet – something she will love as she goes from her home office to the gym and back. Its bottom unit is made from a lightweight, highly responsive EVA foam compound that transforms impact into energy to propel her forward. This "springboard effect" allows her to run or train longer and harder than ever before. They also feature durable full-grain leather 'stability cages' with extra eyelets added for maximum support and heel lock down. This keeps her feet secure with no internal movement or sliding to maximize performance and help prevent injury. Other features include tongue pull tabs and heel pull tabs for easy on / easy off, internal and external molded heel counters for stability and support, performance anti-slip resistant laces, and slip-resistant gum rubber outsoles to maximize grip and traction. The Frank comes in a variety of attractive colors and variations to meet her perfect match. Retails for $155 at yorkathleticsmfg.com.
Little Bird RELEASE Organic Hemp Tincture
Little Bird Organic's RELEASE Organic Hemp Tincture is a delicious herbal-infused hemp tincture that can be conveniently added to any beverage. It combines a broad spectrum hemp extract with sleep-supporting herbs like chamomile and passionflower for the ultimate relaxation experience. This is as perfect desk companion for your special entrepreneur who needs an easy way to unwind on her busy day. What sets this tincture apart is its unique nanoparticulation formula, which enhances the bioavailability of CBD, enabling her cells to quickly and effectively absorb the dose. It is a vegan, sugar-free, gluten-free, and alcohol-free option. It is also USDA Certified Organic, for the discerning entrepreneur who is paying attention to what goes in her body and appreciates that extra peace of mind. Gifting the Release Organic Hemp Tincture says, 'I see your hustle, respect your grind, and I'm investing in your unwind! Retails for $52 at littlebirdcbd.com.
Mia Ava 24K Gold Filled Wide Textured Dotted Huggie Earrings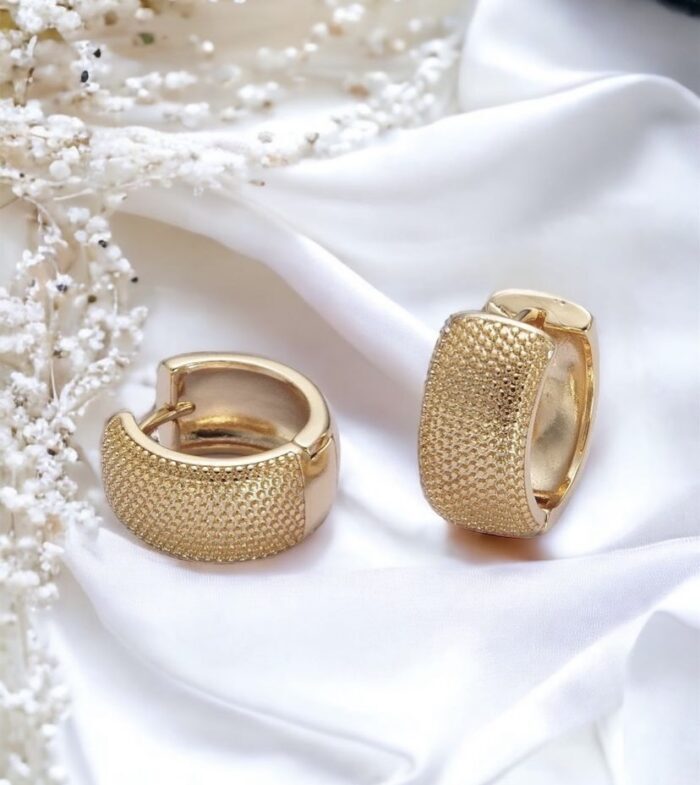 A quality, fun-loving pair of earrings from Mia Ava makes a perfect gift for your busy entrepreneur. Mia Ava is an online earrings boutique based in the San Francisco Bay Area offering a wide variety of jewelry that's beautifully designed, lightweight, and hypoallergenic. They help their customers tune into what makes them look their best while delivering hypoallergenic earrings that are lightweight and perfect for any occasion. Their modern, eclectic boutique earrings are made with quality material, good design, craftsmanship, and sustainability. Their 24K Gold Filled Wide Textured Dotted Huggie Earrings offer summer styling at its finest. These minimalist earrings feature a unique dotted pattern and are 24K gold filled with brass. They measure at 162mm X 17.7mm and are hypoallergenic. Retails for $26.95 USD at miaava.com.
Luzern – The Cleansing Creme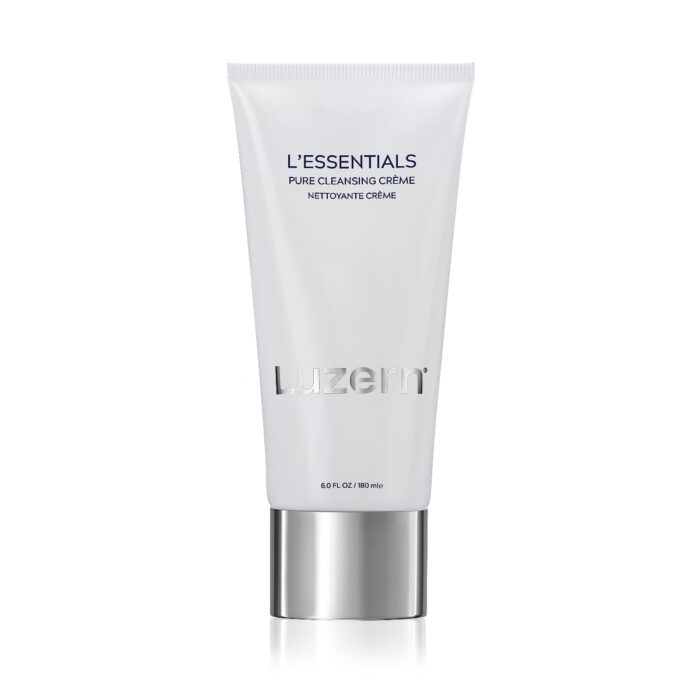 Every hard-working entrepreneur deserves a skin ritual to look forward to. Luzern's Pure Cleansing Creme is a classic creme beauty cleanser that will hydrate and refresh her skin at the end of her busy day. It is a rich creme infused with cucumber, witch hazel, and citrus leaf extract that leaves skin feeling comforted, clean, and refreshed without stripping, drying or irritating. This means her skin is kept hydrated and in perfect moisture balance. It's gentle enough for delicate skin, washes away impurities, and helps support her skin's beneficial lipid barrier. This is a gift that leaves her skin feeling refreshed, soothed, and comfortably clean over and over again. She'll also appreciate that Luzern products are free from additives that can cause skin inflammation and even contribute to aging of the skin. Retails for $80 at luzernlabs.com.
WOODZEE Recycled Skateboard Sunglass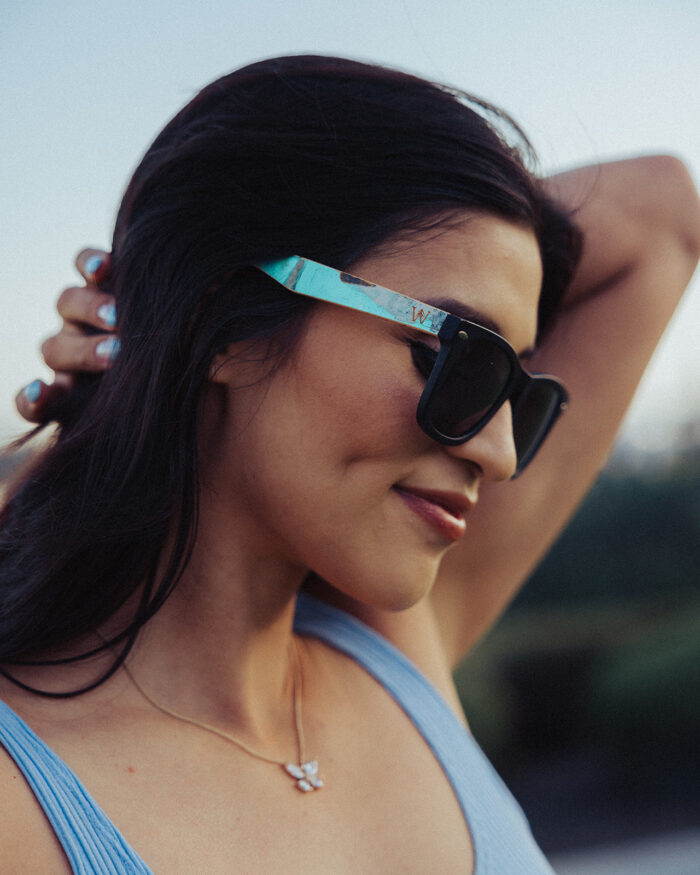 WOODZEE's Avalon Recycled Skateboard & Acetate Sunglass make an excellent gift, as they are trendy, versatile, mindful, and unique. The creation of this sunglass stems from Woodzee's effort to promote sustainability and give new life to old skateboards. They collected hundreds of authentic used skateboards from friends, family, and the local skate scene. These skateboards have been recycled and transformed into unique pairs of sunglasses just for your special entrepreneur. They feature used recycled skateboards, double barrel spring hinges, nylon lens set 100% UVA/UVB protection and polarized nylon lens. This style fits Small to Medium, with the measurements: Lens Width: 50mm, Bridge Width: 24mm, and Temple Length: 145mm. And she'll appreciate that no pair of Avalons is the same! Retails for $100 at woodzee.com.
VIM & VIGR Heathered Collection (15-20 mmHg)
Because a female entrepreneur spends a lot of her days sitting at a desk, she'll love the thoughtful gift of compression socks from VIM & VIGR. Graduated compression is a proven wellness booster that promotes blood flow to energize one's legs, reduces swelling, alleviates achiness, aids in muscle recovery and protects overall leg health. VIM & VIGR's compression socks were developed in partnership with vascular surgeons and vein clinics and are listed with the FDA. VIM & VIGR's Heathered Collection is made with premium cotton and a 200-needle count for flexibility and comfort. These socks offer mild-moderate compression (15-20 mmHg), which is appropriate for all-day, everyday wear. However, this design also comes in a higher medical-grade compression level of 20-30 mmHg & 30-40 mmHg. Additionally, the Heathered Collection 10-20 mmHg socks feature graduated compression from ankle to calf, contoured leg and heel for a superior fit, a flexible toe pocket for extra comfort, and spandex throughout the sock for maximum comfort. Retails for $38 at vimvigr.com.
Cloverland Neurotica 10 Oz. Candle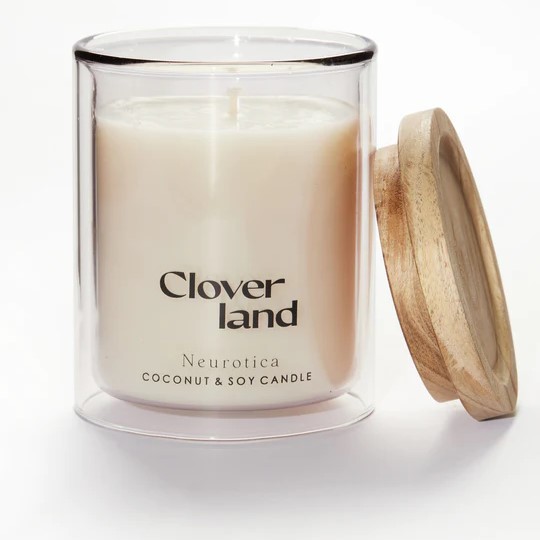 The gift of a Cloverland Candle will give her the feeling of coziness, comfortability, and being unabashedly herself within her home or home office space. She'll appreciate that Cloverland is a woman-owned and operated small business that donates at least 1% of revenue to US-based charitable organizations helping build a path to home ownership. The Neurotica 10 oz. Cloverland Candle is a coconut-soy wax premium candle in a beautiful double-walled vessel that offers a scent of sandalwood, cardamom, water lily, and vanilla. Neurotica uses only premium fragrance oils for a complex and layered scent. The candle has no phthalates, parabens, or paraffins. Additionally, it features an Acacia wood floating lid to keep her candle dust free and has an all-cotton wick. This candle is sustainably sourced, recycled, upcycleable, and has recyclable packaging. Aesthetically, it is a beautiful candle she will love to display on her desk or anywhere in her home. Retails for $60 at cloverlandhome.com.
Velvet Caviar Black Leopard MacBook Case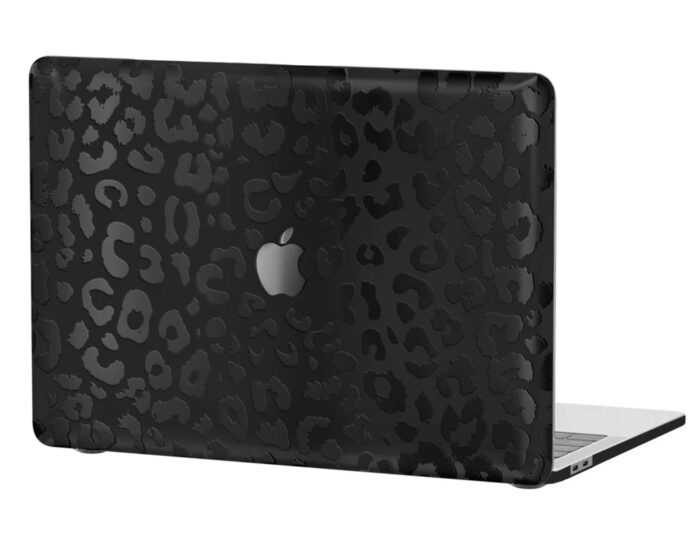 Jazz up your special entrepreneur's Macbook with Velvet Caviar's new 2-piece Black Leopard MacBook Case featuring more protection, durability, and style. This high-quality protective case features a black base with gloss leopard spots. She'll love that it's incredibly sleek, made from light yet durable materials with no extra bulk added. It features a scratch-resistant coating, heat vents to keep her laptop cool, silicone non-slip grips, and even an antimicrobial finish for germ-free travel when needed. It comes with a 1-year warranty too. Retails for $60 at velvetcaviar.com.
Match her new gorgeous case with Velvet Caviar's Black Leopard MagSafe Battery Power Pack! This battery pack will be her iPhone's new best friend, featuring on-the-go wireless charging that provides 2x iPhone battery life in a snap! It is easy to apply and remove with any MagSafe iPhone (12, 13 & 14 models) and or MagSafe case using high-strength 12N magnets. Its slim, minimal size gives her maximum portability. This means she can add this sleek, portable charger to her purse and say goodbye to low battery! Retails for $60 at velvetcaviar.com.
Moscato d'Asti DOCG Vignaioli di S. Stefano 

Moscato d'Asti DOCG Vignaioli di S. Stefano is a sweet white wine, the dessert wine par excellence. It has a straw yellow color of varying intensity depending on the vintage. The perlage is refined and elegant. A fruity, intense, aromatic and very persistent nose and sweet flavor are accompanied by a perfect balance between low alcohol content (5.5%) and acidity (never too high either), imparting a pleasant freshness to the wine.
The story behind its sleek, attractive bottle is one she will appreciate too. Over the years, Vignaioli has been able to be appreciated not only for the quality of its wines but also for the unusual and modern design of its bottle. To reinvent the image of its bottle, they commissioned Giacomo Bersanetti, one of the greatest Italian designers, to a new and modern project. He created a tall and thin bottle with a unique label that resembles a crescent moon, a tribute to the moon celebrated by the writer Cesare Pavese, originally from Santo Stefano. This is a beautiful dessert wine both inside and out, and she will appreciate it at the end of her busy days. Retails at ivignaiolidisantostefano.it.
EspressoWorks All-In-One Barista Bundle Set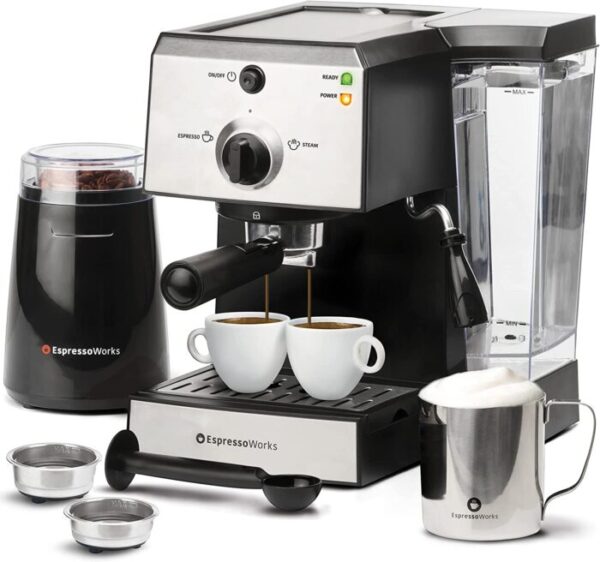 Elevate your special entrepreneur's coffee routine with EspressoWorks 15-bar Espresso Machine. With its Advanced Thermoblock System, this machine brings her her favorite espresso in just 45 seconds, so you can fuel your meeting and work sessions without delay. The built-in steamer wand allows her to effortlessly froth milk, opening up a world of lattes, cappuccinos, and personalized coffee creations. Each set includes a single and double-shot stainless steel filter to choose her espresso shot size. Compatible with ESE Pods.
This comprehensive set includes everything she needs: the EspressoWorks 15-Bar Espresso Machine, a tamper and measuring spoon for precise coffee dosing, an electric coffee grinder compatible with any 120V outlet, a high-quality portafilter, single and double shot baskets, two stylish ceramic espresso cups, and a milk frothing pitcher. It's the ultimate companion for coffee-enthusiast entrepreneurs. Not only does the EspressoWorks machine deliver exceptional performance, but it also adds a touch of style to her space. It is available in four trendy colors – White, Red, Blue, and Stainless Steel. Retails for $219.99 at EspressoWorks Amazon Store.
Yonder Organic Mushroom Coffee – Lion's Mane & Chaga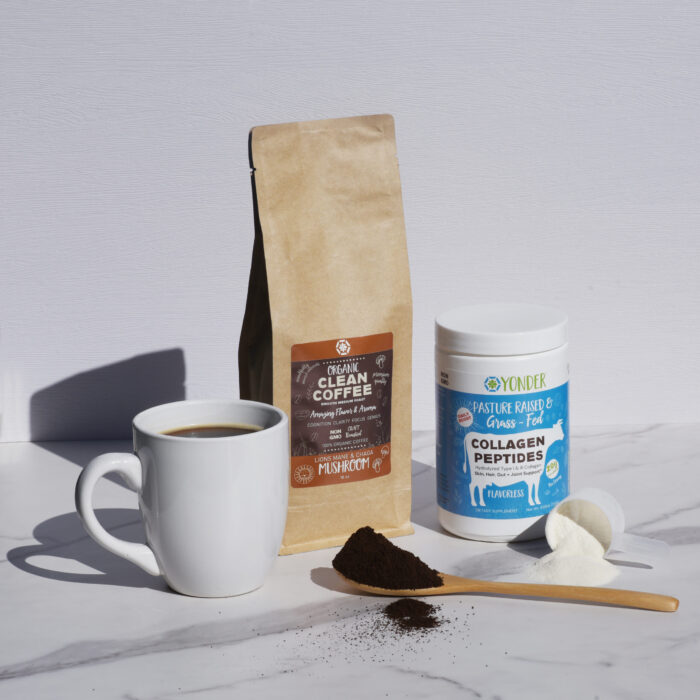 Help fire up your special entrepreneur's mornings with Yonder's Organic Mushroom Coffee – Lion's Mane & Chaga. This is a 100% Organic Coffee that is uniquely infused with a potent nootropic mushroom blend of full-spectrum, Organic Lion's Mane and Chaga mushrooms. Lion's Mane supports healthy brain function, concentration, memory recall, creativity, and productivity, while Chaga supports the reduction of inflammation and is extremely high in antioxidants. And there's no mushroom taste whatsoever, just high-quality, smooth, rich REAL coffee. This coffee is ethically sourced from Fairtrade farmers only and is 100% Organic & Mycotoxin Free because what she drinks daily should be toxin free. Retails for $31.45 at yonderfood.com. You can further upgrade her morning routine with a fantastic addition to her coffee with Yonder's Grass-Fed Collagen Peptides. With this duo, she'll enjoy a clean caffeine boost while also supporting better hair, nails, gut health, skin, and mental focus all in one cup.*
Smashbox HALO Healthy Glow 4-In-1 Perfecting Pen Concealer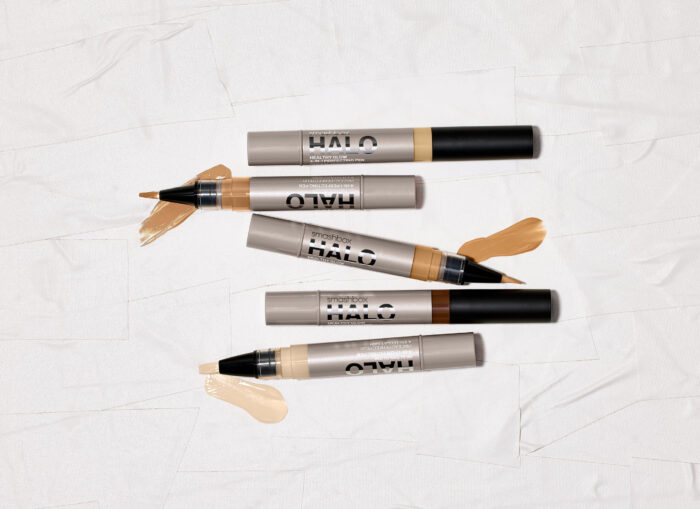 Gifting quality makeup from Smashbox to your special entrepreneur is something she will appreciate every day. A newest Smashbox release, their HALO Healthy Glow 4-In-1 Perfecting Pen Concealer is perfect for any of her summer destinations or activities. This concealer combines Hyaluronic Acid, Vitamin E, Green Tea, and Ginseng Formula making for the perfect blend of instant radiance. It also offers 24-hour wear and all-day hydration making for the ultimate multitasker for concealing, highlighting, contouring and correcting no matter the summer destination or activity. And she'll love that there are 26 shades for her to choose from to find her perfect match. Retails for $29 at smashbox.com.
Luxeire Classic Button Up and Reversible Scoop Tank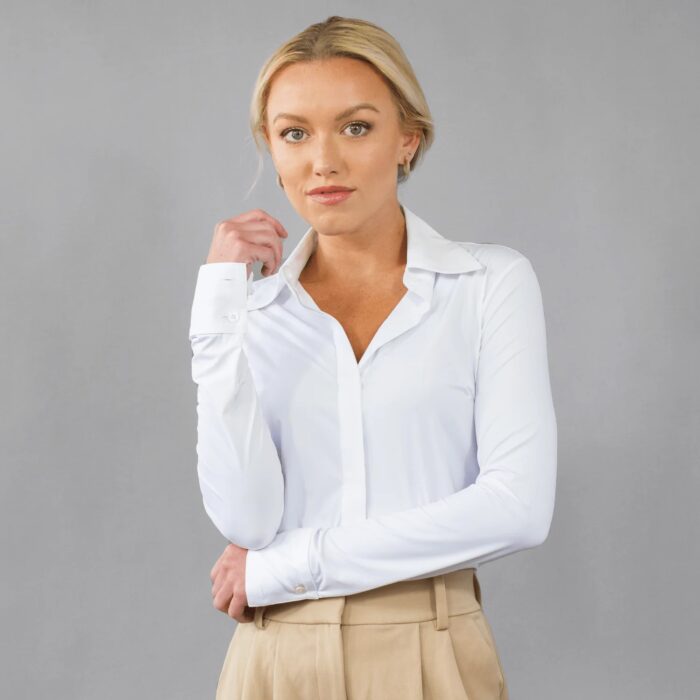 Luxeire was created for the woman who appreciates great quality and longevity over fast-fashion and trends. Luxeire's Classic Button Up provides women with the style and sophistication of a traditional button up, but with a sustainable, comfortable, easy-care technical fabric called Renew Fine. Part of Luxeire's Signature Collection, this classic button-up top is slim fitting, polished and non-constrictive, so she never has to sacrifice comfort for style. Renew Fine is an eco-sustainable fabric made with ECONYL®regenerated nylon thread. It is compact, light, and soft, with stretch where she needs it. It's also lightweight, breathable thermoregulating and quick-dry, with a UPF rating of 50+. This button up minimizes gaping at the bust, stays tucked in, and moves with her. All Luxeire products are easy care wash and wear with natural wrinkle release. It is made in New York City and comes in the colors black, white, navy, and in the limited edition colors of sky blue and mint. Retails for $228 at luxeire.com.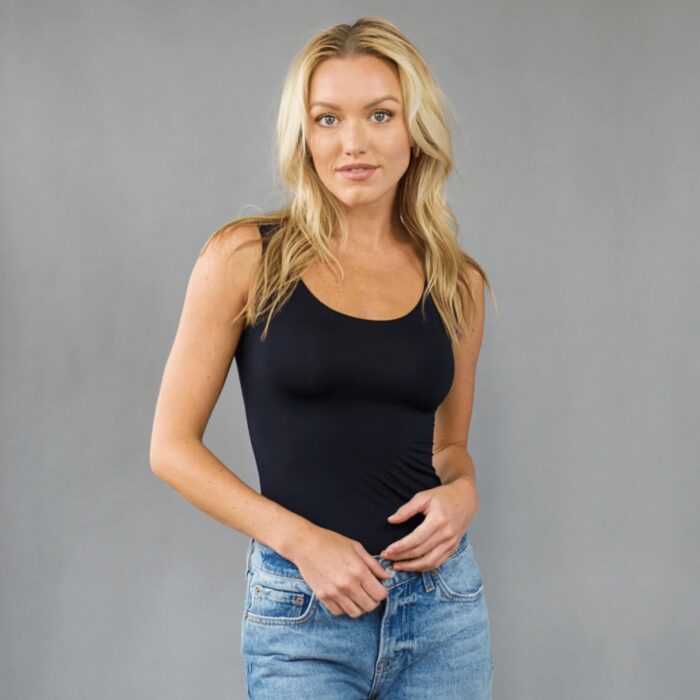 Part of their Signature Collection, the Luxeire Reversible Scoop Tank offers two necklines – a traditional scoop and a ballet neckline when worn in reverse. Silky, sleek and non-constrictive, this top is designed for her to wear on its own but is also perfect for layering. It also features the Renew Fine fabric. This top will add a sophisticated silhouette to her wardrobe and doubles as active wear with moisture-wicking and quick-dry technology. She'll love the versatility of this scoop tank. It is made in New York City and comes in the colors of black and navy. Retails for $108 at luxeire.com.
The post Presents for Female Entrepreneurs Fit for Any Occasion appeared first on Home Business Magazine.
Original source: https://homebusinessmag.com/lifestyles/presents-female-entrepreneurs-any-occasion/