Home Business Magazine Online
Showing appreciation to your business clients works wonders for your relations which in turn has a positive effect on your business. One great way to show appreciation is to send gifts they'll think highly of and truly enjoy. Wine is one of the best gifts to give, as it offers a memorable sensory experience and shows style and professionalism. With so many wine gifts for business clients out there, how do you narrow your search for the most unique, indulgent wines? We have made this easy for you. Below is a list of luscious, memorable, and decadent wine gifts your business clients will love. From unique Reds, Whites, and non-alcoholics to wine subscriptions and gift sets, there is something any business client is sure to love.
2020 Domaine Sauvage Red Blend
Sauvage Spectrum Winery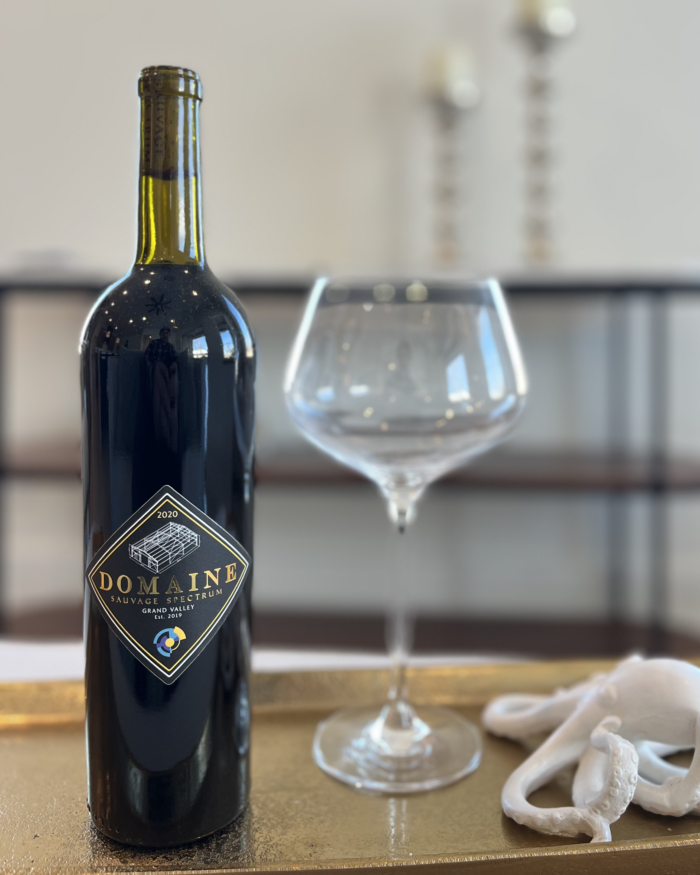 After working together on numerous wine projects, Winemaker Patric Matysiewski and Grapegrower Kaibab Sauvage formed a partnership in 2019 to create a new breed of estate winery, Sauvage Spectrum. Sauvage Spectrum is a new breed of American winery based in beautiful Palisade, CO. Their DOMAINE Series line has been a hit and a staple in gift baskets with realtors, home lenders, and builders. Sauvage Spectrum is 100% Colorado estate grown and bottled. Unusual and rare blends allow them to exercise creativity showcasing the versatility of Colorado wines without being tied to tradition.
Sauvage Spectrum's 2020 Domaine Sauvage Red Blend has fruity aromas of brambly blackberry, black cherry, and ripe plum accent a hint of cacao. Its acidity is rife with this lush, medium-bodied and low-tannin wine. The grape varieties included are 56% Petite Pearl, 39% Verona, and 5% Mourvèdre. This award-winning wine's recent awards include 'San Francisco Chronicle: Best of Class (Other Red Blends)' and 'Sunset Magazine International Wine Competition: Double Gold'. Retails for $41 at shop.sauvagespectrum.com.
2021 Fraternity Napa Valley Red Wine Blend
Baldacci Family Vineyards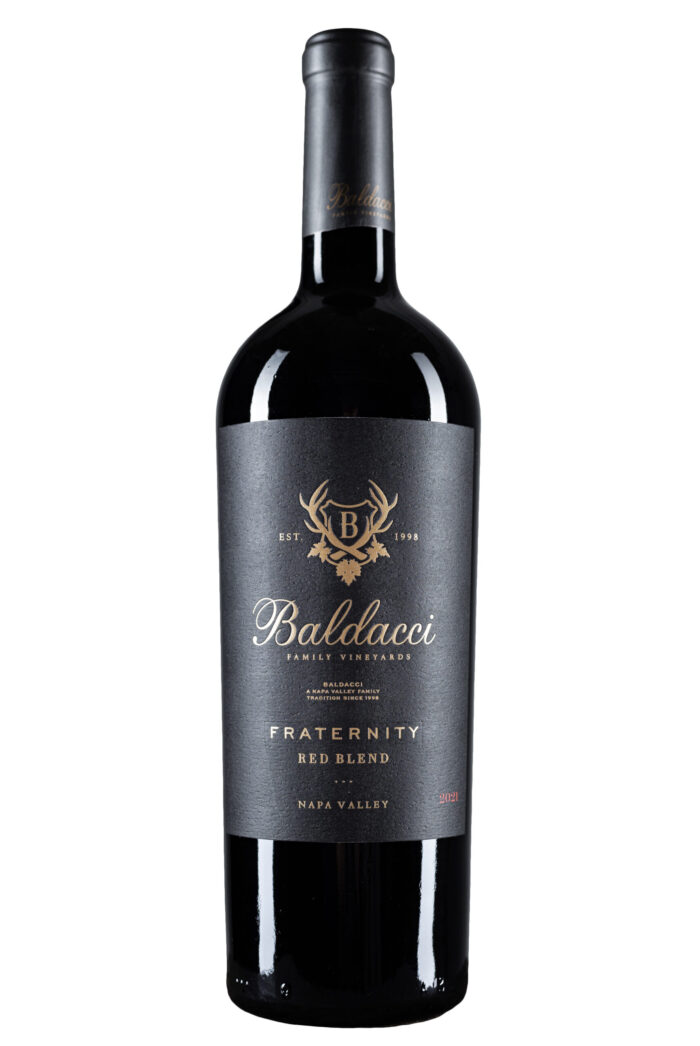 Baldacci Family Vineyards' 2021 Fraternity Napa Valley Red Wine Blend is a decadent Cabernet-dominated (73%) red blend that brings strength and richness to your client's table or cellar. Winemaker Michael Baldacci's goal with this vintage was to convey a serious and elegant expression of the grape varieties and terroir that Baldacci Family Vineyards works with throughout Napa Valley's diverse AVAs. This beautiful red wine blend's base is always from their estate-grown Cabernet Sauvignon, Merlot, Syrah and Cabernet Franc. From there, they seek out partnerships for additional fruit from various regions to add dimension and structure to the Baldacci Family Vineyard Fraternity Red Wine Blend. Its key aromas are Blackberry, Cherry, Blueberry, Vanilla, and Baking Spices and its key flavors are Dark Berry, Toffee, Dark Cherry, Black Tea, and Berry Jam. Harvested in September 30 – October 13, 2021, this beautiful wine was aged 16 months in 100% French Oak barrels. This wine is sure to give a memorable impression to your business clients – and its bottle is classic and beautiful too. Retails for $85 at baldaccivineyards.com.
Baldacci Family Vineyards in both Stags Leap District and Calistoga are farmed using organic principles and are currently earning CCOF (California Certified Organic Farmers) certification, aimed for completion in September 2023. Organic farming has always been a part of their vision!
The Wine MVP – The Starter Subscription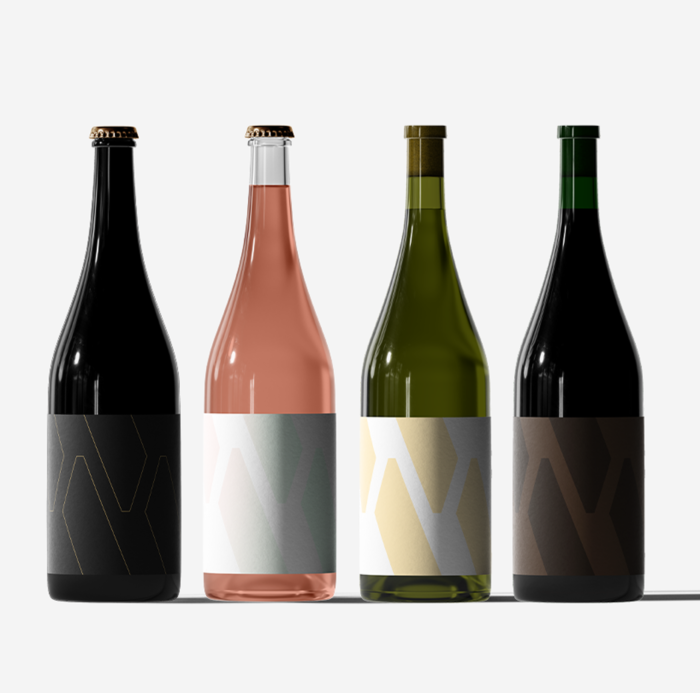 Will Blackmon, Super Bowl Champion and 12-year NFL player, is rewriting the wine membership playbook with The Wine MVP. The Wine MVP's Starter Subscription is an especially perfect gift for your business clients who are sports enthusiasts.  Will's passion for wine and education has given him access to some of the world's most incredible offerings. The Wine MVP is a unique gateway into the world of fine wine through the lens of professional sports.
The Wine MVP Starter Subscription consists of 4 bottles of premium wine curated by Will each month. Each wine in The Starter Subscription will be purposefully selected to enhance your client's palate and expand their wine knowledge. All wines will either have a great score, come from some of the world's best vineyards, or be produced by a legendary winemaker! The Starter Subscription also includes detailed tasting notes and producer profiles. You can send your business clients this wine subscription every month or every three months. And you can easily cancel the subscription when you're ready. Retails for $199 per shipment at thewinemvp.com.
2017 Old Vines 130 Reserve Areni Aghavnadzor Armenia
VOSKENI Winery
VOSKENI Winery is a family-owned and managed winery located at Sardarapat, Ararat Valley. The diverse Ararat Valley microclimates and the extraordinary terroir create unique conditions for cultivating exquisite grape varieties and producing elegant wines reflecting the 6100-year-old rich authentic wine-making traditions. Aged 12 months in new Armenian/Caucasian Oak barrels, VOSKENI's 2017 Old Vines 130 Reserve Areni Aghavnadzor Armenia is bright, well structured, well balanced with a rich flowery nose, more perceptible fruit flavors in the mid-palate and has a long finish. It's made from Areni grapes, indigenous to Armenia from 130-year-old vines. Its characteristics are a deep ruby color with a garnet hue, aromas of dark cherries, red fruits and spices matched by wood notes like coffee and chocolate. This is a full-bodied wine, very round on the palate with mild tannins and a long finish. Retails for $39.99 at winesofarmenia.store.
The California Wine Company Branded Wooden Cellar Crate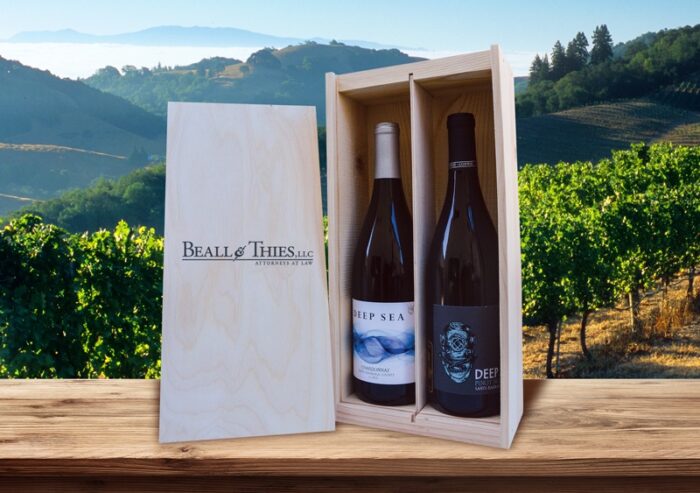 Let The California Wine Club make your business stand out with hand-selected, artisan wine for every taste and every budget. Artisan wineries handcraft wines in ways just not possible at large, corporate wineries and it's a difference one can taste in the first sip. Their Branded Wooden Cellar Crate (personalized with your brand) makes a bold statement to your business clients. Each shipment brings new wines plus Uncorked, their beautiful guide to the wineries with tasting notes, tips and insight into California's wine scene. There are multiple subscription types of their shipments to choose from. For example, their 'Premier Series' is their most popular wine subscription which features the best of California's small family wineries. These artisan winemakers handcraft wines in such limited amounts that they are typically only found at the winery itself. This is a gift that keeps on giving as you can send it monthly, every other month, or quarterly. And when ready, you can easily cancel the subscription with no hidden fees or charges. Retail starts at $43.45 at cawineclub.com.
2019 Kenefick Ranch Cabernet Sauvignon, Chris's Cuvée
Kenefick Ranch

Kenefick Ranch is a 250-acre family-owned and operated winery located in Napa Valley's northern-most AVA – Calistoga. Great wines can't be made just anywhere, and Kenefick Ranch's terrior is perfect for their fantastic wines, primarily Bordeaux varietals. Additionally, Kenefick Ranch has an interesting story and incredible passion behind how it came to be.
The 2019 Kenefick Ranch Cabernet Sauvignon, Chris's Cuvée is a beautiful wine with varietals of 87% Cabernet Sauvignon 7% Malbec 6% Petit Verdot. It features aromatics of raspberry hard candies, underlined by fine dark chocolate shavings and cigar box. The palate is dark berry preserve supported by woven dusty fine tannins. This wine's grapes are 100% Estate Grown Calistoga. Kenefick Ranch's 2019 Cabernet Sauvignon is good to drink now and will cellar well for your clients for the next 10-15 years. Retails for $65 at kenefickranch.com.
The 2018 Kenefick Ranch Pickett Road White is another great gift for your clients who enjoy beautiful white wines. Pickett Road White is comprised of 55% Grenache Blanc, 40% Marsanne, and 5% Viognier. This beautiful wine has notes of honeydew melon, mandarin, and a crisp palate. All finishes with hints of peach and anise. There were only 50 cases of this wine made, making it a rare enjoyment for your business clients. Retails for $24 at kenefickranch.com.
2017 Darioush Signature Shiraz
Darioush Winery
The fantastic 2017 Darioush Signature Cabernet Sauvignon from Darioush Estate Vineyards is sure to impress the bold, solid, and dependable people you work with. Darioush Estate Vineyards consists of two vineyards, one at The Darious Estate and the other at their Sage Vineyard. These vineyards reside in the Mount Veeder and Napa Valley AVAs where they produce fruit with splendid concentration, compelling freshness, and graceful complexity.
The hallmark of Darioush Signature Cabernet Sauvignon is its graceful complexity, compelling freshness and concentration, the result of decades of meticulous vineyard management of their cooler climate, Southern Napa Valley sites. Overcoming Mother Nature's challenges and enhancing the strengths of each vintage is the never-ending task of farming and winemaking. And while limited in yield by the loss of much of their mountain fruit in 2017, this Cabernet Sauvignon showcases the luscious, earthy profile of their winery estate south of Stag's Leap. Aromas and flavors of dried cherry, blackberry, and cassis alongside dried herbs, licorice, incense, and dusty cocoa are supported by beautifully polished tannins that carry through the lively, mineral-laced finish. This is an unforgettable wine your business clients will appreciate and thank you for. Retails for $125 at darioush.com.
MYSA Natural Wine – Natural Wine Starter Kit
MYSA Natural Wine is a team of natural wine lovers dedicated to sourcing, selling, and writing about their favorite natural wines all over the world. With everything from a Natural Wine Club to wines by the bottle, to a deep library of natural wine resources, MYSA is on a mission to move natural wine away from that weird, funky, niche product and into people's glasses across the country.
But if you don't know – what is 'Natural Wine'? Natural wine is a term used to describe wines that are farmed organically, many times using practices like biodynamics, and made without adding or removing anything during the winemaking process. This means no fining or filtering and no adding of acid, sugar or any other components.
For your clients both familiar and unfamiliar with natural wine, MYSA's Natural Wine Starter Kit is a memorable and unique gift. In this starter kit, your client will receive 1 Orange Wine, 1 Red Wine, 1 Pet-Nat, and 1 Surprise Wine! To explore the wines your client may receive click here. These wines are organic, biodynamic, low-sulfur, zero/zero, native yeast, unfined, unfiltered, and vegan. MYSA Natural Wine Starter Kit retails for $115 (currently on sale) at mysa.wine.
Keush Blanc de Blancs and Noa Areni Reserve 2017
Armenian Wines Imported from Storica Wines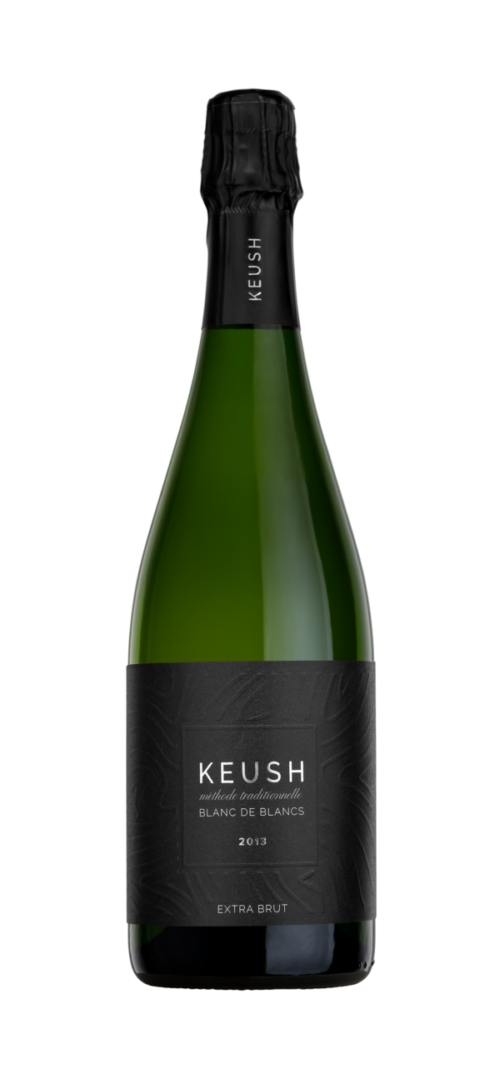 Gifting a unique Armenian Wine imported from Storica Wines to your business clients is a great way to stand out. If Armenian Wines are capturing the attention of top sommeliers across the country, you'll surely capture the attention of those you do business with. Storia Wines has two great gift-worthy bottles your business clients will love.
First, Keush Blanc de Blancs is an elegant sparkling white wine of the varieties 70% Voskehat and 30% Khatouni. It is created from a single harvest from Khatchik, a village in the Vayots Dzor region bordering Nakhichevan. This is a rich wine with complex aromas. It's lively, with a soft, creamy texture and notes of baked bread and hazelnuts. The finish is dry and refreshing, with lingering notes of nuts and freshly baked bread. Retails for $38.99
at storicawines.com.
Second, Noa Areni Reserve 2017 is made with perfectly ripe, hand-harvested 100% Areni grapes. The NOA Areni is fermented in stainless steel and sees a long maceration (almost 40 days), extracting a lot of color and aroma. This is a wine that marries energetic, bright aromas of berries and spice alongside more savory notes of cedar and earth. It's deeply concentrated, yet relaxed and open. Your business clients will love pairing this with a slow-cooked braise of lamb and vegetables. Retails for $54 at storicawines.com.
ONX Wine Virtual Tasting Experience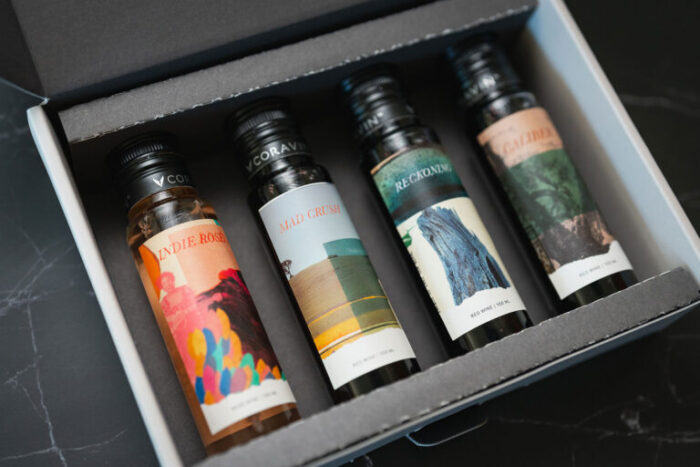 Gifting a private virtual tasting from ONX Wines to your clients is a memorable experience they'll love. With ONX Wines Virtual Wine Tasting Experience, business clients can indulge in the exquisite flavors of Paso Robles wine with a guide or on their own. The kit includes four different ONX Wines, tasting materials for following along, a link to guided videos or a host to walk them through the experience. No expertise of the recipient is required and this is great for gatherings of clients or client relations. Your client will leave the experience more knowledgeable about wine and will appreciate such a thoughtful gift. And if you want a personal note included in your gift, they can certainly accommodate that. ONX Wines ships to multiple households and will host anywhere from 1 to 300 participants. Virtual Wine Tasting Experience appointments are hosted 7 days a week. Retails for $65 at onxwine.com.
San Felice Chianti Classico 2021 DOCG
San Felice Estate Winery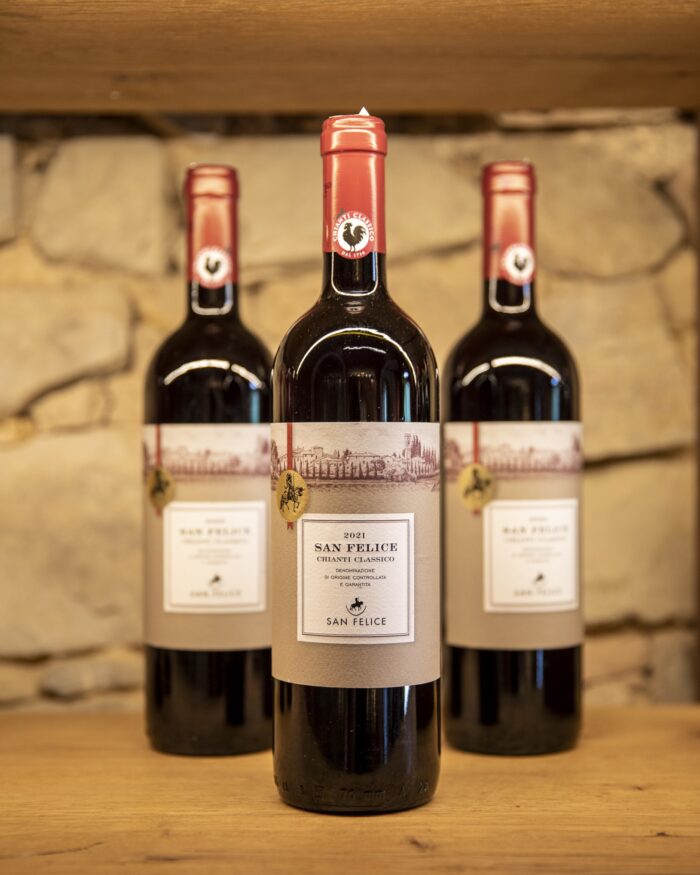 The San Felice Estate, in the Italian region Tuscany. covers more than 600 hectares, at an altitude of around 400 meters above sea level, with a perfect combination of soil and micro-climate. Let San Felice Chianti Classico 2021 DOCG complement your clients' autumn wine favorites and add a touch of warmth and comfort to their chilly months ahead. Produced entirely from native grapes, it is a typical, medium-bodied Chianti Classico, with a distinguished personality and notable for its elegance and pleasantness. With its rich, medium-bodied flavor and notes of cherry, raspberry, and sweet violets, this Chianti Classico presents itself as dry on the palate, showing subtle tannins and a fresh, crisp acidity. Its color is beautiful too – a luminous ruby red. Your clients will love partnering this pretty wine with antipasti, full-flavored first courses, and most red meats. Retails for $19.99 at wine.com.
Parecelle Wine Drop 

Give your clients the gift of enjoying and learning about unique and interesting wines with Parcelle Wine Drop. Parcelle is an online retailer that specializes in offering unique wines and beers that are difficult to find elsewhere. With a wide range of choices available for every occasion, from exclusive collectibles to everyday options, Parcelle has an exceptional selection of the best winemakers and breweries of the world. Parcelle's curated wine collection showcases reds, whites, and rare and aged, all carefully chosen by the Sommeliers. The selection ranges from the hard-to-find to ready-to-drink, to the sometimes-well-known to the obscure. Parcelle's list includes the producers they feel are worthy of collecting and worthy of drinking.
Parecelle offers a "monthly wine drop" where you can gift for one month or many months for a gift that keeps on giving. Parecelle Wine Drop includes 3 of the very best wines that are selected by Parcelle's sommelier, with options ranging from Reds to Whites, to Rares. You can gift your business clients a 1-month, 3-month, 6-month or 12-month Parecelle Wine Drop. Starting at $95 (shipping included!) at parcellewine.com.
Cliff Family Wines Gift Sets – Napa Valley Duo and Red Wine Happy Hour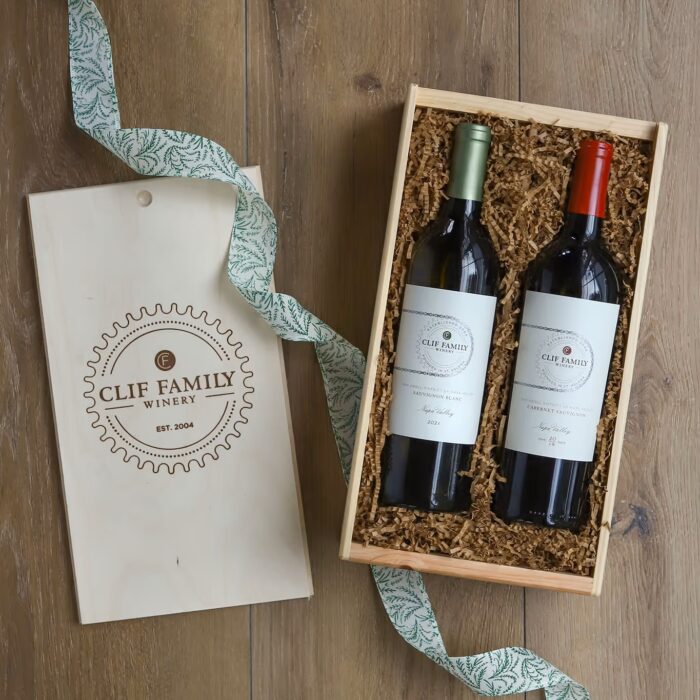 Clif Family Wines has a unique story, making their wines a much-appreciated gift for any wine enthusiast business client. In 1992, their story began with Clif Bar & Company, where their passion for food and adventure led them to create convenient, portable and above all delicious food for busy lifestyles – you might already be familiar with their delicious bars. Several years later, in 1997, the Clif Family moved to Napa Valley. What started as a home in the country soon developed into a wonderful adventure in winemaking and a deeper commitment to sustainability and farming. Their goal is to craft unique, regional wine and foods using practices that care for the earth and to support growers who use sustainable and organic farming methods. Clif Family Wines offers fantastic gift sets suitable for any business client.
First, The Clif Family Napa Valley Duo is a perfect gift to get to know their classics. The set includes two of their most beloved Napa Valley wines – a crisp and refreshing 2021 Napa Valley Sauvignon Blanc, and a rich and full-bodied 2019 Napa Valley Cabernet Sauvignon, each expertly crafted to showcase the unique terroir of the region. Their Sauvignon Blanc comes from their new, CCOF-certified Valle Di Sotto vineyard in the heart of the Oak Knoll District of Napa Valley. Their exceptional Cabernet Sauvignon is sourced from the prestigious Red Hen Vineyard, nestled on the picturesque west side of Napa Valley's Oak Knoll District. The Oak Knoll District is located at the southern end of the Valley where cooling marine influences create a unique micro-climate that helps the grapes maintain bright fruit flavors and retain acidity. Retails for $160 at cliffamily.com.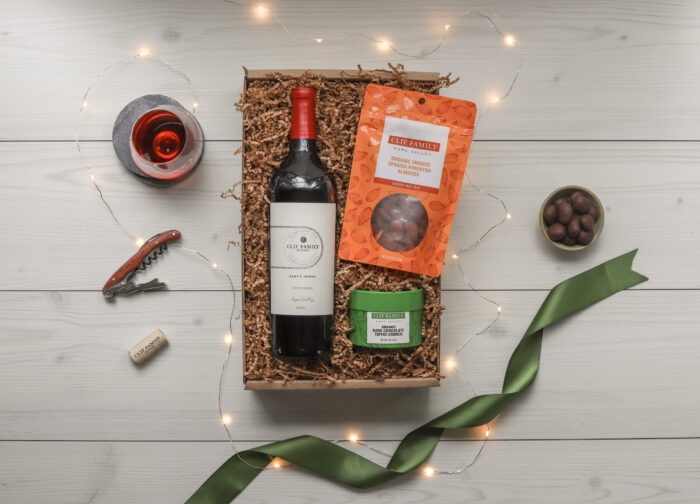 Second, Clif Family Red Wine Happy Hour Gift Set is fantastic for your business clients. In this curated box they'll receive everything necessary to kick off a happy hour celebration wherever they choose. Included is a bottle of 2021 Gary's Improv Zinfandel, Organic Smoked Spanish Pimenton Almonds, and Organic Dark Chocolate Toffee Crunch creating a quick and tasty celebration. Your clients will be dazzled by 2021 Gary's Improv Zinfandel's stunning ruby hue, bursting with flavors of chocolate-covered cherries, succulent blackberry pie, and a subtle hint of black pepper and sage. The bright and zesty palate is balanced with a lively acidity that carries the wine into a long, satisfying finish. Not to mention, this wine boasts a score of 93 pts by Wine Enthusiast! The grapes for this wine were grown on Clif Family's organically farmed Valle di Sotto Vineyard in Napa Valley's Oak Knoll District. Retails for $75 at cliffamily.com.
Zwiesel Pure Decanter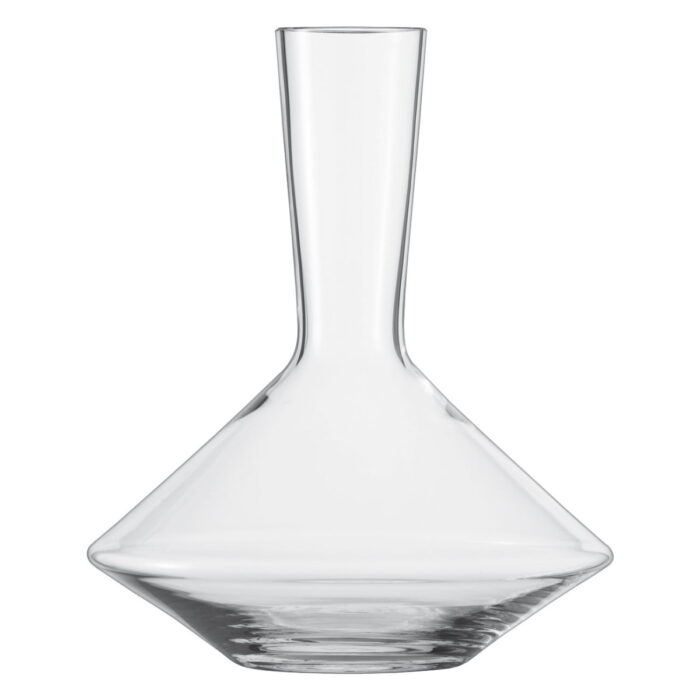 A fine decanter from ZWIESEL GLAS makes a perfect gift for your special entrepreneur who enjoys a glass of delicious red wine. The famous glass manufacturer ZWIESEL GLAS, established in 1872, is deeply rooted in the traditional glassmaking trade of the Bavarian Forest. Zwiesel Glass turns every moment into a special occasion – at every table, whether at home or in restaurants, whether by oneself or in the company of others.
The ZWIESEL Pure Red Wine Decanter makes stylish decanting particularly easy and the special DROP PROTECT surface coating prevents drops from forming on the decanter when pouring. This is a handmade product, mouth-blown from thick, clear Tritan crystal glass. Tritan is a worldwide patented crystal glass material. This beautiful decanter is characterized by a dramatically angled bowl and a dignified stem. With its attractive design, Pure is perfect for postmodern tabletops. Its capacity is 3/4 liter or 25.3 ounces and it is 10.7 inches tall by 8.7 inches wide – a perfect balance. It is also completely dishwasher safe and it will not etch, cloud or discolor for the life of the glass. Retails for $120 at zwiesel-glas.com.
Château del ISH (Sparkling White)
ISH The Mindful Drinking Company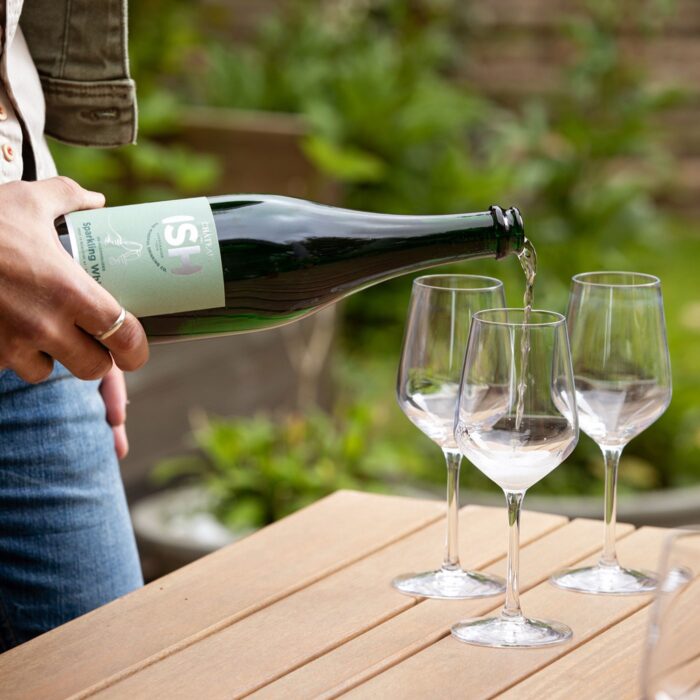 Non-alcoholic wines are becoming popular amongst the masses and are appreciated by your business clients who do not consume alcohol. Château del ISH Sparkling White is a multi-award-winning non-alcoholic sparkling white wine. Based on a de-alcoholized blend of Pinot Blanc and Silvaner grapes, they gently de-alcoholize their wine at low temperatures to maintain the distinct properties of the grapes to deliver the most authentic non-alcoholic wine experience for the mindful drinker. With a honey-forward nose and notes of citrus, green apple, pear and peach their blend of Pinot Blanc and Silvaner grapes is considered a demi-sec, medium-sweet sparkling wine that transforms on the palate to a wonderful, refreshing acidity. This delicious NA wine is an excellent Champagne alternative when celebrating small and big events with business clients. Retails for $23.99 at thezeroproof.com.
Château del ISH also makes a fantastic non-alcoholic Sparkling Rosé, giving your business clients that classic easy-to-drink rosé experience. With its pale salmon hue and notes of plum, strawberry and raspberry their blend of de-alcoholized Merlot and Pinot Noir grapes is nicely balanced in its acidity and perceived as dry (or Secco) for sparkling wines. Retails for $23.99 at thezeroproof.com.
GNISTA Red Italian Not Wine and French Red Not White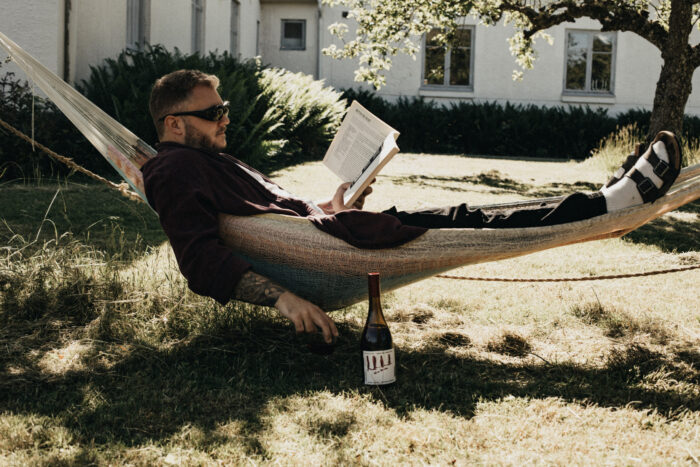 Gnista is a pioneering company that specializes in the crafting and production of superior non-alcoholic spirits, offering a unique flavor experience for those seeking sophisticated alternatives to alcohol. Gnista Red Italian Not Wine is a red wine alternative with tannins, cherries, licorice, and a woody spiciness. It doesn't taste like a wine but will replace a medium-bodied red one, such as a pinot noir. Your business clients can drink Red Italian with BBQ, tomato dishes and red meats, or sip on its own. Retails for $24.99 at thezeroproof.com. Gnista also makes a French Red Not Wine that opens blushingly with a perfumed nose, and plenty of ripe red berries, and finishes with soft tannins and spice. Your business clients can enjoy Gnista French Style on its own or pair it with food such as matured cheeses and jam, meze or duck and game. Retails for $24.99 at thezeroproof.com.
The post Wine Gifts for Business Clients appeared first on Home Business Magazine.
Original source: https://homebusinessmag.com/lifestyles/wine-gifts-business-clients/